How the AWC GIS Consortium helps communities create transparency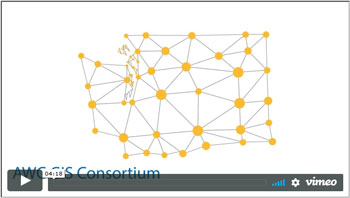 Through the GIS Consortium, AWC is helping communities all over the state deliver important information to their residents with the click of a button. Watch this video to learn how the GIS Consortium helped the City of Sammamish and the Pierce Conservation District make their information more accessible and transparent for residents and staff.
Are you on our CML honor roll?


AWC's Certificate of Municipal Leadership (CML) program recognizes mayors and councilmembers who have achieved specific training requirements. Congratulations to those recently added to the honor roll!
Municipal Budgeting & Financial Management Workshop


August 22-23 | Leavenworth
A local government's budget document is important. More than a bunch of numbers, the budget document is your primary tool for prioritizing and addressing your community's needs. It's also a mode of communication to your residents. This popular annual workshop gives both the novice and the expert budgeter the skills to enhance their budget document. Register now!


Register now for AWC Member Expo
October 17-18 | Chelan
AWC's Member Expo is the unique opportunity for members of AWC's Member Pooling Programs to come together to share, and learn how to maximize member benefits, programs and services. This event provides excellent networking opportunities and educational sessions featuring trends, prevention, safety, new laws and legal opinions, and much more.
Attendance is exclusively for members of any of the following: AWC Employee Benefit Trust, AWC Risk Management Service Agency, AWC Workers' Comp Retro Program, or AWC Drug & Alcohol Consortium. Register now!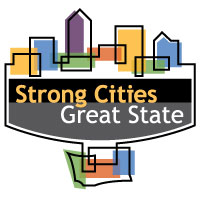 Develop your city's legislative agenda
The 2020 legislative session will be here before you know it. Take time this summer and fall to meet with your legislators and tell them your local priorities. Develop and adopt your local legislative agenda and share it with your legislators. Here are some tips to consider:
Keep it short and simple – one page only.
Add credibility by having your city council adopt it before session.
Include capital needs along with policy priorities.
Incorporate AWC's Legislative Priorities into your agenda. (AWC's 2020 priorities will be available in late September 2019.)
Make it public. Post it on your city's website, put it in your newsletters, and insert it into utility bills.
Work with your local media for coverage.
Find examples of cities' legislative agendas from last year on our website. Once you've adopted your agenda, share it with us and we'll post it to our website.


Find great job candidates! AWC JobNet is the place to list career opportunities in Washington's cities and towns, other local governments, and state agencies. With more than 11,000 visitor hits per month, AWC JobNet connects you with quality candidates. Post your job today on AWC JobNet.
Featured jobs
City of Renton | Fiscal Services Director
City of Kirkland | Chief Information Officer
City of Wenatchee | Business & Asset Manager


Salary Survey participation trends
The annual Salary and Benefits Survey is a popular service of AWC, providing authorized city and county officials with comparable data to assist them in determining equitable wages and benefits for their staff. Completing the survey each year entails significant time and effort, and AWC extends its gratitude to the survey participants who have helped sustain this resource over the years. With the release of the 2019 Salary Survey, we prepared this data story to illustrate trends in salary survey participation since 2000.
New housing revenues and tools


August 6 | Webinar
In 2019, the Legislature passed bills that created new tools and revenue options for affordable housing. This webinar explores options and considerations for the use of these new tools and will support mayors and councilmembers, city managers, planning directors, and other city staff working on affordable housing. Register now!
Positioning your community to attract new business the Idea Friendly way


August 7 | Webinar
You've heard the standard business attraction advice, including how to position yourself just like all the other towns. It's time for some fresh strategies! What if you started from making your community open to new ideas? How attractive would that make your community to entrepreneurs? In this session, learn how to make your town more Idea Friendly. If you missed Becky McCray's lively presentation at last year's annual conference, check out this video for a preview of her upcoming webinar presentation.
Mayors Exchange 2019 – Fall


September 16 | Leavenworth
Registration now open! Sharpen your skills and expand your network with other mayors from across Washington.
Mayor as CEO 2019


September 17 | Leavenworth
Registration now open! Network and learn about your dual role with other strong mayors from around Washington.
AWC trainings & events

August 6

Webinar

Positioning your community to attract new business the Idea Friendly way (part of 2019 Elected Officials Essentials webinar series)

August 7

Webinar

August 13

Naches

August 22-23

Leavenworth

August 28

Yelm

September and October dates

Various locations

September 3

Harrington

September 16

Leavenworth

September 17

Leavenworth

October 17-18

Chelan

December 7

11 streaming locations
WAPELRA Fall Conference
September 18-20 | Bremerton
The WAPELRA Fall Conference is specifically designed to help public sector HR professionals and other practitioners involved in labor relations obtain legal updates, build skills, and develop resources. In addition to a great line-up of educational sessions, the conference is an excellent opportunity to network and learn from your colleagues who are facing the same issues as you. Registration is open!