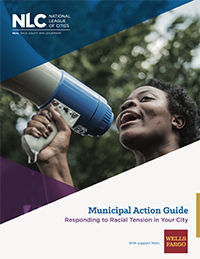 Responding to racial tension in your city: Municipal action guide
NLC's Race, Equity, and Leadership (REAL) initiative aims to strengthen local leaders' knowledge and capacity to eliminate racial disparities, heal racial divisions, and build more equitable communities. The REAL program has many resources to read and share, including this municipal action guide on responding to racial tension in your city.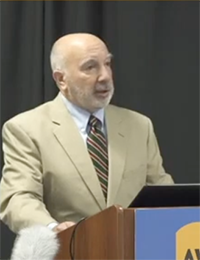 AWC Annual Conference Online – Speakers announced!
June 23-26 | Online
The speaker lineup for this year's Annual Conference Online showcases two all-time favorites!
Steve DiJulio will host an interactive general session exploring roles and responsibilities in today's unique environment: Mayors and councils – You can't live with them and you can't live without them!
Ann Macfarlane will present a Newly elected survival guide full of tools and tips based on key concepts from Robert's Rules of Order.
Watch samples of both speakers and register today!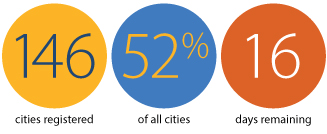 Reminder for newly elected officials: Open Government Trainings Act requirement
If you are a newly elected official and have not yet completed your Open Government Trainings Act requirement, now is the time! State law requires all local elected officials to complete the required training within 90 days of taking office. Unlike previous years, Steve DiJulio's session at Annual Conference will not satisfy this important training requirement, because his presentation will be tailored to the unique circumstances of 2020. Not to worry! AWC offers two eLearning options to help you complete this requirement:
The Attorney General's site offers more information on the Open Government Trainings Act requirements.
CQC scholarship fund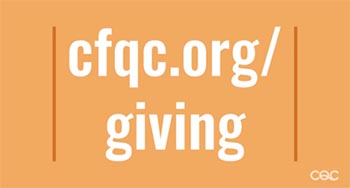 Your generous donations to the Center for Quality Communities scholarship fund make a difference in the lives of promising student leaders. These civic-minded students will soon be leading the way as we work to solve our common problems and build stronger communities. Please donate today to support future scholarship winners!
Submit your city's voting delegates for the AWC Business Meeting
Remember to submit your city's voting delegates for the AWC Business Meeting taking place on Thursday, June 25 from 10 am to noon. Each city may select up to three voting delegates – either elected officials or staff. Use this online form to submit names and titles by 5 pm on June 23. Visit the Business Meeting page to find more information or to check the voting delegates we have on file.
Proclamation protecting high-risk workers extended  
On Tuesday, Governor Inslee announced the extension of a proclamation providing workers ages 65 years or older and workers with underlying medical conditions the right to alternative work assignments and the ability to use accrued leave or unemployment benefits if the employee is unable to safely work. Employers must also maintain health insurance benefits while high-risk employees are off the job, and employers are prohibited from permanently replacing high-risk employees. The proclamation is in effect through August 1, 2020. 
New risk assessment dashboard consolidates Safe Start progress
The Safe Start plan is designed to open economic activity based on local public health conditions. The state's new dashboard illustrates a county-level picture of local conditions and readiness to reopen. Key metrics are disease activity, testing capacity, health care system readiness, case investigations, and danger to high-risk populations.
Safe Start plan identifies 11 universal workplace safety practices
New universal workplace safety requirements have been instituted under the Safe Start plan as a broad defense against the spread of COVID-19 in Washington workplaces. The requirements encompass facial coverings, personal protective equipment, physical distancing, hand sanitation, surface sanitation, employee education, development of policy for ill employees, and compliance with emergency workplace guidance issued by the State of Washington.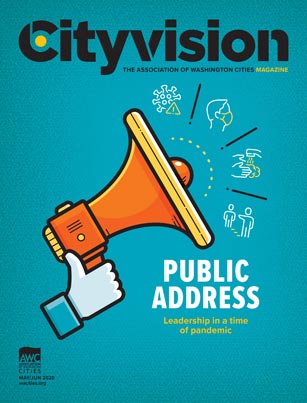 Leadership in a time of pandemic
Washington's city leaders apply a range of finely honed skills and tactics to help guide their communities through a pandemic. Learn more in this feature article from the new issue of Cityvision.

We need your help to develop AWC's legislative priorities
Please take 5 to 10 minutes to complete the 2021 Legislative Priorities Survey. Your response will help inform AWC's Legislative Priorities Committee as it develops next year's legislative agenda and recommends it to the AWC Board of Directors this fall. The survey deadline is Friday, June 12. We look forward to hearing from you!
OPMA and PRA waivers and suspensions extended to June 17 
On May 29, the Governor issued a proclamation extending waivers and suspensions for the Public Records Act (PRA) and Open Public Meetings Act (OPMA) until June 17. A significant change in this proclamation is that governing bodies are no longer limited in what matters they may take action on. The Attorney General's Office released this updated guidance. We encourage cities to review the proclamation and guidance with their legal counsel. This MRSC blog post offers suggestions for cities in the event the waivers and suspensions are not extended beyond June 17. 
Highlights from Monday's Legislative Bulletin:
Important HB 1406 deadline approaching. More
New PFML rule takes effect soon—AWC advocates for repeal. More
Department of Commerce guidance for CARES Act funding. More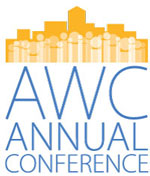 AWC Annual Conference


June 23-26 | Online
AWC Annual Conference has moved its city-focused agenda to an online format. Conference registration is free for AWC city members and offers 10 credits toward the Certificate of Municipal Leadership for elected officials. Educational sessions kick off on June 23 and will be available to all conference registrants through the end of the year. Register today!
AWC trainings & events

June 23-26

Online
Other trainings

June 12, 19, 26

Online

On demand

Online
Difficult conversations during a time of unrest across America
Millions of people across the country have read about and watched footage from tragic events in recent weeks. It's normal for events like this to generate strong feelings, which often carry over to conversations at home and in the workplace. This webinar, presented here as an audio recording by ComPsych, explores ways to have healthy discussions about polarizing topics without damaging your important relationships. It also offers productive ways to talk about the events with children.

Affordable housing grants
The Department of Commerce has announced two funding opportunities for affordable housing projects.
Affordability preservation: Grants for multifamily rental housing projects that are at risk of losing affordability due to the impending expiration of use restrictions. Applications accepted on a first-come, first-served basis starting on July 1, until all available funds are exhausted.
New MODULAR affordable housing projects: Must serve homeless-at-entry populations for a minimum of 50 years. Funds are to match private entity charitable contributions at a 1:1 ratio. Apply by September 1.


AWC JobNet is the place to list career opportunities in Washington's cities and towns, other local governments, and state agencies. With more than 14,000 visitor hits per month, AWC JobNet connects you with quality candidates. Post your job today on AWC JobNet.
Featured jobs:
City of Walla Walla | Director of Development Services
City of Pasco | Deputy City Manager
City of Lake Stevens | City Clerk