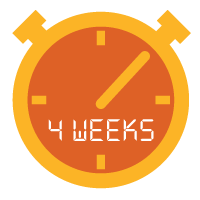 Countdown to Annual Conference
June 25-28 | Spokane
Check here weekly for schedule updates and event highlights. You won't want to miss it!
Congratulations 2019 AWC Center for Quality Communities scholarship winners!


Six outstanding high school seniors and two exceptional prior winners will receive a $1,000 AWC Center for Quality Communities (CQC) scholarship! Scholarship funds came from your donations last year at AWC's Annual Conference. Special thanks to the 49 cities that nominated a student. These remarkable future leaders will be recognized at the CQC luncheon at conference. See who won and read their bios. More
Help support future leaders
Investing in the futures of our local leaders is a top priority for the Center for Quality Communities. If you'd like to pitch in to help next year's cohort, please choose any of these three ways to contribute:
CQC lunch: Come to the CQC fundraiser lunch in Spokane at noon on Thursday, June 27. Hear from several of the incredible 2019 scholarship winners and their plans for the future. You'll have the opportunity to donate during the lunch.
Amazon: Visit smile.amazon.com and choose CQC as your charity by searching and selecting "AWC Center for Quality Communities." Then shop within AmazonSmile and half a percent of eligible purchases will automatically be donated to CQC.
Donate now: Why wait? Invest in resilient communities today by visiting the CQC website to make a one-time tax-deductible donation via PayPal.
Send your city's voting delegates to the AWC Business Meeting
Mark your calendar for the AWC Business Meeting on Thursday, June 27. This important meeting takes place in Spokane in conjunction with our Annual Conference. Your city can designate three voting delegates to vote on important issues on your city's behalf. To designate your voting delegates, complete the voting delegate form by June 21.
Apply to serve on a state board
AWC is seeking applicants interested in serving on the Forensic Investigations Council (elected officials are eligible) or Shorelines Hearings Board (city planners are eligible). Visit AWC's website to learn more, including how to apply. Applications due June 11.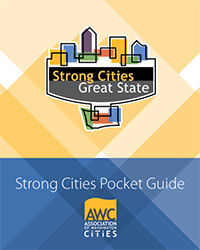 2019 Legislative Session is a wrap, now is the time to focus on 2020
Wondering how you can get ready for the 2020 legislative session? Want to build your relationships with your local legislators? Need some ideas on how to enhance your cities' legislative agenda? Check out AWC's Strong City Pocket Guide that is full of tips on what you can do now to be more successful during the 2020 Legislative Session.  It is never too early to start your advocacy work.


Find great job candidates! AWC JobNet is the place to list career opportunities in Washington's cities and towns, other local governments, and state agencies. With more than 11,000 visitor hits per month, AWC JobNet connects you with quality candidates. Post your job today on AWC JobNet!
Featured jobs
City of Fife| Public Works Director
City of Soap Lake| City Administrator
City of Kennewick| Construction Services Manager

2019 Housing Forum
July 8 | Bellevue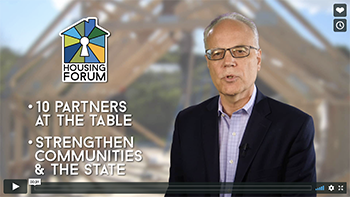 AWC is partnering with the Association of Washington Business, the Building Industry Association of Washington, Washington State Association of Counties and other housing industry stakeholders to coordinate this important discussion on the emerging issue of housing availability and affordability across Washington. More
See you at Small City Connectors!


May 29 | Harrington
May 30 | Entiat
Check out these upcoming opportunities to connect with other city officials from small cities! Attend these free events to talk about programs with staff from AWC and the Washington Municipal Clerks Association, meet with your peers, and enjoy a catered dinner and door prizes.
AWC trainings & events

May 29, 30

Harrington, Entiat

June 4

Kennewick

June 6

Olympia

June 18

Webinar

June 20

Auburn

June 25-28

Spokane
Other trainings

May 29-30

Spokane

June 6

Moses Lake

June 12

Webinar

June 18

Lynnwood

June 19

Moses Lake

July 8

Bellevue

Regional Catastrophic Preparedness Grant
The Department of Homeland Security - FEMA is coordinating this grant program to build state and local capacity to manage catastrophic incidents. Successful projects will focus on building a continuous cycle of planning, organizing, training, and exercising with regional partners across the whole community to improve their collective readiness. Application deadline is July 8.
Rural Housing Preservation Grant
The Rural Housing Service (RHS) is soliciting grant applications for projects that assist very low- and low-income homeowners in repairing and rehabilitating their homes in rural areas. Owners of rental property or cooperative housing complexes are also eligible if they agree to make such units available to low- and very low-income persons. Application deadline is July 8.