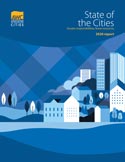 2020 State of the Cities: Greater responsibilities, fewer resources
Check out our newly released 2020 State of the Cities report that dives into data, research, and trends to examine conditions in Washington's 281 cities. One key finding: cities are taking on more responsibilities with fewer resources than ever before. Read the report and stay tuned to our media channels in the coming months, where we'll further explore the implications of the report.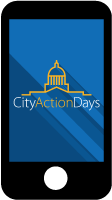 Download the AWC Advocacy 2020 app!
We're welcoming the new decade by launching our advocacy app, which puts city legislative materials at your fingertips! If you've attended one of our events in the last year, it's likely you still have the app on your phone. If not, go to your phone's app store and search for "AWC Events." Open the app and download the "AWC Advocacy 2020" event to get started. Be sure to enable notifications to get the latest news and information all session long. Visit our website to find step-by-step instructions or view the app on a desktop.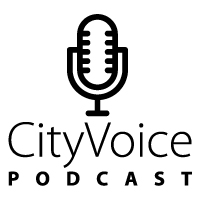 Listen to the first episode of Season 2 of the CityVoice podcast
New year, new season! We're back for Season 2 with our first episode about what cities can expect during the 2020 legislative session. Listen in as we sit down with Candice and Carl from our Government Relations team to discuss the details of our seven legislative priorities. Don't miss the end of this episode! We have some fun making four lighthearted predictions about what's to come this session. Find episodes on our website or wherever you listen to podcasts—just search for "cityvoice podcast."
Nominate a student in your community for a CQC scholarship!


AWC's Center for Quality Communities scholarships are now available for outstanding young leaders in Washington's cities and towns. Your city can nominate one young leader who plans to attend college or a trade school this fall. Up to six $1,500 scholarships may be awarded in May to graduating high school students. Nominations are due March 9.
Congratulations to all the new mayors and councilmembers. Welcome to the city family! Through trainings, resources, and publications, AWC is here to help you develop as a municipal leader. For your first 100 days, we'll highlight some of your AWC Elected Officials Essentials here in CityVoice.
Mayor & Councilmember Handbook
This handbook is the ultimate reference guide for mayors and councilmembers—especially those in cities and towns operating under the mayor-council form of government. Issues that directly concern elected officials in council-manager cities are covered as well. Understand your role and discover how to work well with others to get things done at city hall. Topics include class and form of government, the mayor's or manager's role, the job of a councilmember, legislative advocacy, budget basics, resolving conflict, council meetings, ethics, and resources.

Energy Efficiency and Solar Grants Program information sessions
The 2019 Capital Budget provided over $7 million in funding for the Energy Efficiency and Solar Grants Program. This program funds projects that save energy and reduce operational costs at local government facilities, state agencies, and public educational institutions. Grants are awarded through a competitive process. Join the webinars on January 23 and January 28 to learn more.
Department of Justice
Community Oriented Policing Services (COPS)
The COPS Hiring Program provides funding directly to law enforcement agencies to hire or rehire career law enforcement officers in an effort to increase their community policing capacity and crime prevention efforts. The deadline to apply is March 11.

Check out these articles from our recent Cityvision magazine:

State savvy: Advice for cities looking to make an impact in Olympia.
Narrative license: Want to be a more effective city advocate? Learn to tell a better story.


Want to see your job posting highlighted here in CityVoice? Boost visibility and check out our add-on options including Premium Featured Listings. Post your job today on AWC JobNet!
Featured jobs:
City of Moses Lake | Museum and Art Center Manager
City of Port Orchard | Public Works Employee
City of Issaquah | Senior Current Planner

Accessory dwelling unit bill proponents reaching out to city officials
AWC is aware that an advocacy group from Seattle, the Sightline Institute, has circulated a "sign-on" letter to city elected officials in support of state accessory dwelling unit (ADU) legislation. While the sign-on letter doesn't reference any bill, Sightline is promoting an ADU bill that appears to contain several preemptive provisions similar to proposals that many cities have opposed in the past. Please read the legislation carefully before you decide to sign onto Sightline's letter. Learn more here and contact Carl with questions or input.
The 2020 session is finally here!
We've been talking about the 2020 session for months now—and it's finally here! The 2020 session kicked off January 13 and runs for 60 consecutive days until March 12. Read this week's View from the Hill to learn more.
Governor proposes multipronged climate change package
Governor Inslee announced five proposed pieces of legislation related to climate change: greenhouse gas emission limits, vehicle fuel and emission standards, electric vehicle charging stations, and community solar projects.
Governor proposes significant new homelessness investments
Governor Inslee's recent supplemental budget proposal includes a set of investments aimed at reducing homelessness by 50% over the next two years.
LOCAL Program webinar


January 24 | Webinar
The Washington State Treasurer's LOCAL Program provides Washington municipalities a cost-effective way to finance equipment and real estate projects, including property acquisition and new facility construction. Learn more about these resources through our LOCAL Program webinar.
Coming to City Action Days? Register for this popular pre-conference session! Running great meetings with parliamentary procedure


January 28 | Olympia
As city elected officials, your active participation at council meetings is critical. Join us as we learn parliamentary procedure, with tips and insights to create great meetings. Get a solid foundation for success in your principal job: discussing and deciding the key issues for your community.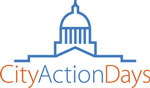 Register for City Action Days!


January 28-29 | Olympia
At just 60 days, the short 2020 legislative session won't last long. Don't miss this critical opportunity to engage legislators at City Action Days! You'll interact with 350 of your colleagues and educate statewide decision-makers about city legislative priorities. Enjoy informative sessions, networking opportunities, and a day of focused Capitol Campus meetings. Start planning now to meet with your legislators while you are in Olympia. Register now! This event begins on the afternoon of January 28 with optional early start sessions.
AWC trainings & events

January 24

Webinar

January 28

Olympia

January 28-29

Olympia

February 13

Olympia

March 18-19

Lynnwood
Other trainings

January 23

Webinar

Multiple dates

Webinar

February 4

Webinar

February 12

Webinar

February 13

Webinar

February 25

Webinar

February 27

Seattle

March 3-5

Lacey
MRSC's PRA and OPMA case law update
January 23 | Webinar
This webinar will review significant court decisions from 2019 impacting the Public Records Act (PRA) and the Open Public Meetings Act (OPMA). Staying abreast of current PRA and OPMA case law is crucial for local government employees and officials to avoid liability.
Local government policies to drive low-carbon concrete
February 4 | Webinar
Concrete is the most widely used construction material in the world and is responsible for 6-10% of global anthropogenic carbon dioxide (CO2) emissions. Proven alternative technologies and practices are readily available in the marketplace that can reduce these emissions by more than half. Attend this webinar to learn about three different strategies being used by local governments to drive demand for low-carbon concrete.
Art of participatory leadership
March 3-5 | Lacey
Are you looking for ways to work together as a community to address complex problems such as homelessness, health, and climate change while building resilience? Check out how the City of Olympia has been using the Art of Participatory Leadership training tools to develop its response to homelessness.