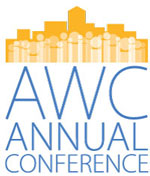 Who's attending Annual Conference?


June 23-26 | Online
Help us break past records by registering for the 2020 Annual Conference Online. Check out this map to see who is already registered and which cities will be represented. Registration is free for AWC members, so register today.
We want to hear from you: Social media for small cities
At this year's Annual Conference Online, Riley Sweeney of Ferndale will speak about the challenges of social media for small cities. In preparation for that session, he wants to hear from you. What challenges have you faced? What questions do you have? Send us your questions!
Civic Service Awards for 20-year service to cities
Each year, AWC recognizes city officials retiring after 20 or more years of service to cities. Elected officials, city managers and administrators, city clerks, senior department directors, and city attorneys who have retired since the 2019 AWC Annual Conference or will retire by December 31, 2020 are eligible for AWC's Civic Service Award. The deadline to notify AWC of eligible city officials is June 12.
Final call to serve on a state board or council – Apply by Thursday!
AWC is recruiting city elected officials and select staff to represent cities on the following state boards and councils. Check out these opportunities and submit an interest form by May 28 at 5 pm.
Five questions for City of Kenmore, GIS Consortium member
The AWC GIS Consortium is helping Kenmore improve operations across its departments, creating trickle-down benefits to the community. We sat down with Joanne Gregory, finance and administration director, and Richard Sawyer, environmental services manager, to learn more.

Commerce offers more information on CARES Act funding
The state Department of Commerce is now contracting with local governments to receive funding through the state's CARES Act allocation. Visit Commerce's resource page to find information on the state's two CARES Act allocations for local government.
WSDOT Local Programs to provide additional federal match funding
Due to the unprecedented impacts local agencies have incurred to address COVID-19, WSDOT Local Programs is providing additional funding for new project phase authorizations for the following Federal Highway Administration (FHWA) programs: FHWA Local Bridge, City and County Safety (HSIP), NHS Asset Management, and Railway-Highway Crossings. Local agencies that were awarded funding through these programs will not be required to provide local match for eligible federal obligations through September 20, 2020 and local agency awards will be increased to accommodate this change. Please contact your Region Local Programs Engineer with any questions.
Housing Trust Fund's rural technical assistance survey
The Housing Trust Fund program is seeking feedback on how best to incentivize housing investments in rural and underserved communities. Please complete this survey to provide input on what technical assistance would be most helpful for rural communities.

Washington nears two-thirds response rate for 2020 Census
Despite the interruptions from COVID-19, the 2020 Census continues to move forward across Washington. To date, 65.4% of Washingtonians have self-responded to the 2020 Census compared to just 60% nationally. To continue outreach with rural communities, the 2020 Census Counts campaign compiled new resources highlighting various tactics and ways to connect with residents while staying safe in light of COVID-19.
Zoom update required by May 30
Cities using Zoom for online meetings should be aware that, starting May 30, all Zoom clients must be on Zoom 5.0 to join any meeting. Please check with your IT administrator to make sure you are running the latest version of Zoom. General information about this update requirement can be found on the Zoom website and blog.


Want to know how many people have viewed your job postings on AWC JobNet? It's easy! Click here for details.
Featured jobs:
City of Moses Lake | Director of Community Development
City of Issaquah | Economic Development Coordinator
City of La Center | Manager of Administrative Services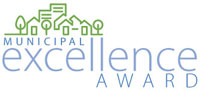 Municipal Excellence Award winners announced
Congratulations to the five cities that won 2020 Municipal Excellence Awards! Winning cities and projects are shining examples of municipal excellence throughout the state. Find out which cities won!

Commerce seeks comment on a new state-funded Shelter Program
The state Department of Commerce is inviting comment on a new $40 million state-funded Shelter Grant Program to develop equitable and creative approaches to bringing people inside. As proposed, only cities and counties will be eligible to apply directly for funds – which means if your city or county does not apply, no funds will reach your jurisdiction. Send your comments or concerns on the proposed program overview to Megan Kendig by June 4. Please copy Shannon McClelland at AWC so we can hear your preferences as well.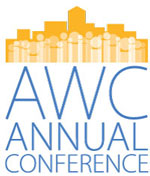 AWC Annual Conference


June 23-26 | Online
AWC Annual Conference is moving its city-focused agenda to an online format. Conference registration is free for AWC city members and offers 10 credits toward the Certificate of Municipal Leadership for elected officials. Educational sessions kick off on June 23 and will be available to all conference registrants through the end of the year. Register today!
AWC trainings & events

June 23-26

Online
Short Course on Local Planning


May 28 | Online
The Department of Commerce's Short Course on Local Planning, temporarily suspended due to coronavirus concerns, has moved online. The class is free and open to anyone. To register, please email Commerce by 3 pm on May 28.
Taking care of yourself: Self-care strategies for effective leadership during COVID-19 (by NLC)
May 28 | Online
City and county leaders are facing unique personal stressors while responding to the COVID-19 pandemic. NLC and the American Psychological Association are hosting an interactive tele-town hall to hear from two CEOs and leaders with decades of experience in local governing and mental wellbeing to offer their insight into why self-care is important for effective leadership. Register today.
Resilient cities: Adaptation and municipal financing in the era of COVID-19 (by NLC)
May 28 | Online
As our communities and environment continue to change at a faster pace, so do the risks associated with environmental, social, and governance (ESG) factors. ESG has become a key topic in the private sector when investors and companies are evaluating, disclosing, and mitigating risk. Join this interactive webinar to learn about ESG for local governments—including what key ESG factors and risks are used by bond raters, and what you can do within your community to better manage these risks. Register today.