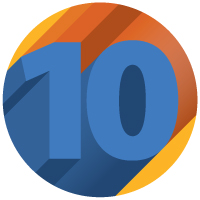 Top ten in '19
We're closing out 2019 with our famous top ten AWC highlights from this remarkable year. Read about our most exciting achievements and celebrations. Thanks for working with us to move the needle for cities. We look forward to working alongside 281 strong cities and towns again in 2020! Happy New Year!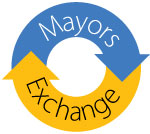 Register for Mayors Exchange


February 13 | Olympia
Taking place at AWC in Olympia during the busy legislative session, this Mayors Exchange offers the unique opportunity to connect with other city leaders and share local budget or policy issues, news, strategies, and legislative priorities. Conversation highlights include the supplemental budget proposals, the state revenue forecast, transportation, housing, and other hot topics for cities. Please note: Space is limited and therefore the event is reserved specifically for those serving in a mayor/executive capacity (e.g., mayor, city manager/administrator). Register now!
Apply for the AWC Board – District 13
The Ad-hoc Nominating Committee is calling for applications for the AWC Board of Directors – District 13 position. District 13 represents 16 cities in south King County. Gain an overview of director responsibilities, learn who can apply, how to apply, and all about the nominations process. Applications are due Monday, December 30.
Get involved! Apply to serve on state commissions
AWC is recruiting candidates to serve as city representatives on the following state boards and commissions:
Applications are due January 10.
U.S. Supreme Court declines to consider homeless camping ban case
The U.S. Supreme Court will let stand the 9th Circuit Court of Appeals decision that prevents the citing of homeless people for camping and sleeping in public spaces unless shelter space is available. This leaves in place the law that cities have been adapting to since 2018.
National award program for disaster leadership now accepting nominations
LeadersLink launches a national award program to recognize a city or county elected official who has led their community well through a natural or manmade disaster. Nominations open through January 31, 2020. Read more here.
Commerce introduces new program to help businesses grow
Have any businesses in your community that are ready to grow? Here's a Commerce program primed to help!
Denmark tour inspires Washington legislators to spark industrial symbiosis back home
In September a bipartisan group of Washington State legislators embarked on a study tour of Denmark. They found plenty of industrial symbiosis innovations that could be adapted by communities in Washington. Read more here.
Last CityVoice issue of the year
This will be the last issue of CityVoice for 2019. Have a safe and happy holiday season. We'll see you here again on January 8. We look forward to bringing you city news in 2020!


Need a solution to your hiring needs?
Strong candidates. Great jobs. Low cost. Check out AWC JobNet today!
Featured jobs
City of Buckley | City Administrator
City of Maple Valley | City Engineer
City of Oak Harbor | Public Information Officer (PIO)

Cityvision feature story: Kind of Blue


Smart advocacy by Kirkland and Pasco gained them funding and flexibility to meet pressing local needs – both of which will benefit cities across the state. Kirkland's efforts to educate state lawmakers about police staffing shortages led to a funding increase to help clear bottlenecks in the state's officer training academy. Pasco scored a win for local autonomy through a bill to empower members of multicity public facility districts (PFDs) to act alone when the need arises. Read about both from the recent issue of Cityvision magazine.

2019 is a wrap – Looking ahead to 2020
2020 is right around the corner and we've been preparing for the short legislative session running from January 13-March 12. To coincide, we are excited to release the 2020 edition of AWC's State of the Cities report, which dives into the data, issues, and trends impacting cities today. Read this month's View from the Hill to hear about our 2020 plans including AWC Statement of Policy updates, legislative elections, Governor's budget, City Action Days, and adopting your city's legislative agenda.
New minimum wage & overtime rules for 2020
Beginning January 1, the state minimum wage will go up from $12 per hour to $13.50 per hour. This increase was part of the voter-approved I-1433 that passed in 2016. Additionally, the Department of Labor & Industries (L&I) has finalized and announced updated rules and requirements around overtime pay. Read about the updates.
NLC: Congress aims to stop a repeat partial government shutdown
Read this blog post from the National League of Cities (NLC) where they detail Congress' path to approve 12 annual spending bills before midnight on Friday, or face another federal government shutdown.
Housing Affordability Breakthrough Challenge grant program
Enterprise and Wells Fargo have teamed up to create a grant program called the Housing Affordability Breakthrough Challenge. The initiative is designed to spark innovations that transform creative housing affordability ideas into real solutions. Find out about RFP deadlines and upcoming webinars. More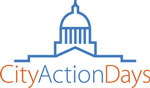 Register for City Action Days!


January 28-29 | Olympia
At just 60 days, the short 2020 legislative session won't last long. Don't miss this critical opportunity to engage legislators at City Action Days! You'll interact with 350 of your colleagues and educate statewide decision-makers about city legislative priorities. Enjoy informative sessions, networking opportunities, and a day of focused Capitol Campus meetings. Start planning now to meet with your legislators while you are in Olympia. Register now! This event begins on the afternoon of January 28 with optional early start sessions.
AWC trainings & events

January 28

Olympia

January 28-29

Olympia

February 13

Olympia