Invite newly elected officials to attend Elected Officials Essentials


December 7 | 11 locations
With Election Day behind us, now is the time to invite your newly-elected (and experienced) mayors and councilmembers to attend Elected Officials Essentials. This AWC workshop covers the most critical legal and functional responsibilities of local elected office including basic legal obligations and liabilities, and statutory roles and responsibilities. Register now!
Guidance on registration and payment options for incoming elected officials
Cities should confirm with their legal counsel that the city can cover the cost of this training for an incoming elected official prior to their taking office. Reach out to incoming elected officials in your jurisdiction to explain registration and payment options, including:
The city registers and pays for incoming elected official; or
The incoming elected official registers, and may be allowed to request reimbursement (in accordance with the city's policy).
If you have questions, please confirm with your city's legal counsel.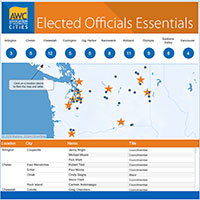 Who's coming to EOE?
AWC's Elected Officials Essentials (EOE) is a popular event held every-other-year following municipal elections. This year it falls on Saturday, December 7. Find out which of your friends and colleagues will be attending at each of our 11 locations across the state.
Apply to serve on an AWC committee
The deadline to express interest in serving on any of the following AWC committees is extended to November 24. Expressing interest is quick and easy.
Dealing with prickly people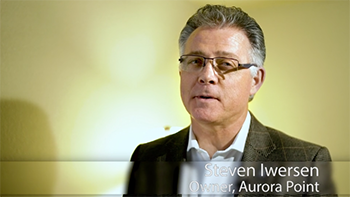 Hear from last month's sold-out Member Expo keynote speaker Steven Irwerson, as he shares his tips for successfully dealing with prickly people.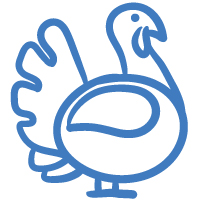 No CityVoice issue next week
There will be no CityVoice issue on Wednesday, November 27 in observance of Thanksgiving. We are thankful for you and hope you have a safe and happy Thanksgiving! The AWC office will be closed on November 28 and 29.


Want to see your job posting highlighted here in CityVoice? Boost your job posting's visibility and check out our add-on options including Premium Featured Listings. AWC's JobNet is the place for cities and towns to recruit new talent. Post your job today on AWC JobNet!
Featured jobs
City of Puyallup | Financial Analyst
City of Wenatchee | Staff Engineer
City of Issaquah | Building Official

2019 election results will have far-reaching impacts
This month's election will have far-reaching impacts on cities for several reasons. Learn more about the impacts, including I-976 and why we've joined a broad coalition seeking to clarify the constitutionality of the initiative. The 2020 legislative session is less than two months away—have you shared your city's legislative agenda with AWC? Read more.
Sign up for AWC's Initiative 976 webinar
November 22 | Register now
With the passage of Initiative 976, AWC is holding a webinar this Friday to explain the impacts and requirements of the new law. If you can't make it, we will post the webinar recording afterwards on our website.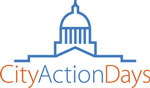 Save the date for City Action Days!


January 28-29 | Olympia
The event begins on the afternoon of January 28 with optional early start sessions. At just 60 days, the short 2020 legislative session won't last long. Don't miss this critical opportunity to engage legislators at City Action Days! You'll interact with 350 of your colleagues and educate statewide decision-makers about city legislative priorities. Enjoy informative sessions, networking opportunities, and a day of focused Capitol Campus meetings. Start planning now to meet with your legislators while you are in Olympia. Save the date! Registration opens December 4.

Citywise: Project placement
A new tool from the Center for Sustainable Infrastructure (CSI) highlights green infrastructure initiatives around the state. Looking for inspiration for your community? Read Project Placement in the latest Cityvision.
Census 2020: Ready, set, count!


December 13 | Webinar
In March 2020, communities across the nation will take part in the 2020 Census. With over $600 billion in federal funding and grant money on the line, cities across Washington have already begun preparing to ensure their community will be accurately counted. Join AWC for a webinar to learn about new resources and insights on how the 2020 Census can benefit your city. This webinar is for elected officials, city administrators, and other city leaders. Register now!
AWC trainings & events

November 22

Webinar

December 7

11 streaming locations

December 13

Webinar

January 28-29

Olympia
Other trainings

December dates

Various locations
PWB stakeholder outreach events
December 4 | Olympia
December 16 | Wenatchee
December 18 | Spokane
The Washington State Public Works Board (PWB) will hold three public stakeholder workshops in December to discuss the implementation of Washington's new Broadband Internet Service Access law. More