AWC responds to I-976
AWC is joining a broad coalition in filing a suit to seek an injunction and determine the legality of I-976. The initiative overturns local decisions of communities throughout the state that have chosen to invest in their own transportation needs, and it casts into doubt state-financing for numerous critical local transportation priorities. Read more here.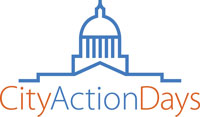 Save the date for City Action Days!
January 28-29 | Olympia
The event begins on the afternoon of January 28 with optional early start sessions.
At just 60 days, the short 2020 legislative session won't last long. Don't miss this critical opportunity to engage legislators at City Action Days! You'll interact with 350 of your colleagues and educate statewide decision-makers about city legislative priorities. Enjoy informative sessions, networking opportunities, and a day of focused Capitol Campus meetings. Start planning now to meet with your legislators while you are in Olympia. Save the date! Registration opens December 4.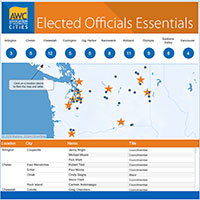 Who's coming to EOE?
AWC's Elected Officials Essentials (EOE) is a popular event held every-other-year following municipal elections. This year it falls on Saturday, December 7. Find out which of your friends and colleagues will be attending at each of our 11 locations across the state. Want to attend? Register now!
Last opportunity for Cities on Tap


November 14 | Kent
Grab a colleague for our final Cities on Tap in Kent. Start off the night with time to connect and chat with colleagues from nearby cities. You'll get a first look at 2020 advocacy insights from our legislative team, along with information about essential tools and services. If you haven't yet registered, please take a moment to do so for our accurate head count.
Seeking city leader feedback on PFML rulemaking
The Employment Security Department (ESD) has released draft rules impacting the new Paid Family Medical Leave law. Currently the law states employers must continue employer-paid health insurance if required by the federal Family Medical Leave Act (FMLA). ESD's draft regulations would require employers to continue paying for health insurance for employees meeting FMLA requirements (employed for 12 months and worked 1250 hours in the last year), even after FMLA leave has been exhausted. If these rules are adopted, city employers could be required to pay employee health insurance for up to 30 months.
Cities can provide feedback by leaving a comment on the rulemaking portal or by attending the public hearing at 9 am on November 26. Visit the PFML website for more details including public hearing call-in information.
WSDOT City Safety Program call for projects is now open
Approximately $25 million of federal Highway Safety Improvement Program (HSIP) funds are now available. The purpose of this program is to reduce fatal and serious injury crashes on city and town streets using engineering improvements and countermeasures. WSDOT staff will contact eligible agencies with data and additional information about application requirements. Applications are due on March 6, 2020.


Find great job candidates! AWC JobNet is the place to list career opportunities in Washington's cities and towns, other local governments, and state agencies. With more than 12,000 visitor hits per month, AWC JobNet connects you with quality candidates. Post your job today on AWC JobNet!
Featured jobs
Douglas County | Planning & Economic Development Director
City of Marysville | Engineering Services
City of Shoreline | Engineer II – Capital Project

Thank you, veterans!
Service members and veterans are in our communities, among staff at city hall, and sitting on the dais at council meetings. In observance of Veterans Day, AWC sends a heartfelt thank you as we honor those who serve and have served in the U.S. Armed Forces. As city leaders you know and embrace the importance of public service to keep our communities safe and strong. We salute you.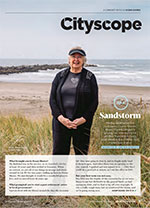 Cityvision profiles Mayor Crystal Dingler
Having weathered the recession, Ocean Shores Mayor Crystal Dingler is girding her community for another maelstrom: rising seas stealing the coastal city's namesake strand. Read the latest Cityscope!


Sign up for AWC's Initiative 976 webinar
With the passage of Initiative 976, AWC will hold a webinar to explain the impacts and requirements of the new law. Sign up now!
Paid Family and Medical Leave – Is your organization ready?


November 20 | Webinar
This year, Washington employers began paying premiums for the new paid family and medical leave law. Beginning in 2020, benefits will be available to employees. With the new law comes new and complex requirements for employers. Explore the details of the new law, dive deep into new requirements for employers, and discuss practical considerations and options for modifying existing policies. Attendance is limited to individuals that represent the interests of management. Register now!
Tell newly elected officials to attend Elected Officials Essentials


December 7 | 11 locations
With Election Day behind us, now is the time to invite your newly-elected (and experienced) mayors and councilmembers to attend Elected Officials Essentials. This AWC workshop covers the most critical legal and functional responsibilities of local elected office including basic legal obligations and liabilities, and statutory roles and responsibilities. Register now!
Guidance on registration and payment options for incoming elected officials
Cities should confirm with their legal counsel that the city can cover the cost of this training for an incoming elected official prior to their taking office. Reach out to incoming elected officials in your jurisdiction to explain registration and payment options, including:
The city registers and pays for incoming elected official; or
The incoming elected official registers, and may be allowed to request reimbursement (in accordance with the city's policy).
If you have questions, please confirm with your city's legal counsel.
Census 2020: Ready, set, count!


December 13 | Webinar
In March 2020, communities across the nation will take part in the 2020 Census. With over $600 billion in federal funding and grant money on the line, cities across Washington have already begun preparing to ensure their community will be accurately counted. Join AWC for a webinar to learn about new resources and insights on how the 2020 Census can benefit your city. This webinar is for elected officials, city administrators, and other city leaders. Register now!
AWC trainings & events

November 14

Kent

November 20

Webinar

November 22

Webinar

December 7

11 streaming locations

December 13

Webinar
Other trainings

November 20

Webcast