To those serving Washington: Thank you!
This September 11 we recognize the firefighters, police officers, public works crews, members of the armed forces, and the many others who serve the residents of Washington and beyond. Thank you for your dedication and service.
Tell us: What is your city doing for the 2020 Census?
AWC supports a complete count for the upcoming 2020 Census and we are interested to know how individual cities are supporting the effort. Perhaps you've put a notice in a newsletter, shared something on social media, or are participating in a Complete Count Committee. Whether large or small, we would like to hear about your efforts. Click here to let us know.
Three upcoming opportunities to get Cities on Tap
October 8 | Hoquiam
October 9 | Bellingham
October 10 | Sequim
Attend one of these upcoming energetic events chock-full of good insights and networking. So, what's on tap? You'll start off the night with time to connect and talk outside of city hall with colleagues from nearby cities. You'll also get a first look at 2020 advocacy insights from our legislative team, along with information about essential tools and services. We'll see you there!
Key takeaways from the AWC Budget and Finance Management Workshop
More than 100 people attended AWC's Municipal Budget & Finance Management workshop in Leavenworth this year, gaining important expertise and support in managing their cities' finances. Long-time presenter Mike Bailey noted key take-aways included the importance of sound and timely cash reconciliations to help a local government identify concerns or issues early on and a strong interest in long term financial planning.
#BeCyberSmart
Local governments in Washington need to respond to ever-evolving cybersecurity threats to their systems and data. As part of its new cybersecurity resources, the Washington State Auditor's Office has prepared a one-page handout describing the top three things a local government can do to respond to the ever-evolving cybersecurity threats to their systems and data.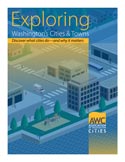 Exploring Washington's Cities and Towns
Cities are the governments closest to the people. Efficient and effective city governments are the foundation for vibrant communities and economic opportunities. But what makes a city and why does it matter? Check out this high-level resource for a clear and persuasive description of the essential role they play. You'll find ready-to-share information and graphics to bring your community up to speed on how cities budget, how city funds are used, what city governments do, and what city employees do, all interspersed with facts and figures that illustrate the breadth of work that cities do every day to make our communities shine.


Did you know?
Over 600 individuals have alerts set so they can view your new posting the moment it is made.
Collectively, the postings on JobNet receive an average of over 12,000 views per month.
Great jobs. Strong candidates. Low cost. Post your jobs on AWC JobNet today!
Job seekers can also see your jobs highlighted on social media. Follow us on Facebook, Twitter and LinkedIn!
Featured jobs
City of Mill Creek| Finance Director
City of Lynden| Police Chief
City of Richland| City Clerk

Grant funding for electric vehicle workplace charging infrastructure
The Washington Department of Ecology will provide about $2,250,000 on a competitive basis to install level 2 and direct current (DC) fast charging equipment at government-owned facilities in Washington for workplace charging for employees. The deadline for applications is November 7.

Seeking participants for MTCA Stakeholder & Tribal Advisory Group
The Washington State Department of Ecology is recruiting participants for a Stakeholder & Tribal Advisory Group to offer perspectives and advice as Ecology updates the Model Toxics Control Act (MTCA) Cleanup Rule, Chapter 173-340 WAC. Deadline is September 13. Learn more

Initiative 976 headed to voters with potential impacts to state and local transportation funding
I-976 will be presented to voters during the next general election in November 2019. If passed, the immediate impact to cities would be a repeal of the authority for city transportation benefit districts (TBDs) to impose a car tab fee. See AWC's website to learn more about potential fiscal impacts, see what actions some cities have already taken, and review an extensive list of allowed and prohibited actions along with a link to PDC guidelines.
Understanding the impacts of Initiative 976
September 13 | Webinar
Initiative 976 (I-976) proposes to reduce car tab fees, repeal the authority for transportation benefit districts to impose fees, and reduce Sound Transit revenues. Sign up for our webinar to learn more about the initiative, how it could impact your city, and ways for you to engage on the issue before it heads to the ballot in November. Register
Mayors Exchange 2019 - Fall


September 16 | Leavenworth 
The agenda for Mayors Exchange is available. Sharpen your skills and expand your network with other mayors from across Washington. Don't wait to register! 
Mayor as CEO 2019


September 17 | Leavenworth
Check out the agenda. Network and learn about your dual role with other strong mayors from around Washington. Register for Mayor as CEO here!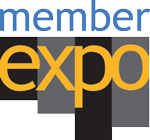 Register now for AWC Member Expo
October 17-18 | Chelan
AWC's Member Expo is the unique opportunity for members of AWC's Member Pooling Programs to come together to gather, share, and learn how to maximize member benefits, programs and services. This event provides excellent networking opportunities and educational sessions featuring trends, prevention, safety, new laws and legal opinions, and much more. 
Attendance is exclusively for members of AWC Employee Benefit Trust, AWC Risk Management Service Agency, AWC Workers' Comp Retro Program, and AWC Drug & Alcohol Consortium.
AWC trainings & events

Fall dates

Various locations

September 12

Mukilteo

September 13

Webinar

September 16

Leavenworth

September 17

Leavenworth

October 17

Chelan

October 17-18

Chelan

December 7

11 streaming locations
Washington Rural Broadband Workshop
September 16 | Olympia
September 19 | Davenport
Join local broadband stakeholders to learn about digital applications, broadband solutions, and federal and state grant and loan programs. This one-day workshop is designed to inform and engage civic leaders, businesses, and community champions, and ultimately help reshape our communities and drive rural prosperity. Registration is free and open to the public, but seating is limited. Pre-registration is required.
Pacific Northwest SGR Servant Leadership Conference
September 19-20 | Sherwood, OR
The Pacific Northwest Servant Leadership Conference is focused on meeting the needs of leaders and aspiring leaders. Topics include recruiting, selecting, and onboarding. Tuition is $399 for SGR members or $499 for non-members. Learn more and register here.
Grant writing workshop
September 26-27 | Union Gap
The City of Union Gap and Grant Writing USA will present a two-day workshop for grant seekers across all disciplines. Beginning and experienced grant writers are encouraged to attend. Tuition is $455 and CEU credits are available. Learn more and register here.