Sign up for AWC's webinar on transportation-related Initiative 976
September 13 | Webinar
Initiative 976 (I-976) proposes to reduce car tab fees, repeal the authority for transportation benefit districts to impose fees, and reduce Sound Transit revenues. Sign up for our webinar to learn more about the initiative, how it could impact your city, and ways for you to engage on the issue before it heads to the ballot in November. Register.
Two upcoming opportunities to get Cities on Tap
October 1 | Walla Walla
October 2 | Spokane
Attend one of these upcoming energetic events chock-full of good insights and networking. So, what's on tap? You'll start off the night with time to connect and talk outside of city hall with colleagues from nearby cities. You'll also get a first look at 2020 advocacy insights from our legislative team, along with information about essential tools and services. We'll see you there!

Get involved to support recycling statewide!
AWC is helping recruit applicants for two statewide advisory committees: the Washington Recycling Steering Committee and the Recycling Development Center Advisory Board. You may be an ideal candidate if you're able to represent all Washington cities and are familiar with the recycling system in Washington, the variety of roles cities play, the challenges in both urban and rural communities, and the crash in the market. Apply by September 6.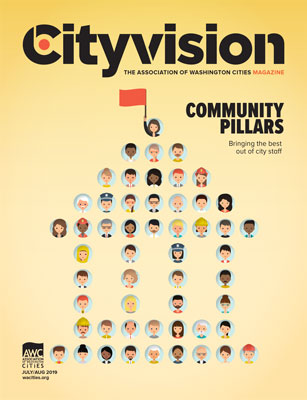 Add Citywise to your reading this week
Find expert perspectives on the council-manager relationship, recruiting and retaining top talent, and the housing promise held out by HB1406 in the Citywise section of Cityvision (July/August 2019).
Who is subject to random drug testing in Washington?
Learn about "reasonable suspicion," random drug testing, and more in this archive episode (see episode 10) of the CityVoice Podcast. We sit down with Carol Wilmes to discuss how drugs and alcohol are impacting municipal workplaces across our state.

Seeking feedback on cannabis-related draft bills
AWC is helping the Washington State Liquor and Cannabis Board (LCB) gather stakeholder feedback on two cannabis-related draft bills. The first draft legislation (Z-0571) aims to improve access to medical marijuana products and increase small producer (Tier I) sustainability. The second draft bill (Z-0569) aims to increase the number of marijuana businesses owned by communities of color, women, veterans, and other protected classes. Please have someone within your city look at the draft legislations and provide AWC with any feedback as soon as possible.


Find great job candidates! AWC JobNet is the place to list career opportunities in Washington's cities and towns, other local governments, and state agencies. With more than 12,000 visitor hits per month, AWC JobNet connects you with quality candidates. Post your job today on AWC JobNet.
Featured jobs
City of Sumas| Public Works Director
City of Vancouver | Deputy Finance Director
City of Redmond | Safety Program Manager

Grant funding for electric vehicle workplace charging infrastructure
The Washington Department of Ecology will provide about $2,250,000 on a competitive basis to install level 2 and direct current (DC) fast charging equipment at government-owned facilities in Washington for workplace charging for employees. The application process opens September 4, and state, city, and county governments in Washington are eligible. To be notified when the application period opens, please sign up for the email list.


Inside the opioid epidemic
Visit our new dashboard on the AWC Open Data Portal for insights the opioid epidemic in Washington state. You can track trends over the last 20 years, including changes in the specific opioids cited as cause of death. View the state as a whole or filter by county, time period, or specific opioid.
Got CDLs? Get supervisors trained
September 10 | Camas
September 11 | Olympia
September 12 | Mukilteo
October 17 | Chelan (included with Member Expo registration)
U.S. DOT mandates all supervisors of CDL employees that might consult on a reasonable suspicion determination must receive training in drug awareness and alcohol abuse. AWC's D&A Consortium is offering several trainings in September and October. Free for members of the D&A Consortium, low cost for others. Register now!
Mayors Exchange 2019 - Fall


September 16 | Leavenworth 
The agenda for Mayors Exchange is available. Sharpen your skills and expand your network with other mayors from across Washington. Don't wait to register! 
Mayor as CEO 2019


September 17 | Leavenworth
Check out the agenda. Network and learn about your dual role with other strong mayors from around Washington. Register for Mayor as CEO here!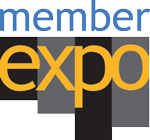 Register now for AWC Member Expo
October 17-18 | Chelan
AWC's Member Expo is the unique opportunity for members of AWC's Member Pooling Programs to come together to gather, share, and learn how to maximize member benefits, programs and services. This event provides excellent networking opportunities and educational sessions featuring trends, prevention, safety, new laws and legal opinions, and much more. 
Attendance is exclusively for members of AWC Employee Benefit Trust, AWC Risk Management Service Agency, AWC Workers' Comp Retro Program, and AWC Drug & Alcohol Consortium.
AWC trainings & events

Fall dates

Various locations

September 10, 11,12

Camas, Olympia, Mukilteo

September 13

Webinar

September 16

Leavenworth

September 17

Leavenworth

October 17-18

Chelan

December 7

11 streaming locations
Leveraging Opportunity Zones for Affordability in Hot Markets
September 11 | Seattle
Join the Urban Institute, in collaboration with JPMorgan Chase and Co., for a discussion exploring how some projects, including examples in Seattle and King County, are leveraging Opportunity Zones to provide community benefits. The first panel will examine Opportunity Zones' role in advancing affordable housing, and the second panel will focus on how the incentive can support small businesses with affordable commercial spaces.