So you want to be an elected official …
Know someone running for mayor or council? Share this resource to help them learn what being an elected official is all about. Visit our website for a list of this and other resources we've compiled to support new and prospective elected officials.
Does the 2020 Census matter to cities?
The Census provides the most reliable and complete data for research, decision-making, and planning for both the public and private sectors. An accurate Census helps ensure fair representation at all levels of government, and it directly impacts the funding your municipality will receive over the next decade. The National League of Cities (NLC) has compiled a set of information and resources to help cities prepare for the upcoming 2020 Census.
Methow Investment Network continues to support the local economy
The AWC Center for Quality Communities, partnering with Washington State University's Extension Office, is bringing local networks to cities and towns across the state. Launched in 2017, the Methow Investment Network identifies investors who want to see their money work in a community they love and supports local business owners who need capital to start up or grow.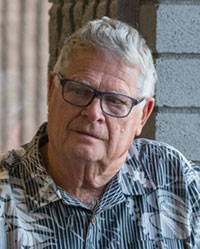 Remembering Craig George
It was a sad day for the entire city family when we received news that Craig George passed away on August 15. In addition to his service as mayor of Dayton from 2008 to spring 2019, Craig George was an AWC Past President, RMSA Vice President, member of the Employee Benefit Trust Board of Trustees, and member of the Small City Advisory Committee. Read about Craig's legacy in the proclamation presented at his retirement gathering in April.
Cooperative Purchasing Webinar with Amazon Business & OMNIA Partners
Learn how to save your jurisdiction money on items you already buy. OMNIA Partners and Amazon Business host an informative webinar about their cooperative purchasing program. Watch this replay to learn more!


Advocacy is a year-round job
At AWC, we're hard at work taking steps to prepare for 2020, including attending legislator meetings, organizing legislative priorities input, and planning fall advocacy travel around the state. We couldn't do it without you! Check out this year-round advocacy timeline to learn several tips and ideas that you can do to help make a difference, even when the Legislature is adjourned.


Have you activated your free job postings? Connect with qualified candidates on AWC JobNet using this exclusive member benefit: City members: 5 free job postings; Associate Members (public agency): 3 free job postings. Once your Associate Membership is renewed, we'll send your discount code the following month. Get started today!
Featured jobs
City of Edmonds| Capital Projects Manager
City of Snoqualmie | Information Technology Director
City of Spokane Valley | Senior Engineer - Traffic

Grants offered for pre-disaster mitigation projects
The Department of Homeland Security – FEMA is offering grants for implementation of a sustained pre-disaster natural hazard mitigation program to reduce overall risk to the population and structures from future hazard events, while also reducing reliance on federal funding from future disasters. Applications are due January 31, 2020.
Flood mitigation assistance grants
The Flood Mitigation Assistance (FMA) program is offering grants to reduce or eliminate the risk of repetitive flood damage to buildings and structures insured under the National Flood Insurance Program. Applications are due January 31, 2020.


GIS Consortium: Building smarter communities
Thinking about GIS? See our new data story to learn how AWC's GIS Consortium has helped dozens of cities and other municipal entities implement cost-effective GIS solutions for public works and utilities, planning and development, community engagement, and other critical services.
Mayors Exchange 2019 - Fall


September 16 | Leavenworth 
The agenda for Mayors Exchange is now available. Sharpen your skills and expand your network with other mayors from across Washington. Don't wait to register! 
Mayor as CEO 2019


September 17 | Leavenworth
Check out the agenda. Network and learn about your dual role with other strong mayors from around Washington. Register for Mayor as CEO here!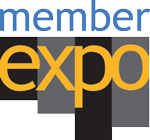 Register now for AWC Member Expo
October 17-18 | Chelan
AWC's Member Expo is the unique opportunity for members of AWC's Member Pooling Programs to come together to gather, share, and learn how to maximize member benefits, programs and services. This event provides excellent networking opportunities and educational sessions featuring trends, prevention, safety, new laws and legal opinions, and much more. 
Attendance is exclusively for members of AWC Employee Benefit Trust, AWC Risk Management Service Agency, AWC Workers' Comp Retro Program, and AWC Drug & Alcohol Consortium.
AWC trainings & events

Fall dates

Various locations

September 3

Harrington

September 16

Leavenworth

September 17

Leavenworth

October 17-18

Chelan

December 7

11 streaming locations
Potential financing opportunity for water projects
September 6 | Conference call
Could you use assistance financing water resource infrastructure in your community? Interested local elected officials and staff are encouraged to participate in an informational conference call at 11:30 am on September 6 to learn about a potential financing opportunity through the U.S. Army Corps of Engineers Water Infrastructure Finance and Innovation Act (WIFIA) program. The conference call will be hosted by National League of Cities (NLC) and National Association of Counties (NaCO). To join the call, dial 1-877-336-1839 and enter passcode 8278007 and security code 1234.
Puget Sound Social Media summit
September 19 | Seattle
King County and the City of Seattle are teaming up to present the Puget Sound Social Media Summit, a free event open to all public servants at local, regional, and state agencies in our area. Join colleagues for a day of speakers, discussions, and updates on current social media practices and trends. Register
Supreme Court preview
September 24 | Webinar
Hear updates on the important cases being heard by the U.S. Supreme Court this term for states and local governments. Register