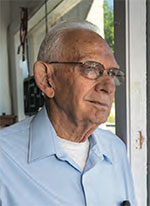 Profile of Mayor Royal DeVaney
In the latest issue of Cityvision magazine, we interview Waterville Mayor Royal DeVaney about his nearly three decades of civic leadership. His words of advice for first-term mayors who want to succeed at the job? "Listen to the people."
Register for Cities on Tap


AWC is excited to introduce Cities on Tap, a brand-new event for Washington's city leaders. Held during the fall in cities throughout the state, Cities on Tap is a revamped and reimagined take on Regional Meetings. This new event is more than just a name change: Cities on Tap will bring vital information and networking opportunities to Washington's city leaders in an energetic, informal environment. View the locations and register now!
2020 Census just around the corner


The results of the census determine congressional representation as well as federal funding for states and communities. In this short video, Washington State Senator Mike Padden (R-Spokane Valley) encourages all Washingtonians to do their part to make sure everyone is counted in the 2020 U.S. Census. Learn what you can do to help at 2020Census.
Learn about changes to state's Equal Pay and Opportunities Act
During the 2019 session, the Washington State Legislature passed HB 1696, making changes to the state's Equal Pay and Opportunities Act, Chapter 49.58 RCW. The amended statute prohibits employers from seeking salary history from job applicants unless the applicant voluntarily discloses their salary, or if it's after an employer has negotiated and made a job offer. Get more details here.
DES seeks feedback on their website
Numerous cities obtain products and services from the Washington State Department of Enterprise Services (DES). DES has heard from some customers that their website, www.des.wa.gov, does not meet their needs. The agency is inviting customers to take a brief online survey about the site to share what is working and what could be improved. The deadline for the DES survey is August 26.

Fish Consumption Rule in flux
You may recall the controversies a few years ago when the state went through a process to update the state's water quality rules to incorporate human health standards, commonly referred to as the Fish Consumption Rule. Read this update. We welcome thoughts from cities as we prepare to engage in upcoming hearings, starting at the end of this month.
JLARC reporting system reopened until August 28
The Joint Legislative Audit and Review Committee (JLARC) public records reporting system has reopened until August 28. Each local government with at least $100,000 in staff and legal costs to fulfill public records requests during the preceding fiscal year is required to report various public records metrics. Cities or towns that do not meet the $100,000 threshold should also report that they don't meet the threshold. More
Congratulations to the new Speaker of the House
The House Democrats elected the next speaker of the House to replace Speaker Frank Chopp, who held the position for 20 years before stepping down. Find out who the House Dems chose, and the historic significance in this election. Also, you'll get updates on our forthcoming State of the Cities survey, our 2020 legislative priorities process, and what you can do to continue your efforts at year-round advocacy. More


AWC's JobNet is the place for cities and towns to post job openings. Prices for AWC JobNet ad postings vary based on AWC membership. Cities get job postings for as low as $35 and Associate Members for as low as $70 when purchased as a 10-pack. Great jobs. Strong candidates. Low cost. Get started today!
Featured jobs
City of Port Angeles| Financial Analyst
City of Airway Heights| Police Chief
City of Tacoma| Accounting Services Division Manager

Get involved to support recycling statewide!
AWC is helping recruit applicants for two statewide advisory committees: the Washington Recycling Steering Committee and the Recycling Development Center Advisory Board. You may be an ideal candidate if you are familiar with the recycling system in Washington, the variety of roles cities play, the challenges in both urban and rural communities, the crash in the market, and can represent all cities. Apply by September 6.
Don't miss other open recruitments
You may also be interested in serving on the Office of Public Defense Advisory Committee or the Forensic Investigations Council. Deadline is August 28!
Mayors Exchange 2019 - Fall


September 16 | Leavenworth 
The agenda for Mayors Exchange is now available. Sharpen your skills and expand your network with other mayors from across Washington. Don't wait to register! 
Mayor as CEO 2019


September 17 | Leavenworth
Network and learn about your dual role with other strong mayors from around Washington. Register for Mayor as CEO here!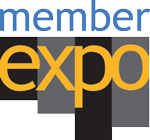 Register now for AWC Member Expo
October 17-18 | Chelan
AWC's Member Expo is the unique opportunity for members of AWC's Member Pooling Programs to come together to gather, share, and learn how to maximize member benefits, programs, and services. This event provides excellent networking opportunities and educational sessions featuring trends, prevention, safety, new laws and legal opinions, and much more. 
Attendance is exclusively for members of AWC Employee Benefit Trust, AWC Risk Management Service Agency, AWC Workers' Comp Retro Program, and AWC Drug & Alcohol Consortium.
AWC trainings & events

August 28

Yelm

Fall dates

Various locations

September 3

Harrington

September 16

Leavenworth

September 17

Leavenworth

October 17-18

Chelan

December 7

11 streaming locations
Register for two free webinars covering FCC Order on cable franchising
The Federal Communications Commission (FCC) issued a Third Report and Order pertaining to cable franchises in early August. The Order will likely have an effect on any Washington city with cable system franchises, especially those with public, educational, and governmental access channels (PEG). Two webinars will discuss impacts to cities:
August 27 | Webinar
NLC is hosting a webinar to discuss the FCC order, when it goes into effect, and the impact it will have on cities.
September 17 | Webinar
Ogden Murphy Wallace is hosting a webinar to provide an overview of the recent FCC Order and its impacts on Washington municipalities.