Register for Cities on Tap


AWC is excited to introduce Cities on Tap, a brand-new event for Washington's city leaders. Held in ten cities across the state during October, Cities on Tap is a revamped and reimagined take on Regional Meetings. This new event is more than just a name change: Cities on Tap will bring vital information and networking opportunities to Washington's city leaders in an energetic, informal environment. View the locations and register now!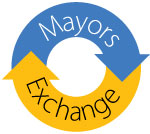 Calling all mayors and city executives!


Mayors Exchange | September 16
Mayor as CEO | September 17
AWC is hosting two events next month in Leavenworth designed especially for mayors and executives. Attend one or both! The Mayors Exchange connects you with other city leaders to discuss emergency management, inclusive outreach, and economic development. The Mayor as CEO focuses on the mayor-council form of government. If you've always wanted to see Leavenworth in the fall, now is your chance!
Get involved! Apply to serve on state committees
AWC is recruiting candidates for two state committees: the Forensic Investigations Council and the Office of Public Defense Advisory Committee. Visit AWC's website to learn more, including how to apply. Applications due August 28.
AWC Trust election results
This year the Northwest and Southeast Board of Trustees (BOT) positions were up for election along with the Employee Benefits Advisory Committee (EBAC) districts 2, 8, 12, and the at-large statewide, western, and newly created non-city position. All ballots were counted and certified by Moss Adams. Welcome to our new representatives!
MRSC 2020 Budget Suggestions
Check out this popular yearly publication from the Municipal Research and Services Center (MRSC) that assists with your budgeting process by breaking down state population and economic data, the state operating budget, and new legislation.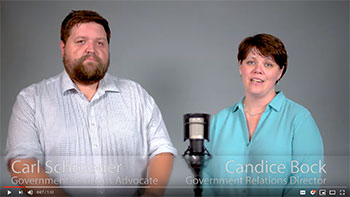 Watch this video to hear AWC's Candice and Carl chat about some quick and simple ideas that you can use to advocate for your city—right now—during the legislative interim.


Have you activated your free job postings? Connect with qualified candidates on AWC JobNet using this exclusive member benefit:
City members: 5 free job postings
Associate Members (public agency): 3 free job postings
Once your Associate Membership is renewed, we'll send your discount code the following month. Get started today!
Featured jobs
City of Bothell | Municipal Court Judge
City of Kennewick | Community Block Grant Coordinator
City of Chelan | Parks, Recreation & Community Services Director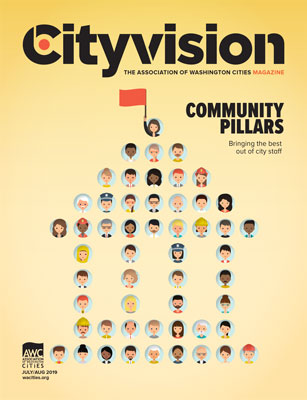 Bringing the best out of city staff
The latest issue of Cityvision magazine considers the challenges and opportunities facing professional city managers. Hear from your colleagues across the state and learn how they found their way to city hall, what they do to motivate employees, and the importance of working together.
Municipal Budgeting & Financial Management Workshop


August 22-23 | Leavenworth
A local government's budget document is important. More than a bunch of numbers, the budget document is your primary tool for prioritizing and addressing your community's needs. It's also a mode of communication to your residents. This popular annual workshop gives both the novice and the expert budgeter the skills to enhance their budget document. Two weeks left! Reserve your spot today!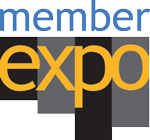 Register now for AWC Member Expo
October 17-18 | Chelan
AWC's Member Expo is the unique opportunity for members of AWC's Member Pooling Programs to come together to gather, share, and learn how to maximize member benefits, programs, and services. This event provides excellent networking opportunities and educational sessions featuring trends, prevention, safety, new laws and legal opinions, and much more. 
Attendance is exclusively for members of AWC Employee Benefit Trust, AWC Risk Management Service Agency, AWC Workers' Comp Retro Program, and AWC Drug & Alcohol Consortium.
AWC trainings & events

August 13

Naches

August 22-23

Leavenworth

August 28

Yelm

October dates

Various locations

September 3

Harrington

September 16

Leavenworth

September 17

Leavenworth

October 17-18

Chelan

December 7

11 streaming locations

State seeks grant applications for freight rail capital projects
The Washington State Department of Transportation (WSDOT) has issued a call for proposals to fund freight rail capital projects through its Freight Rail Assistance Program. If your project is selected, funds will be available in 2020, subject to legislative approval. Grants are directed toward larger projects, where it is difficult to gain a contribution and where the rail location of the project is of strategic importance to the state, as well as the local community. Applications must be submitted by October 18.