Cityvision data story


Cityvision magazine is a longtime resource for AWC members, illustrating best practices and creative problem-solving, while providing readers outside the city family with a deeper understanding of the issues and challenges faced by our members. Our new data story compiles all the feature stories from the last three years of Cityvision magazine into a single tool that you can navigate by clicking topic codes, article titles, cover images, or cities on the map. Entire issues are also available on the AWC website.
Gov101 video series
The Center for Government Innovation at the Washington State Auditor's Office has developed a series of videos about local governments in Washington state, including cities and towns, counties, and school districts. The videos touch on services provided, how the governments operate, and how they are funded. Visit the website for a video tour all about governments in Washington.

New law enforcement grant program - Deadline July 19!
Passed by the Legislature in 2019, AWC-backed legislation created a new law enforcement grant program to help identify persons in the criminal justice system with substance abuse disorders and other behavioral health needs and engage those persons with therapeutic interventions. Grants will be awarded to local jurisdictions based on locally developed proposals. The application deadline is soon, this Friday, July 19. More
Guidelines now available to help your city implement HB 1406 for affordable housing
Don't miss out on up to 20 years of affordable housing shared revenue! AWC worked with the Legislature in 2019 to create a landmark new revenue sharing program for affordable housing. Your city can use these funds either individually or in coordination with others in your region. Check out an estimate of how much your city could raise, and review our implementation guide to learn the steps you can take so that you don't miss out on this opportunity.
Joint Transportation Committee hears report on city transportation funding needs
On June 26, the Joint Transportation Committee (JTC) heard the findings of a study assessing the current state of city transportation systems. The report identifies funding responsibilities and sources, assesses gaps and future needs, and makes recommendations to address current and future needs. Learn some of the key takeaways. More


Have you activated your free job postings? As an AWC Member you receive free job postings based on your membership type.
City members: 5 free job postings
Associate Members (public agency): 3 free job postings*
*Once your membership is renewed, we'll send your discount code the following month. 

Reminder that your codes expire on 12/31/19. Get started today!
Featured jobs
Intercity Transit | Labor Relations Analyst
City of Bremerton | Director of Financial Services
City of Kent | Environmental Supervisor

Municipal Labor Program for People Experiencing Homelessness
Washington State Department of Commerce is soliciting applications from municipalities to design and implement a new labor program, or expand an existing program that provides jobs to individuals experiencing homelessness which leads to full-time employment and stable housing. The RFP is open to any Washington state municipality and applicants much match at least 25% of total budget request. Applications are due August 15.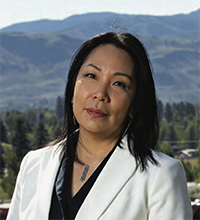 Mayor Ing-Moody profiled in Cityvision
Twisp Mayor Soo Ing-Moody talks about how evaluating a town's weaknesses can be sign of strength in the latest issue of Cityvision.
Positioning your community to attract new business the Idea Friendly way


August 7 | Webinar
Becky McCray from SAVEYOUR.town is the presenter for this webinar, which is part of the 2019 Elected Officials Essentials webinar series. You've heard all the standard business attraction advice, how to position yourself just like all the other towns. It's time for some fresh strategies. What if you started from making your community open to new ideas? How attractive would that make your community to entrepreneurs? In this session you'll learn how to make your town more Idea Friendly. You'll be on your way to being the kind of town that grows its own people into successful entrepreneurs and that new businesses can't wait to join. If you missed Becky McCray's lively presentation at the 2018 annual conference in Yakima, check out this video for a preview of her upcoming webinar presentation. 
Municipal Budgeting & Financial Management Workshop


August 22-23| Leavenworth
A local government's budget document is important. More than a bunch of numbers, the budget document is your primary tool for prioritizing and addressing your community's needs. It's also a mode of communication to your residents. Join us for this popular annual workshop that gives both novice and expert budgeters the skills to enhance their budget document. Register now!
Mayors Exchange 2019 - Fall


September 16 | Leavenworth
Registration now open! Sharpen your skills and expand your network with other mayors from across Washington.
Mayor as CEO 2019


September 17 | Leavenworth
Registration now open! Network and learn about your dual role with other strong mayors from around Washington.
AWC Elected Officials Essentials


December 7 | 11 locations
It's back! Every other year, AWC hosts the popular Elected Officials Essentials to train new and seasoned elected officials. Learn the basic legal obligations and liabilities of elected office, understand statutory roles and responsibilities, and explore what makes the work at city hall so meaningful. This year's hosts will be Arlington, Chelan, Chewelah, Covington, Gig Harbor, Kennewick, Kirkland, Olympia, Spokane Valley, Vancouver, and Yakima. Thank you to all the cities and towns that volunteered to be a site host! Registration opens October 9, 2019.
Affordable Housing & Homeless, Part 3: What Cities & Counties Can Do to Address the Homelessness Crisis
August 14 | Webinar
This MRSC webinar will explore the homelessness crisis and offer two case studies about what local governments are doing to address it, including Skagit County's efforts to address homelessness and Olympia's work with temporary encampments. Learn more and register.