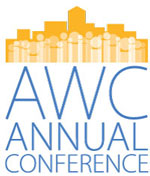 Annual Conference wraps up in Spokane 
Representatives from 148 cities and towns across Washington attended the AWC Annual Conference in Spokane last week. Thank you to everyone who attended for making it a great success! Check out the session materials here. See you next year in Kennewick!
Welcome officers and directors!
Last week's AWC Business Meeting included election of officers and odd-numbered district positions to the Board of Directors. See who now serves on the Board of Directors. More
Don't miss out on up to 20 years of shared revenue for affordable housing 
AWC worked with the Legislature to create a landmark new revenue sharing program for affordable housing. These funds can be used by your city individually or in coordination with others in your region. Check out our implementation guide for the steps you need to take so you don't lose out on this opportunity.
Public hearings scheduled to discuss new proposed overtime rules
The Washington State Department of Labor and Industries (L&I) has formally filed a proposed rule updating the state's overtime exemption law.  The current overtime exemption rules require most workers to meet a duties test and be paid a minimum salary of at least $455 per week, the equivalent of about $24,000 a year, to qualify. The new proposed rule would significantly raise this salary threshold beginning on July 1, 2020. L&I has begun gathering feedback from stakeholders through a formal rulemaking process, and will be holding a series of public hearings scheduled for July and August across the state. Cities with concerns about the proposed rules should provide feedback to L&I and contact AWC.
Deadline of July 12 for Public Works Board loans
The Public Works Board is soliciting applications from cities, counties, and other local governments for construction and pre-construction loans with a deadline of July 12. Awards are based on a competitive process with approximately $68 million set aside for construction loans and $17 million for pre-construction loans. Rating and ranking will start on July 15 and awards will go out in August 2019. More information about how to apply can be found at the Public Works Board website.
#BeCyberSmart
As part of its new cybersecurity resources, the Washington State Auditor's Office has released a one-page handout describing the top three things a local government can do to respond to the ever-evolving cybersecurity threats to their systems and data.
AWC office closed Thursday
AWC will be closed on Thursday for Independence Day and will reopen on Friday, July 5. All of us at AWC wish you and your communities a safe, happy, and festive holiday!

2019 Housing Forum
July 8 | Bellevue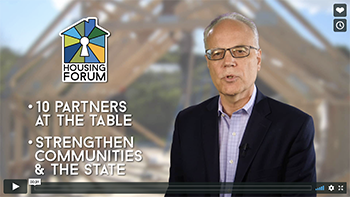 AWC is partnering with the Association of Washington Business, the Building Industry Association of Washington, Washington State Association of Counties, and other housing industry stakeholders to coordinate this important discussion on the emerging issue of housing availability and affordability across Washington. More


Want to see your job posting highlighted here in CityVoice? Boost your job posting's visibility and check out our add-on options including Premium Featured Listings. AWC's JobNet is the place for cities and towns to recruit new talent. Post your job today on AWC JobNet!
Featured jobs
City of Toppenish| Public Works Waste Water Treatment Plant Operator 
City of Seattle| Deputy Director – Strategy and Administration
City of Moses Lake| Accounting Division Manager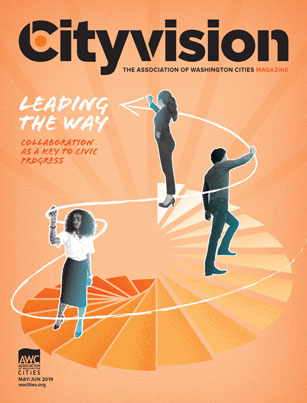 All Inclusive
Read the latest Cityvision feature to learn how Pasco is steering away from acrimony and toward harmony by elevating diverse voices.
Municipal Budgeting & Financial Management Workshop


August 22-23| Leavenworth
A local government's budget document is important. More than a bunch of numbers, the budget document is your primary tool for prioritizing and addressing your community's needs. It's also a mode of communication to your residents. Join us for this popular annual workshop that gives both novice and expert budgeters the skills to enhance their budget document. Register now!
Mayors Exchange 2019 - Fall


September 16 | Leavenworth
Registration now open! Sharpen your skills and expand your network with other mayors from across Washington.
Mayor as CEO 2019


September 17 | Leavenworth
Registration now open! Network and learn about your dual role with other strong mayors from around Washington.
AWC Elected Officials Essentials


December 7 | 11 locations
It's back! Every other year, AWC hosts the popular Elected Officials Essentials to train new and seasoned elected officials. Learn the basic legal obligations and liabilities of elected office, understand statutory roles and responsibilities, and explore what makes the work at city hall so meaningful. This year's hosts will be Arlington, Chelan, Chewelah, Covington, Gig Harbor, Kennewick, Kirkland, Olympia, Spokane Valley, Vancouver, and Yakima. Thank you to all the cities and towns that volunteered to be a site host! Registration opens October 9, 2019.
AWC trainings & events

Positioning your community to attract new business (part of 2019 Elected Officials Essentials webinar series)

August 7

Webinar

August 13

Naches

August 22-23

Leavenworth

August 28

Yelm

September 3

Harrington

September 16

Leavenworth

September 17

Leavenworth

December 7

12 streaming locations
Other trainings

July 8

Bellevue

July 10

Webinar

July 11

Webinar

July 23

Webinar

August 20

Webinar
Supreme Court Police Cases
July 10 | Webinar
The State and Local Legal Center (SLLC) offers free webinars each term on Supreme Court cases of interest to states and local governments. The Supreme Court decided no shortage of police cases this term. Topics covered range from forfeitures to fabrication of evidence to First Amendment retaliatory arrest. Join a discussion of the impact of all the police cases on states and local governments. Webinar begins at 10 am. Register
Land Use Case Law Update


July 11 | Webinar
This webinar examines recent land use cases and provides practical advice and guidance to help local governments improve their land use regulation and permit review processes. Offers 1.0 CLE and Legal CM credit and is eligible for CML. Webinar takes place 11 am – noon. Register by noon on July 10; $35.
Supreme Court Review
July 23 | Webinar
Join the attorneys who wrote the briefs on the census citizenship question case and the Maryland and North Carolina partisan gerrymandering cases in a discussion of these and other cases of interest to states and local governments on topics, including religious displays on public property, takings, alcohol regulation, and employment. Webinar begins at 10 am. Register
How to Make Your Job Easier Using MRSC's Services
August 20 | Webinar
Work smarter. Save money. Get answers. MRSC's suite of local government services can help you, no matter what department you work in. This webinar, including live demonstrations, will provide a comprehensive overview of MRSC's tools, resources, and information for local governments. Webinar takes place 11 am – noon. Free.