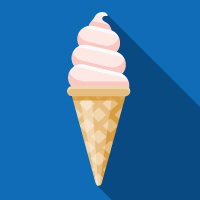 I scream, you scream, we all scream for the Annual Business Meeting!
June 27 | Spokane
Attend the AWC Business Meeting to elect your Board of Directors – the people who guide your association's activities. There will be ice cream! Your city can designate up to three voting delegates to vote on important issues on your city's behalf. Find out if your city has submitted voting delegate information and learn how to submit yours. Hurry, the deadline is June 21. Not registered for Conference? You can still attend the meeting! To designate your voting delegates, complete the voting delegate form by June 21.
Coming together to build a better community
Success as a community leader is never merely an individual effort. It calls for collaboration and working together for positive results. That's what city leaders will be doing at AWC's Annual Conference next week. Read all of AWC President Don Britain's inspiring welcome message to conference attendees.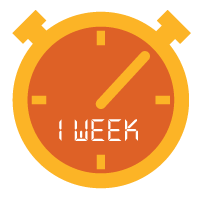 Countdown to Annual Conference
June 25-28 | Spokane
AWC Annual Conference is just one week away! Online registration for Annual Conference closes at 10:30 on Friday morning.  Onsite registration will be available in Spokane starting on Tuesday (June 25) from 3-6 pm and will remain open throughout the conference.
Take your learning outside
Put on a pair of comfy shoes and take your learning outside of the convention center. Check out the program for all the great mobile tours we have planned and head over to the Credentials Table in the conference theater lobby to sign up. Tour space is limited.
Wednesday 2 – 4:30 pm, Embracing your city's story in building community: Lessons learned from City of Liberty Lake. Learn about the power of partnerships while gaining ideas to identify and build on your community's strengths to gain success. (sponsored by COMCAST NBCUNIVERSAL)
Thursday 10:45 – 11:45 am, The best of both worlds: New infrastructure meets legacy landscapes at Riverfront Park. Realize the contributions of trees, parks, and greenspaces to community character and public health.
Thursday 1:15 – 2:30 pm, Can I get a park with that? Underground infrastructure can deliver more! Learn about the last three projects the City of Spokane is completing in its $190 million program to reduce overflows from combined wastewater and stormwater sewers.
Thursday 2:30 – 3:45 pm, U-District bridge tour. Take a stroll with staff from the City of Spokane and experience the newest addition to the Spokane skyline.
Courageous collaboration: leading through change and challenge
Conference officially begins at noon on Wednesday with a keynote address from leadership consultant David Dye. He'll share a mix of improv comedy techniques, strategic stories, and interactive exercises interspersed with practical ways to navigate and lead through times of ambiguity and change. See a preview by watching this short clip of Dye at the 2018 AWC Member Expo.
Explore Spokane
While in Spokane for Annual Conference, take in all the "Lilac City" has to offer.


JobNet
AWC's JobNet is the place for cities and towns to post job openings. Prices for AWC JobNet ad postings vary based on AWC membership. Cities get job postings for as low as $35 and Associate Members for as low as $70 when purchased as a 10-pack. Great jobs. Strong candidates. Low cost.
Featured jobs
City of Bothell| Assistant to the City Manager  
City of Lacey| Deputy Chief of Police    
City of Federal Way| IT Technician II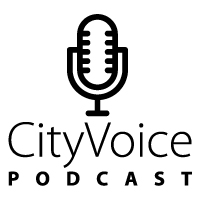 A tale of two cities
It's a feud Shakespeare himself could have conjured: Two cities – Bingen and White Salmon – locked in a bitter rivalry dating back to their founding in the late 1800s. The issue? Access to the Columbia River. Our latest podcast is a complement to the current issue of Cityvision magazine. Listen and let us know what you think!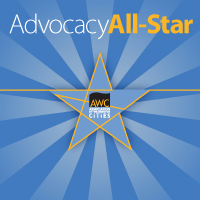 Celebrating our 2019 City Champions and kicking off 2020
Join AWC in celebrating four legislators as City Champions and five city officials as Advocacy All-Stars. Without the commitment and dedication shown by these city supporters, some of our most important accomplishments would not have materialized.
Municipal budgeting & financial management workshop


August 22-23| Leavenworth
A local government's budget document is important. More than a bunch of numbers, the budget document is your primary tool for prioritizing and addressing your community's needs. It's also a mode of communication to your residents. Join us for this popular annual workshop that gives both novice and expert budgeters the skills to enhance their budget document. Register now!
Mayors Exchange 2019 - Fall


September 16 | Leavenworth
Registration now open! Expand your network while you sharpen your skills.
Mayor as CEO 2019


September 17 | Leavenworth
Registration now open! Network and learn about your dual role with other strong mayors from around Washington.
AWC Elected Officials Essentials


December 7 | 11 locations
It's back! Every other year, AWC hosts the popular Elected Officials Essentials to train new and seasoned elected officials. Learn the basic legal obligations and liabilities of elected office, understand statutory roles and responsibilities, and explore what makes the work at city hall so meaningful. This year's hosts will be Arlington, Chelan, Chewelah, Covington, Gig Harbor, Kennewick, Kirkland, Olympia, Spokane Valley, Vancouver, and Yakima. Thank you to all the cities and towns that volunteered to be a site host!
AWC trainings & events

June 20

Auburn

June 25-28

Spokane

August 22-23

Leavenworth

September 16

Leavenworth

September 17

Leavenworth

December 7

12 streaming locations
Other trainings

July 8

Bellevue