Send your city's voting delegates to the AWC Business Meeting
Mark your calendar for the AWC Business Meeting on Thursday, June 27. This important meeting takes place in Spokane in conjunction with our Annual Conference. Your city can designate three voting delegates to vote on important issues on your city's behalf. To designate your voting delegates, complete the voting delegate form by June 21.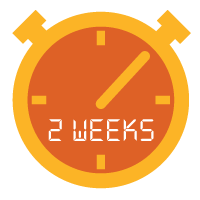 Countdown to Annual Conference
June 25-28 | Spokane
It's the countdown to AWC Annual Conference! With just two weeks left, don't miss your opportunity to register! We look forward to seeing you in Spokane.
Annual Conference has something for everyone!
If your schedule permits, consider taking in an early start workshop session on Wednesday morning to learn how GIS can benefit your community, how to create an effective year-round advocacy program, how to navigate legal risks and requirements when taking actions to counter homelessness, and how to tackle strategic planning. Offerings of extra value to small cities include sessions on Census 2020, rate setting, rural community leadership, and creating a Local Investment Network. More
Deadline for Parade of Flags approaches
The Parade of Flags marks the official kick-off of conference on June 26. Show off your city's flag as a designee from your city or town marches and waves the flag with pride for others to admire. Contact Renee Villa by June 14 to reserve your spot!
Smoke Ready Communities Day
The Puget Sound area will observe Smoke Ready Communities Day on June 19 to prepare for the impact of wildfire smoke by learning their risks, creating cleaner indoor air environments, and monitoring air quality regularly with the Puget Sound Clean Air Agency and EPA's AirNow.gov. County governments will be coordinating with cities, and you can also contact Julia Reed at City of Seattle for updates.

2019 Housing Forum
July 8 | Bellevue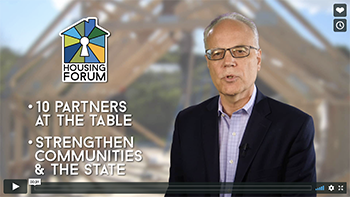 AWC is partnering with the Association of Washington Business, the Building Industry Association of Washington, Washington State Association of Counties and other housing industry stakeholders to coordinate this important discussion on the emerging issue of housing availability and affordability across Washington. More


Did you know?
Over 600 individuals have alerts set so they can view your new posting the moment it goes live.
Collectively, the postings on JobNet receive an average of over 11,000 views per month.
Great jobs. Strong candidates. Low cost. Post your jobs on AWC JobNet today! Job seekers can also see your jobs highlighted on social media. Follow us on Facebook and Twitter!
Featured jobs
City of Ocean Shores| Deputy Chief of Police
City of Omak| Public Works Utility Worker
City of Camas| Assistant Finance Director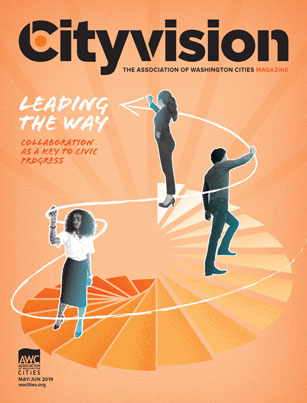 Leading the way: Collaboration as a key to civic progress
In this issue of Cityvision, we examine how cities are growing stronger by actively including leaders from across their diverse communities.
Municipal budgeting & financial management workshop


August 22-23| Leavenworth
A local government's budget document is important. More than a bunch of numbers, the budget document is your primary tool for prioritizing and addressing your community's needs. It's also a mode of communication to your residents. Join us for this popular annual workshop that gives both novice and expert budgeters the skills to enhance their budget document. Register now!
AWC Elected Officials Essentials


December 7 | 11 locations
It's back! Every other year, AWC hosts the popular Elected Officials Essentials to train new and seasoned elected officials. Learn the basic legal obligations and liabilities of elected office, understand statutory roles and responsibilities, and explore what makes the work at city hall so meaningful. This year's hosts will be Arlington, Chelan, Chewelah, Covington, Gig Harbor, Kennewick, Kirkland, Olympia, Spokane Valley, Vancouver, and Yakima. Thank you to all the cities and towns that volunteered to be a site host!
AWC trainings & events

June 18

Webinar

June 20

Auburn

June 25-28

Spokane

August 22-23

Leavenworth

December 7

12 streaming locations
Other trainings

June 19

Moses Lake

June 19

Webinar

July 8

Bellevue
MRSC's Legislative Update - 2019 Public Records Bills
June 19 | Webinar
This free webinar, presented in partnership with WAPRO, will discuss the most significant public records bills passed during the 2019 Legislative Session. Meets WAPRO certification requirements.