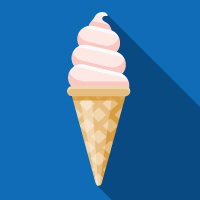 I scream, you scream, we all scream for the Annual Business Meeting!
June 27 | Spokane
Attend the AWC Business Meeting to elect your Board of Directors – the people who guide your association's activities. There will be ice cream! Your city can designate up to three voting delegates to vote on important issues on your city's behalf. Find out if your city has submitted voting delegate information and learn how to submit yours. Hurry, the deadline is June 21. Not registered for Conference? You can still attend the meeting! To designate your voting delegates, complete the voting delegate form by June 21.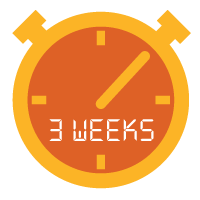 Countdown to Annual Conference
June 25-28 | Spokane
More than 350 people have already registered and nearly half of all Washington cities will be represented at this year's Annual Conference in Spokane! See who has registered and check out the updated conference schedule.
The JLARC Public Records reporting system is now open for 2018 reporting
RCW 40.14.026 requires local governments with public records costs that exceed $100,000 to report to the Joint Legislative Audit and Review Committee (JLARC) through an online reporting system on a variety of performance metrics. JLARC encourages local governments that aren't required to report to log into the reporting system to confirm that your agency did not meet the $100,000 reporting threshold. Reporting will close on August 1, 2019.
Check out the latest CityVoice Podcast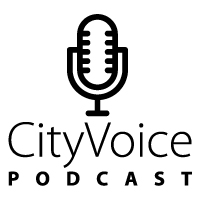 Do rural communities face unique challenges? How do you realize economic growth when you can't afford an economic development department? Interviewed on location in South Bend, AWC talks with Heidi Khokhar, Executive Director of Rural Development Initiatives, about these questions and more.

Missed the 2019 Legislative wrap-up and look ahead to 2020 webinar last week?
If you missed last week's webinar, you can watch the recorded version and/or review the PowerPoint slides. The materials are available via the links above through December 31, 2019. The information contained in this presentation and related materials is for general educational purposes only and is not intended to be legal advice. Please consult legal counsel for advice about specific questions.
We are providing credits for AWC's Certificate of Municipal Leadership program to elected officials who watch this webinar. For questions about CML credit, contact Karen Tanner.


Have you activated your free job postings? Connect with qualified candidates on AWC JobNet using this exclusive member benefit:
City members: 5 free job postings
Associate Members (public agency): 3 free job postings
Once your Associate Membership is renewed, we'll send your discount code the following month. Get started today!
Featured jobs
City of Pasco | City Clerk
Thurston County | Planning Manager
City of Bellingham | Accounting Manager

Strong today, stronger tomorrow!
The AWC Board of Directors recently adopted a new strategic plan to lead our work into the next three years. We have committed to do even more to enhance and strengthen our leadership position, as well as expand the depth, breadth, and pace of the work we do on behalf of cities. Check out Rising to Excellence, our strategic plan document, or view a short video to learn about our work that lies ahead.
AWC trainings & events

June 6

Olympia

June 18

Webinar

June 20

Auburn

June 25-28

Spokane
Other trainings

June 6

Moses Lake

June 12

Webinar

June 18

Lynnwood

June 19

Moses Lake

July 8

Bellevue
Find your path through the NW Women's Leadership Academy
The NW Women's Leadership Academy is an exciting program officially sponsored by the Washington City-County Management Association (WCMA) to advance women from a variety of backgrounds in local government into leadership roles. This month, the NWWLA will graduate the 2018-19 cohort of 32 women from organizations across the state, and at various levels and disciplines of the public sector. Applications for the 2019-20 academy are due by June 21. Information and applications can be found here.
MRSC Affordable Housing & Homelessness series, Part 2 of 3: Legal Considerations and Case Studies in Affordable Housing
June 12 | Webinar, Noon – 1:15 pm
In Part 2 of our 3-part webinar series on affordable housing and homelessness, we will focus on legal considerations when developing affordable housing and case studies of local governments that have succeeded in developing more housing options for low-income populations. Offers 0.5 CLE and 1.0 Legal CM credit. Registration closes at noon on June 11.