Call for submissions
Do you have expertise to share? A story to tell? If so, we want to hear from you. Cityvision—the magazine of AWC—thrives on high-quality writing. The magazine is a great way to share your message and add writing credits to your resume. Send us an email with links to your published writing and tell us what topics you're interested in writing about.
NW Women's Leadership Academy
Recruitment for the second cohort of the NW Women's Leadership Academy sponsored by the WCMA is open through June 21. AWC is proud to support the work of the Academy and its efforts to advance women from a variety of backgrounds in local government into leadership roles. For more information.
Civic Service Awards for 20-year service to cities
Each year, AWC recognizes city officials retiring after 20 or more years of service to cities. Elected officials, city managers and administrators, city clerks, senior department directors, and city attorneys who have retired since the 2018 AWC Annual Conference or will retire by December 31, 2019 are eligible. The deadline for notifying AWC of eligible city officials is June 5, 2019. More
Save the date for IACC Conference
Mark your calendar for the 2019 Infrastructure Assistance Coordinating Council (IACC) Conference to be held October 22-24 at the Wenatchee Convention Center. To reserve an exhibitor table, contact Cynthia Wall. Session proposals are due to David Dunn by June 4.
Better planning for fire resilient communities
Wildfires keep getting bigger, more destructive, and more deadly. Learn how to plan a more fire resilient community by downloading Planning the Wildland-Urban Interface, a free report from the American Planning Association.

2019 AWC City Priority outcomes
Check out our easy-to-use, pro/con formatted outcomes sheet to determine what happened with each of our city priorities this session, broken down by priority categories.
Explore potential impacts to cities from I-976
Initiative 976 (I-976) is often described as the "$30 car tab initiative," but it also proposes significant changes to many other aspects of the state's transportation system, including repeal of the authority for city Transportation Benefit Districts (TBDs) to impose fees. The Legislature did not act on the initiative; therefore, I-976 will be presented to voters during the next general election, this November. Find out more about how this initiative might impact your city here.


Recruiting for a key position at city hall? AWC JobNet is your place for qualified candidates. Great jobs. Great candidates. Low cost. Post your job today!
Featured Jobs
City of Cle Elum| Police Chief
City of Buckley| Finance Director
City of Olympia| Fire Chief

Strong today, stronger tomorrow!
The AWC Board of Directors recently adopted a new strategic plan to lead our work into the next three years. We have committed to do even more to enhance and strengthen our leadership position, as well as expand the depth, breadth, and pace of the work we do on behalf of cities. Check out Rising to Excellence, our strategic plan document, or view a short video to learn about our work that lies ahead.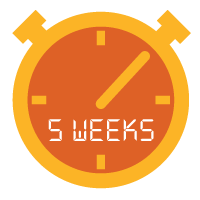 Countdown to Annual Conference
June 25-28 | Spokane
See who is coming to Annual Conference! Check out this map to see who is already registered and which cities will be represented. Register today.
Trust Annual Regional Meeting webinar 2019
May 23 | Webinar
Unable to attend the Lakewood or Marysville meetings in person? Register for the live webinar! Learn how Trust health plans performed in 2018 and what's on the horizon for the remainder of 2019 through 2020. Highlights will include modifications to the Health Central employee app and exciting new enhancements coming to the Trust's billing, enrollment, and eligibility system. This live webinar is free and open only to AWC Trust members.
See you at Small City Connectors!


May 29 | Harrington
May 30 | Entiat
Check out these upcoming opportunities to connect with other city officials from small cities! Attend these free events to talk about programs with staff from AWC and the Washington Municipal Clerks Association, meet with your peers, and enjoy a catered dinner and door prizes.
AWC trainings & events

May 29

Castle Rock

May 29, 30

Harrington, Entiat

Various dates

Various locations

May 29

Webinar

June 25-28

Spokane
Other trainings

May 22-23

Okanogan

May 29-30

Spokane

May 29

Tumwater

June 6

Moses Lake

May 29, June 18

Spokane, Lynnwood

June 12

Webinar
Sustainable Management of Rural and Small Systems Workshop
June 19 | Moses Lake
This free workshop was developed by USDA and EPA to help rural and small systems and communities with sustainable water and wastewater utilities, the utility assessment process, and development of an action plan. Space is limited so don't wait to register.