2019 Legislative wrap-up and look ahead to 2020
May 29 | Webinar
Learn how city priorities fared during the recently concluded 2019 Legislative Session in this informative session recap from the AWC Advocacy team. Get caught up on key outcomes of the session and discover how you can make the most impact during the legislative interim and prepare for 2020. The event is free for AWC members, but registration is required.

June 14 registration deadline for the New Construction program
The 2020 Census is quickly approaching, and we need your help to improve Washington State's count. In the New Construction program, jurisdictions can add new construction addresses as well as the addresses for group quarters and transitory locations. On average, each household missed in our state means approximately $5,800 less in annual per capita funding allotments to the state. Please go to the Census Bureau's New Construction website to register and learn more.
Value-added agriculture: Cultivating new jobs for your community
Those interested in agriculture as an economic driver for their community can attend the summer meeting of the Inland Northwest Partners on June 7 in Pullman. Sessions will touch on regional best practices, leveraging natural resources for economic growth, and revitalizing a regional grain economy for craft brewing and distilling. The cost is $60 or $40 for INP members. Register online.
So you think you can drive (safely)?
Ever wanted the opportunity to prove (with actual data) you're a better driver than your partner, sibling, or coworker? Through Seattle's Safest Driver, you can do just that, and help make streets safer through an 8-week friendly competition that kicked off May 13. The Safest Driver program is open to residents age 16+ of King, Pierce, Snohomish, and Kitsap counties who travel into Seattle.


Hiring for seasonal positions? Spring into action and maximize your efforts by including AWC JobNet in your recruiting plan. With over 11,000 views per month, AWC JobNet is the place to find great candidates. Post your job today!
Featured Jobs
City of Olympia | Building Official
City of Bremerton | Director of Financial Services
City of Kelso | City Manager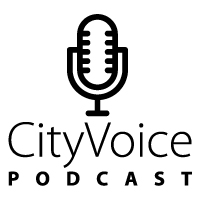 Drugs and the workplace in Washington
In the latest episode of the CityVoice Podcast, we sit down with AWC's Carol Wilmes to discuss how drugs and alcohol are impacting municipal workplaces across our state. Find out what counts as "reasonable suspicion," who is subject to random drug testing, and more.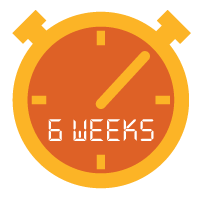 Countdown to Annual Conference
June 25-28 | Spokane
Keep watching for regular updates to the schedule for this year's conference. Can't wait? We've posted a sneak peek at some session topics to whet your appetite.
See you at Small City Connectors!


May 29 | Harrington
May 30 | Entiat
Check out these upcoming opportunities to connect with other city officials from small cities! Attend these free events to talk about programs with staff from AWC and the Washington Municipal Clerks Association, meet with your peers, and enjoy a catered dinner and door prizes.
Aligning your resources with your city's strategic goals


May 22 | Webinar
Explore how to effectively link the community's goals to the resources needed to efficiently accomplish them. Leave equipped to ask the appropriate questions to arrive at the best policy choice options, find the right information to help you best align resources and strategies, get support for your ideas from within your policy body and from your community, and work with others in your organization to align resources to progress. Register today!
Trust Annual Regional Meeting webinar 2019
May 23 | Webinar
Unable to attend the Lakewood or Marysville meetings in person? Register for the live webinar! Learn how Trust health plans performed in 2018 and what's on the horizon for the remainder of 2019 through 2020. Highlights will include modifications to the Health Central employee app and exciting new enhancements coming to the Trust's billing, enrollment, and eligibility system. This live webinar is free and open only to AWC Trust members.
Other trainings

May 22-23

Okanogan

May 29-30

Spokane

May 29

Tumwater

June 6

Moses Lake

May 29, June 18

Spokane, Lynnwood

June 12

Webinar
From existing systems to the future
May 22-23 | Okanogan
The Washington State Public Works Board presents this free, interactive training in how asset management and value planning work together to create projects that fit your community.
Homeownership Program Design: A Municipal Perspective
May 22, 29, June 5, 12 | Webinar
The City of Seattle Office of Housing's Senior Homeownership Specialist, Erika Malone, a national expert in creating and preserving permanently affordable homeownership opportunities, will be conducting this four-week virtual training course in conjunction with Grounded Solutions Network. The cost for this course is $170 for Grounded Solutions members and $220 for non-members. Deadline to register is May 19.
Register now for Department of Revenue Partnership meetings in Eastern and Western Washington locations
May 29 | Tumwater
June 6 | Moses Lake
The Department of Revenue (DOR) is hosting its annual Local Government Partnership meetings for local government finance staff in May and June. If you cannot attend in person, a webinar option is available. Contact Alexis Warner at alexisw@dor.wa.gov with any questions.
Tapping into the Green Economy
June 6-7 | Sequim
This regional workshop will bring together a mix of regional and international leaders in the areas of business, research, Tribal, and educational expertise as it relates to the green economy in the Pacific NW region. The cost is $135 and the deadline to register is May 28.
MRSC Affordable Housing & Homelessness Series: Legal Considerations and Case Studies in Affordable Housing


June 12 | Webinar
The second installment of MRSC's 3-part series focuses on affordable housing. Explore the affordable housing goals and incentives within the Growth Management Act, look at the constitutional and statutory framework for promoting affordable housing in Washington State, and hear about specific planning efforts by the cities of Ellensburg and Port Townsend regarding affordable housing.