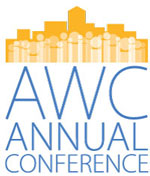 Register now for AWC's Virtual Annual Conference!


June 23-26 | Online
Despite COVID-19 cancelling the in-person Annual Conference, we are bringing you a virtual option that will deliver valuable content and networking sessions. Originally planned to take place in Kennewick, AWC's 87th Annual Conference is moving its city-focused agenda, general sessions, and education sessions to a virtual format. Although we will miss networking together in the beautiful Tri-Cities, we are happy to announce that conference registration is free for AWC city members and offers 10 credits toward the Certificate of Municipal Leadership for elected officials. Educational sessions kick off on June 23 and will be available to all conference registrants through the end of the year!
Cities Are Essential – Federal funds for ALL cities
Yesterday, the National League of Cities (NLC) launched the Cities Are Essential campaign. The campaign, supported by AWC and numerous organizations nationally, is a fight on behalf of our nation's residents to secure direct funding for COVID-19 relief to cities of all sizes. Members of Congress, the Administration, and others in Washington, D.C. must understand that cities and towns are essential in the COVID-19 response, recovery, and reopen efforts. AWC joined this campaign and will be sharing information and updates in the coming days and weeks. More details will be provided in our May 14 webinar. #CitiesAreEssential
See who is running for the AWC Board of Directors
The AWC Nominating Committee met on May 5. Read their third report to the membership to see who is running for the Board and find details about the virtual Business Meeting. Be sure to mark your calendar to attend the virtual Business Meeting on June 25 at 10 am.
Register now! AWC COVID-19 membership briefing


May 14 | Online
Join AWC and NLC for this special live briefing full of the latest city-specific updates and information on state and federal action related to the COVID-19 emergency. Learn about impacts to cities and how cities are responding, get the insider scoop on CARES Act funding from the state, learn about our combined efforts to get unrestricted federal funding, and hear our insights into a possible upcoming June special session. Finally, NLC will talk about their energetic new #CitiesAreEssential campaign, including how and why you should get involved.
Get involved: Help advise on policy, programs, and services
AWC is currently recruiting city elected officials and select staff to serve on several AWC committees:
In addition, we are recruiting city elected officials and select staff to serve on a variety of state boards/commissions. Please submit interest forms by May 18 at 5 pm.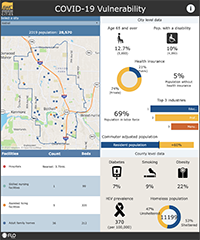 COVID-19 vulnerability dashboard updated with economic metrics
In April, AWC launched a new COVID-19 dashboard to help city leaders better understand their local vulnerable populations and the potential impacts of COVID-19 on their communities. By popular request, the dashboard now includes labor force population, top three economic industries, and commuter-adjusted population (day/night population). Check it out!
Treasury releases updated CARES Act guidance 
On Monday, the U.S. Treasury Department released updated guidance in response to an outpouring of questions surrounding the proper usage of CARES Act funds. This new guidance provides details on how funds can be used for expenses such as payroll, community support, and public health. We encourage all cities to review these newly released guidelines in preparation for receiving federal funds through the state.
PRA and OPMA waivers and suspensions extended 
On Monday night, legislative leadership approved the extension of the Public Records Act (PRA) and the Open Public Meetings Act (OPMA) waivers and suspensions implemented by the Governor in March. Most waivers and suspensions for PRA and OPMA will remain in place until May 31. However, the waiver of RCW 42.56.520(i), the prompt response requirement (five-day rule), will only remain effective until May 11. AWC will post updated guidance as it becomes available. We also encourage you to consult with your legal counsel regarding these extensions. 
RMSA takeaways from small city financial controls webinar
RMSA shares its top takeaways from AWC's "COVID-19 & your small city financial controls" webinar, as well as information on other impacts to property and liability exposures for municipalities.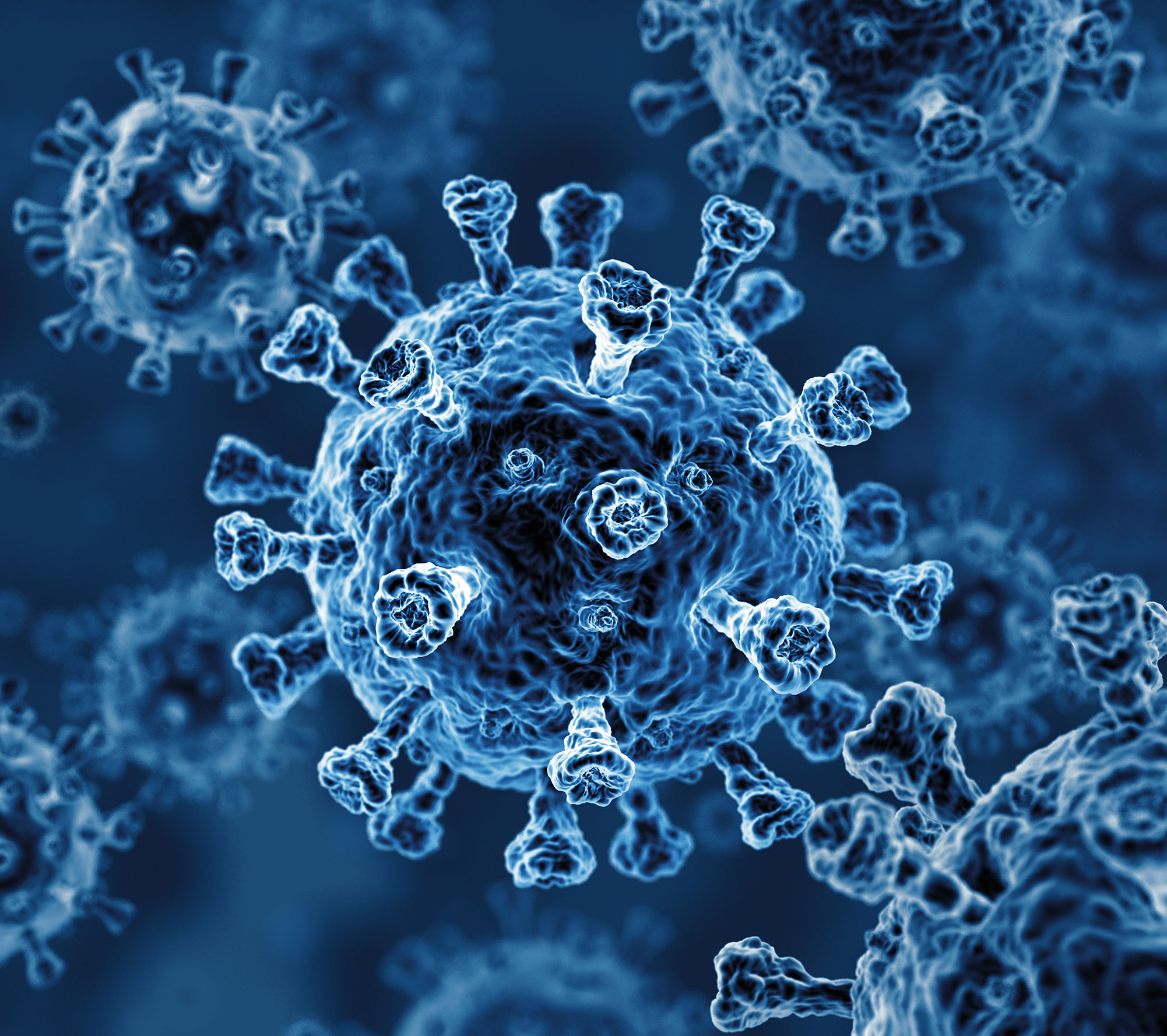 Updated COVID-19 resources
Stay informed on the latest COVID-19 resources for cities and towns. We maintain a listing of educational, local, state, and federal resources that's updated daily with new and informative materials. Cities are also encouraged to stay connected to their local health authority for resources and guidelines.

Economic development: Lessons from AWC's 2020 State of the Cities
The 2020 State of the Cities report reached four conclusions regarding economic development for Washington cities. Learn more in this article from Cityvision.

COVID-19 may result in special session – Talk to your legislators now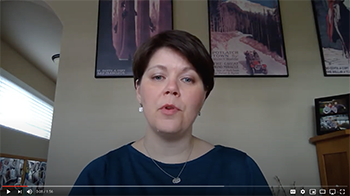 Throughout this emergency we all must continue to advocate for cities' needs. The impacts of COVID-19 on state and local budgets may result in a special legislative session. In preparation, AWC has adopted Special Session Legislative Priorities. Now is the time to reach out to legislators with key messages about what cities are doing and how we are all in this together. More
Hot topics from Monday's Legislative Bulletin:
Supreme Court upholds I-976 injunction through appeal
On April 29, the Washington State Supreme Court granted a motion to stay the injunction on I-976 pending appeal. This means that the injunction preventing I-976 from taking effect will stay in place until the Supreme Court decides the constitutionality of I-976. More
State CARES funds to be shared with Washington cities
Governor Inslee announced the state would award $300 million of its CARES funding to local governments that did not receive direct distributions under the CARES Act. More
OPMA & PRA during COVID-19 webinar recording
Check out this informative webinar from AWC with speakers from MRSC and the Attorney General's Office discussing important aspects of following OPMA and PRA guidelines during the COVID-19 pandemic.
Small City Connector


May 13 | Online
Small cities are unique. This virtual connector is your opportunity to get together with other small cities from around the state and learn from each other. You'll hear from AWC's CEO Peter King about the 2020 legislative session and the latest in city issues around COVID-19 in Washington. Speakers from the State Auditor's Office and AWC RMSA will introduce you to tools and programs to help you with cybersecurity and financial management.
AWC trainings & events

May 13

Online

May 14

Online

May 14

Online
What worked best: Strategic city decisions during the onset of COVID-19
May 7 | Online
Join this live webinar to discuss lessons learned during the onset of the COVID-19 pandemic and how some West Coast cities have used data to adjust to emerging changes. Hosted by Zencity, with a speaker lineup that includes the City of Renton's Chief Administrative Officer.

Grant writing workshop
May 11-12 | Online
As public agencies face budget shortfalls, effective grant writing is more important than ever. Grant Writing USA is partnering with the Criminal Justice Training Commission to present a two-day, online grant writing workshop. Learn how to find and write winning grant proposals, including for funding from the current $2.2 trillion stimulus package.


Need a solution to your hiring needs? Strong candidates. Great jobs. Low cost. Check out AWC JobNet today!
Featured jobs:
AWC | Staff Accountant
City of Moses Lake | Human Resources Director
City of SeaTac | Community and Economic Development Director