Highlights from Monday's Legislative Bulletin:
2019 Legislature adjourns, final state budgets approved
In the final days of the 2019 session, the budget conference committee reached agreement on state operating, capital, and transportation budgets for FY 2019-21. The budgets were passed with just minutes to go in the legislative session. Overall, the final operating budget is positive for cities and our legislative priorities, including increased funding for homelessness, behavioral health, and culverts. Concerns remain with the sweep of funding from the Public Works Trust Fund. More
2019 session adjourns on time – a solid session for cities
The 2019 legislative session adjourned on schedule Sunday, April 28 with a flurry of last-minute bills. Legislators worked nearly round the clock during the last few days to finalize budgets and line up support. Action will continue for the next 20 days while the Governor reviews and signs or vetoes the various bills that have been sent to his desk. This was a solid session for city priorities. Learn how the transportation, capital, and operating budgets will affect your city, and plan to continue your advocacy during the interim. More
AWC priority housing bill passes during budget negotiations
HB 1406, one of AWC's priority housing bills, provides cities with a tool to address affordable housing in their communities. HB 1406 passed the Legislature during the wee hours on the last day of session. The bill creates a sales tax revenue sharing program, allowing cities to access a portion of state sales tax revenue to make local investments in affordable housing. The bill now heads to the Governor for signature. More

Data tool explores TBD revenues threatened by I-976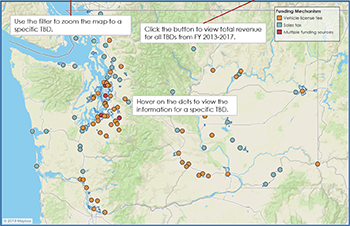 Initiative 976 will likely be presented to voters during the next general election in November. If passed, it would significantly impact state and local transportation funding by repealing authority for Transportation Benefit Districts (TBDs) to impose fees, lowering vehicle license fees to $30, and repealing or restricting numerous other state transportation revenue sources.
Currently, over 100 cities have formed TBDs to fund local transportation projects. They are primarily funded through vehicle license fees and local sales taxes. Over 60 TBDs rely on vehicle license fee funding and 55 of those use fees as their sole funding source. In 2018, those fees raised over $58 million in revenue and the ongoing collection of those fees would be eliminated by the passage of I-976. Use the data tool above to explore which cities have TBDs and the source of their revenue.
New NLC guide helps cities navigate micromobility landscape
The National League of Cities (NLC) has released a new resource for local leaders interested in learning how to integrate micromobility options—like e-scooters and bikeshares—into their communities. Micromobility systems are an increasingly important part of local transit and transportation options. In 2017, 35 million bike share trips were taken, an increase of 25 percent over the year before. While some communities have figured out the interplay between operators and regulators, others are still working through how to manage this new transportation landscape. The new guide, "Micromobility in Cities: A History and Policy Overview" also provides a history of micromobility, from the first bikeshare system launched in 1965 to the rise of e-scooters, which first appeared on city streets in 2017.
Inviting Public Comment on the 2019 update of Target Zero®, Washington's Strategic Highway Safety Plan
The Washington Traffic Safety Commission and Washington State Department of Transportation are seeking public review and comment on the 2019 update of Target Zero®, Washington's Strategic Highway Safety Plan. Target Zero sets forth a vision to reduce traffic fatalities in Washington by the year 2030. It identifies the State's traffic safety needs and helps guide investments to achieve significant reductions in traffic fatalities and serious injuries on all public roads. The plan is updated every three years, and the 2019 update is based on data from 2015 – 2017.
Visit their website to download a DRAFT of the 2019 plan and provide comments via the feedback form. Public feedback will be accepted until Wednesday, May 29.
2018 lodging tax report deadline approaching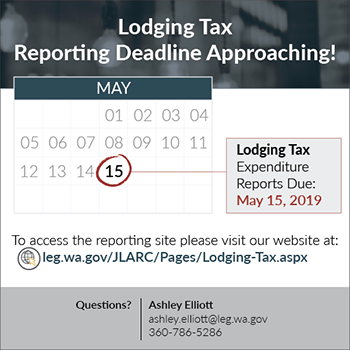 The deadline for mandatory reporting of 2018 lodging tax expenditure data is May 15, 2019. Cities and counties that collect lodging tax are required to report annual expenditures to the Joint Legislative Audit & Review Committee's (JLARC) website. If your city has not yet completed its report, please submit the data by the May 15 deadline.


Strengthen your organization's presence on AWC JobNet. Update your company profile! Enhance our job seekers' ability to connect with you by uploading your organization's logo and entering your web address into your profile. Click here to learn how.
City of Ellensburg| City Clerk
Clark Regional Water District| Capital Program Manager (Sanitary Sewer)
AWC| Legislative Policy Analyst

Line up for the Parade of Flags
Join us again this year for our ever-popular Parade of Flags event to kick off the AWC Annual Conference in Spokane! If your city does not have a flag but wants to be a part of the celebration, please contact Renee Villa by May 10 to learn more about ordering a flag. If your city has a flag and wants to join the parade, we need three things from you:
Contact Renee Villa by June 14 to reserve your spot.
Let us know who you've designated as the flag walker from your city.
Mail your flag by June 20 to AWC at: 1076 Franklin St. SE Olympia, WA 98501-1346
Amazon Business & OMNIA Partners cooperative purchasing
May 7 | Webinar
Save your jurisdiction money on items you already buy with Amazon Business and OMNIA Partners! They are partnering together and will show you how to overcome key procurement challenges, improve spend visibility, operational efficiency, and contractual compliance, and simplify the experience of purchasing essential supplies and equipment for your jurisdiction.* Register today.
*Remember to use diligence and check your procurement guidelines.
Apply today to host an Elected Officials Essentials workshop satellite event
This year's EOE workshop takes place on Saturday, December 7, and we are looking for host locations. Complete our survey to get an understanding of location requirements and indicate your interest in participating. We are accepting responses through May 8, 2019.
AWC offers this signature event at 12 locations across the state every other year (following municipal elections). New and seasoned elected officials alike benefit from this training event—a blend of on-site legal counsel and webcast—exploring the most critical legal and functional responsibilities in office. What's more, participation in this event fulfills the Open Government Training Act's specific training requirements (including records, records retention, and open public meetings) for elected officials.
Aligning your resources with your city's strategic goals


May 22 | Webinar
We know that the budget is where we make decisions about what gets done. In this intermediate-level course, explore how to effectively link the community's goals to the resources needed to efficiently accomplish them. Leave this webinar equipped to ask the right questions in your role as a policymaker to arrive at the best policy choice options, find the right information to help you make the best decisions on aligning resources and strategies, get support for your ideas from within your policy body and from your community, and work with others in your organization to align resources to progress. This webinar is the second installment in the four-part Elected Officials Essentials webinar series.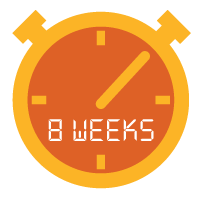 Countdown to Annual Conference
June 25-28 | Spokane
It's the countdown to AWC Annual Conference! Check here weekly to catch highlights of what you can expect at this year's conference. You won't want to miss it!
Moving rast triage — Real solutions to the opioid epidemic in rural America
May 2 | Webinar
On average, 130 Americans die every day from an opioid overdose. And rural America is harder hit by the epidemic, according to the Centers for Disease Control and Prevention. The Orton Family Foundation offers this free webinar featuring three leaders with different vantage points who share the same goal—to stop this epidemic: Anne Hazlett, senior adviser for rural affairs White House Office of National Drug Control Policy (ONDCP); Lisa Roberts, a public health nurse who watched the epidemic unfold in Ohio, ground zero in the epidemic; and Tina Stride who channeled grief and loss into action, starting a nonprofit in West Virginia that gets people into treatment. Registration is free and a recording will be available for those who can't join the live call.