Layoffs, furloughs & benefits during COVID-19


April 27 | Webinar
Join AWC for a webinar exploring key information on employee benefits, unemployment issues, and the different types of leave. You'll learn how to address continuation of benefits questions and issues, explore unemployment matters including layoffs and furloughs, and consider future potential impacts to your organization. Attendance is limited to those who solely represent the interests of management.
Following OPMA and PRA during the COVID-19 pandemic


May 1 | Webinar
The COVID-19 outbreak has forced cities and towns across Washington to reconsider how they follow the rules and requirements of the Open Public Meeting Act (OPMA) and the Public Records Act (PRA). Even during a pandemic, it is critical that local governments remain accessible and open to the public they serve. Join AWC, MRSC, and the Attorney General's Office for an informational webinar discussing temporary rule changes, modern methods of connecting with residents, and more.
Small City Connector


May 13 | Online
Small cities are unique. It's the personal and close-knit nature of small communities that make them great places to live. But governing a small town isn't easy and many small cities share similar experiences. This virtual connector is your opportunity to get together with other small cities from around the state and learn from each other. You'll hear from AWC's CEO Peter King about the 2020 legislative session and the latest in city issues around COVID-19 in Washington. Speakers from the State Auditor's Office and AWC RMSA will then introduce you to tools and programs to help you with cybersecurity and financial management.
AWC trainings & events

April 27

Webinar

May 1

Webinar

May 13

Webinar
NLC: City leaders supporting access to nature during the pandemic
April 23 | Webinar
The coronavirus outbreak has prompted residents to turn to nature and city parks to sustain their physical, mental, and emotional health. City leaders seek to balance the need to provide residents with access to nature while addressing public health concerns and physical distancing guidelines. Along the same lines, city messaging evolves rapidly as new resources and innovative solutions emerge. Join this webinar to learn how city leaders from Houston and Seattle navigate nature connection during a time of physical distancing.
MRSC: How your agency can survive and recover fiscally from the COVID-19 outbreak


April 28 | Webinar
This free webinar explores many of the financial issues local governments will likely face in coming weeks while dealing with this pandemic, and then pivot to the future need to recover and create a "new normal."

Tuning up: How local music scenes can serve as an economic development tool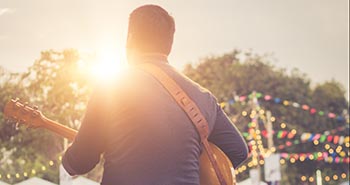 A local music scene is an amenity that attracts and retains creative, skilled people. This Cityvision interview makes the case for approaching your music scene as you would any other industry cluster within your region and explores how to cultivate positive and productive relationships with leaders in your local scene.

City budgets & finances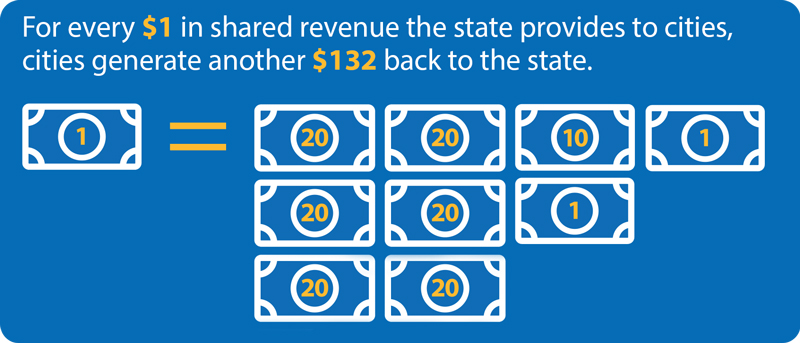 Our 2020 State of the Cities report found that cities are the economic drivers of our state and play an important role in the health of Washington. But cities struggle to meet the basic needs of their communities and are facing new challenges. Read this chapter on city budgets and finances, which explores how cities contribute to a vibrant economy but face an uncertain future, budget strains, and changing community needs.

Funding workshop: Community Economic Revitalization Board
May 6 | Online
The Community Economic Revitalization Board (CERB) is offering an online workshop for cities to explore funding opportunities in all four of CERB's program areas: planning, economic development, infrastructure, and rural broadband. This workshop will highlight previously funded city projects, along with information on programs, eligibility, and how to apply.
WSDOT First Mile/Last Mile Connections Grant
The Washington State Department of Transportation (WSDOT) opened its new First Mile/Last Mile Connections Grant. Grants improve the beginning or end of a trip to public transportation services. Projects must propose first mile/last mile solutions to fixed-route public transportation services, including public agency operated buses, ferries, rail, water taxis, tribal transit, and vanpool. Applications are due May 22.
FEMA Assistance to Firefighters Grant
The Assistance to Firefighters Grant (AFG) enhances public and firefighter safety with fire-related hazards grants for eligible fire departments, nonaffiliated emergency medical services organizations, and state fire training academies. This funding helps equip and train emergency personnel to recognized standards, enhance operations efficiencies, foster interoperability, and support community resilience. Apply by May 29.

Governor unveils COVID-19 recovery plan
Governor Inslee addressed the state on Tuesday to explain his plan for reopening public life in Washington. Inslee said it is unlikely many restrictions under the "Stay Home, Stay Healthy" order will be modified before May 4. Rather, the plan offers a framework for the gradual loosening of restrictions contingent on a steady decrease in the spread of COVID-19 and a sufficient increase in capacity for testing and contact identification. Details of the plan can be found in this policy brief.
Board of Directors District 14: Closes April 26
The AWC Nominating Committee is accepting applications for the District 14 position on the Board of Directors. District 14 encompasses cities in Island, San Juan, Skagit, and Whatcom counties. Learn more about eligibility, the nomination process, and board member responsibilities. Applications are due by Sunday, April 26.
Earth Day 2020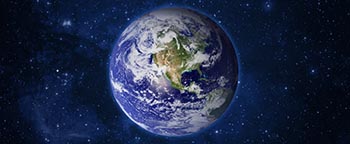 In 2016, Denis Hayes, National Coordinator of the first Earth Day, gave a presentation at AWC's Annual Conference. He spoke of the need for decision-makers to build resilient, sustainable cities "designed around principles of human ecology." See AWC's Growing the Green Economy project for ideas that can benefit your community both ecologically and economically.

2020 Census resources during COVID-19
The COVID-19 outbreak has disrupted the planned rollout of the 2020 Census. The Department of Commerce published a messaging toolkit for local jurisdictions to help communicate with residents about the census and COVID-19. The toolkit provides cities with social media posts, phone scripts, blog posts, and more. Also, to help cities track response rates, the U.S. Census Bureau has created a real-time response rate map. 
Current status of Basic Law Enforcement Academy Training
The campus of the Criminal Justice Training Commission (CJTC) was closed on March 16. Prior to that date and in the ensuing four weeks, no recruit or staff member has tested positive for COVID-19. The current training delivery plan will enable many recruits to complete their training within a month of their originally scheduled graduation dates. By the end of this summer, the CJTC expects to be back on schedule and able to deliver all 21 classes through July 2021. More information is available on the CJTC website.
Apply to serve on state Transportation Demand Management (TDM) Technical Committee
The TDM Technical Committee influences broad goals and targets, informs policy, and advances outcomes around public health, economic vitality, climate change, and supporting thriving communities. Applicants should have a willingness to engage with policymakers, bring a statewide perspective, attend ten committee meetings per year, and support the strategic plan and action plan. Visit the TDM Board website or request an application from Logan Bahr.
COVID-19 dashboard: Data for community decisions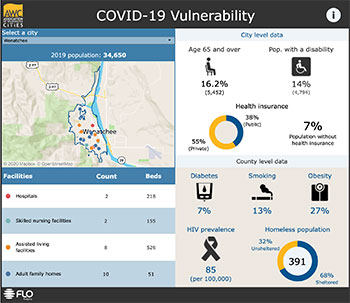 View AWC's popular new COVID-19 dashboard for key metrics to help you better understand your local vulnerable populations and the potential community impacts of COVID-19. Select your city from the drop-down menu to see data about your community's age, disability, health insurance, diabetes, smoking rate, homeless population, hospital bed count, and more.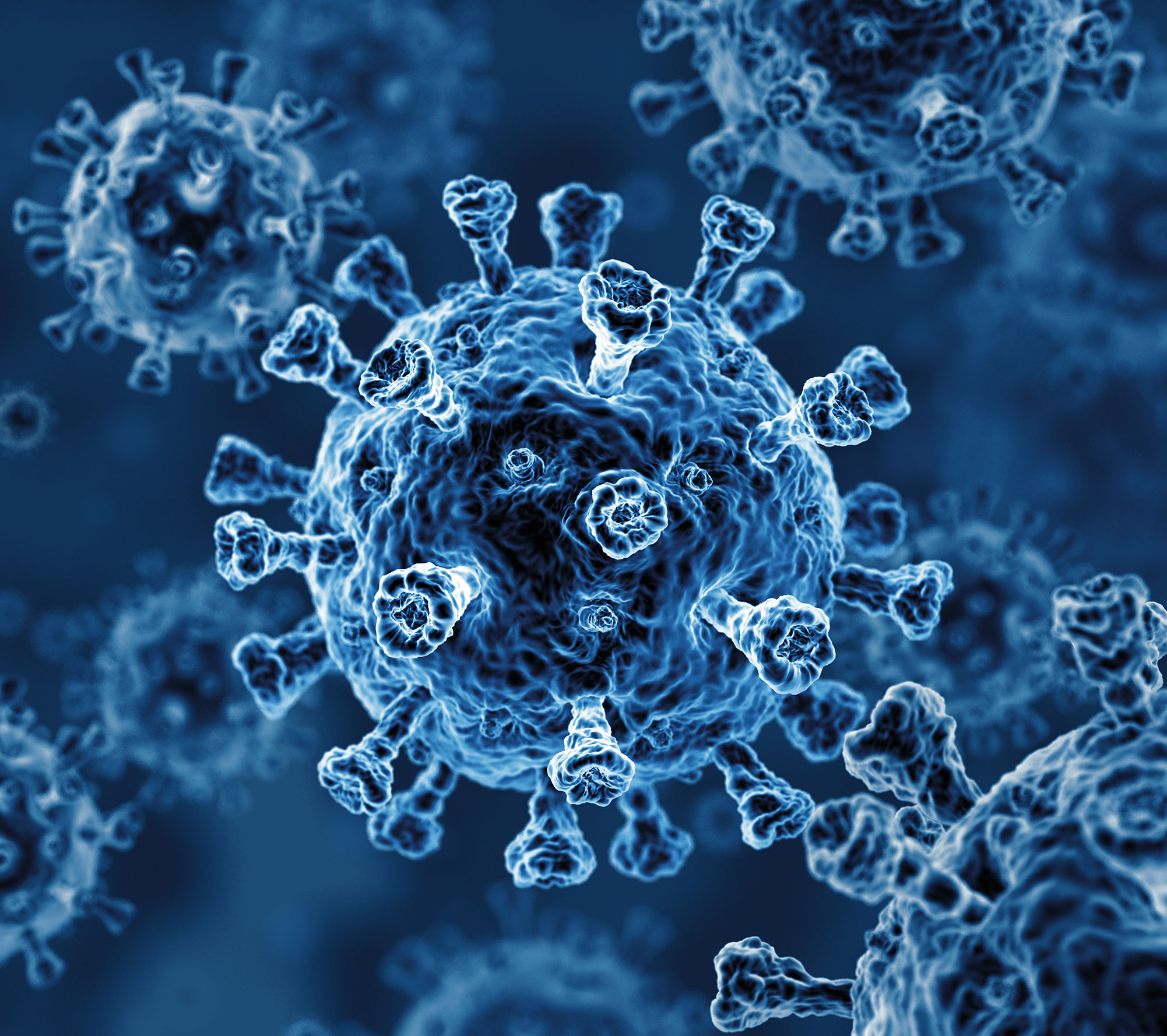 Updated COVID-19 resources
Stay informed on the latest COVID-19 resources for cities and towns. We maintain a listing of educational, local, state, and federal resources that's updated daily with new and informative materials. Cities are also encouraged to stay connected to their local health authority for resources and guidelines.


Senate approves $484 billion coronavirus funding package
On Tuesday, the U.S. Senate passed a $484 billion coronavirus funding package replenishing the Paycheck Protection Program (PPP) as well as providing funding for hospitals and testing. The bill now heads to the House for a vote. Unfortunately, the bill does not include requested funds to aid local governments in replacing lost revenues caused by the COVID-19 pandemic. We urge you to continue contacting your members of Congress and asking them to support local government. You can find more details on the funding proposal and advocacy materials here.
State – not federal – water quality standards now the law 
The Environmental Protection Agency (EPA) officially withdrew federal requirements related to human health criteria for Washington state's water quality standards, closing another chapter in the ongoing saga of what has been called "the fish consumption rule." However, the story continues as Washington Attorney General Bob Ferguson filed a lawsuit against the EPA when the agency initiated the revision to Washington's water quality standards last summer. Review the water quality standards now in effect and read this article we published in August for more information.
AWC and WSAC provide feedback to the Governor on potential opening of limited residential construction activities
Many cities provided feedback to AWC regarding a potential phased reopening of the residential construction industry last week. On Tuesday, AWC and the Washington State Association of Counties (WSAC) shared a summary of member feedback with Governor Inslee. Thank you for taking the time to provide input to inform our comments.


Need a solution to your hiring needs? Strong candidates. Great jobs. Low cost. Check out AWC JobNet today!
Featured jobs:
City of Aberdeen | Finance Director
City of Kirkland | Senior Project Engineer
City of Edgewood | Planning Manager