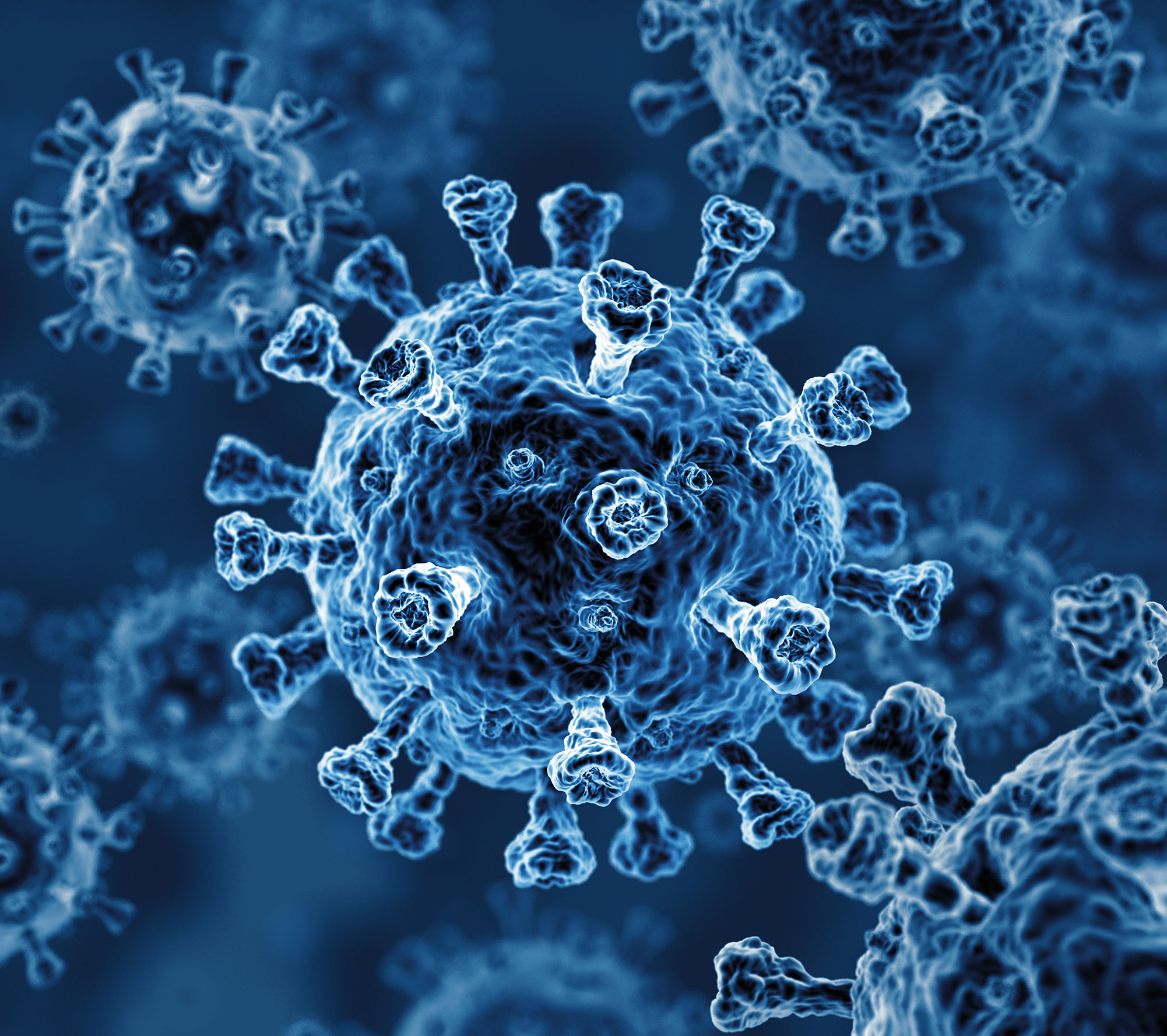 Updated COVID-19 resources
Stay informed on the latest COVID-19 resources for cities and towns. We maintain a listing of educational, local, state, and federal resources that's updated daily with new and informative materials. Cities are also encouraged to stay connected to their local health authority for resources and guidelines.
Nominating Committee reports on Board candidates, reopens recruitment for District 14
The AWC Nominating Committee met on March 31 to review application materials submitted by candidates for the open positions on the AWC Board of Directors. Read the committee's second report to see who is running. The committee also reopened recruitment for District 14. Application deadline is Sunday, April 26.
Use of public funds: Updated guidance from Attorney General
On April 6, the Attorney General's (AG) Office published a memo addressing the legality of local governments supporting small businesses and low-income individuals during a public health crisis. This newly released memo is a follow-up to the AG memo issued on March 17. The document provides short answers and deep analysis of concerns to ensure that local governments are acting within the requirements of the state constitution. 
Guidelines for enforcement of Governor's COVID-19 proclamations
Since February 29, Governor Inslee has issued numerous proclamations aimed at reducing the spread of COVID-19. Voluntary compliance is the stated goal, and most Washingtonians appear to be following the proclamations. Because there are exceptions, the Governor has issued guidelines to educate the public about the responsibilities we all bear and to provide guidance on where to report an individual or business for noncompliance. Read more in this press release from the Governor's office.
Facebook Local Alerts
Facebook is now offering Local Alerts, a free tool that allows local government, public health agency, and first responder pages to broadcast essential updates to people in their community via Facebook. The tool allows a post to be marked as a Local Alert, which sends out a notification to page followers who live in the community. If your city has a Facebook page and your page admin has not received an email with instructions on how to sign up for this service, you can complete this form. (Note: The tool is not available to elected officials or public figures, only to government organizations.)
Broadband Planning Assessment Survey
In order to determine the unserved broadband need in Washington, the Public Works Board (PWB) is seeking responses to the Statewide Broadband Planning Assessment. The survey will help the PWB plan for feasibility, pre-construction, and construction of broadband infrastructure. The survey will also help the PWB better define overall need for broadband accessibility throughout Washington.  
Governor delays effective date of updated State Building Code
Governor Inslee issued an emergency order on April 3 to delay implementation of updates to the Washington State Building Code, including incorporation of the 2018 International Building Code and the 2018 International Fire Code. The Governor's order moves the effective date from July 1, 2020, to November 1, 2020. This delay will provide more time for outreach, training, and other preparations by the State Building Code Council and others that perform work subject to the State Building Code or that provide related training. AWC heard concerns from cities about whether necessary trainings are feasible given the COVID-19 situation. 
COVID-19 Community Response and Recovery Fund for Eastern Washington
If your city is within the service area of Avista Utilities, you are invited to provide input on the allocation of resources from a COVID-19 Response and Recovery Fund sponsored by a coalition of philanthropic, government, and business partners. The fund will be used to support the work of frontline community organizations serving vulnerable populations in Eastern Washington.
Federal Reserve survey: How is COVID-19 impacting your community?
The Federal Reserve System is conducting a pulse survey to better understand the range of challenges facing under-resourced and low-income communities. It will also help the Federal Reserve understand how the crisis is impacting local governments and others who are supporting community needs. The survey should take about ten minutes to complete and is open through Friday, April 10.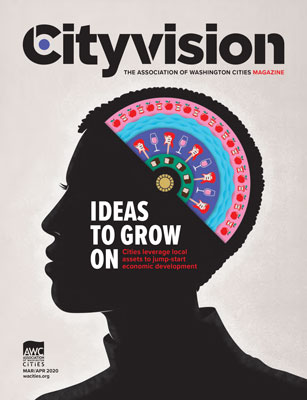 Cityvision: Ideas to grow on
Economic development will be a critical issue for cities in the aftermath of COVID-19. As AWC President Ed Stern writes in his opening letter, "In the face of uncertainty, I hope you'll be encouraged as you read what your peers across the state are doing to spur their own economies and contribute to the financial health of our state." Read more in the latest issue of Cityvision.
Welcome, newly elected officials
Congratulations to new mayors and councilmembers – you've made it through your first 100 days! It's fair to say that yours have been unlike any "first 100 days" that have gone before. In the face of unprecedented challenges, you are stepping up every day to serve and advocate for your communities. We applaud your efforts and stand behind you.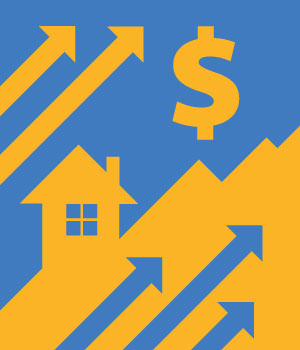 AWC Data & Resources
In the weeks and months ahead, we encourage you to explore AWC's Data & Resources page. From publications and handbooks, to eLearnings on legal topics, to research reports full of valuable data on municipal trends, you'll find a wide array of resources to inform the vital decisions you make as a local leader.


Maximize your recruiting efforts and list your seasonal positions on AWC JobNet. With an average of 14,000 views per month, AWC JobNet is the place to find great candidates. Post your job today!
Featured jobs:
City of Issaquah | Senior Engineer – Development Services
City of Kennewick | Electrician / Technician
City of Puyallup | Water Pollution Control Plant (WPCP) Manager

Governor vetoes $450 million in spending as state budget outlook rapidly changes
On April 3 the Governor vetoed several of the Legislature's approved spending provisions in response to the new economic reality due to the COVID-19 emergency. The vetoes totaled approximately $450 million in savings for the state's general fund operating budget. The Governor's veto action largely leaves city funding intact; however, there are some notable exceptions. Read about the vetoes that impact cities, some good news, what's coming next, and what you can say to your legislators.
Two housing bills vetoed, including an AWC priority
Governor Inslee also vetoed a number of policy bills with fiscal impacts due to the COVID-19 emergency. Among these, unfortunately, were two housing bills that AWC was tracking: our priority bill to fix technical errors in HB 1406, and a REET exemption on the sale of property used for affordable rental housing.
Action Alert: Contact your member of Congress about the need for federal funding
Cities need Congress to provide direct financial support to help with lost revenues and increased costs resulting from the COVID-19 health emergency. Contact your Congressmembers now and ask that the next federal relief package include direct and flexible financial support for all cities regardless of population size. Share with them the direct impacts of the COVID-19 health emergency on your city, including lost revenue and increased costs of responding to the crisis. 

As the governments closest to the people, cities bring critical value to the health of the state.



Cities drive economic health, population growth, and commercial activity in Washington. When the state invests in cities, we all benefit. These will be good reminders for your legislators as they grapple with budget constraints in a COVID-19 world. We know from the Great Recession that when faced with budget challenges, the Legislature will turn to reductions in local funding. Review our 2020 State of the Cities report to find more specific data about the benefit that cities bring to the state.
Transportation policy and budget update


April 10 | Webinar
Learn about major transportation-related issues from the 2020 session and get updates on the I-976 litigation. This webinar gives you an insider look into how the Legislature tackled the transportation budget deficit, major policies that were considered, and what the future of transportation policy looks like for our state. Online registration closes Thursday. Register now!
COVID-19 & your small city financial controls


April 15 | Webinar
Join AWC, the Washington Municipal Clerks Association, and the State Auditor's Office (SAO) for a webinar to help smaller cities navigate questions about financial controls, separation of duties, and other best practices to stay financially safe, audit-secure, and physically healthy during this challenging time. The webinar is intended for small city mayors, city managers/administrators, and clerks.
Drug & Alcohol Supervisor Training
April 16 | Webinar
U.S. Department of Transportation regulations mandate that all supervisors of CDL employees, transit or gas utility workers, or any employee who might consult on a reasonable suspicion determination receive one hour of training in drug awareness and one hour of training in alcohol abuse. Normally offered only as an in-person training, take this opportunity to train your supervisors online.
AWC trainings & events

April 10

Webinar

April 15

Webinar

April 16

Webinar
Other trainings

April 10

Webinar

April 21

Webinar

FEMA Staffing for Adequate Fire and Emergency Response grants
The Federal Emergency Management Agency (FEMA) is inviting applications for Staffing for Adequate Fire and Emergency Response (SAFER) grants. SAFER grants provide financial assistance to help fire departments increase frontline capacity through the hiring of firefighters and the recruitment and retention of volunteer firefighters. Apply by May 15.
FEMA Public Assistance Program: COVID-19 eligible emergency protective measures
Consistent with the President's national emergency declaration for the COVID- 19 pandemic, FEMA urges officials to take appropriate actions that are necessary to protect public health and safety. Here is guidance from FEMA on the types of emergency protective measures that may be eligible under FEMA's Public Assistance Program.