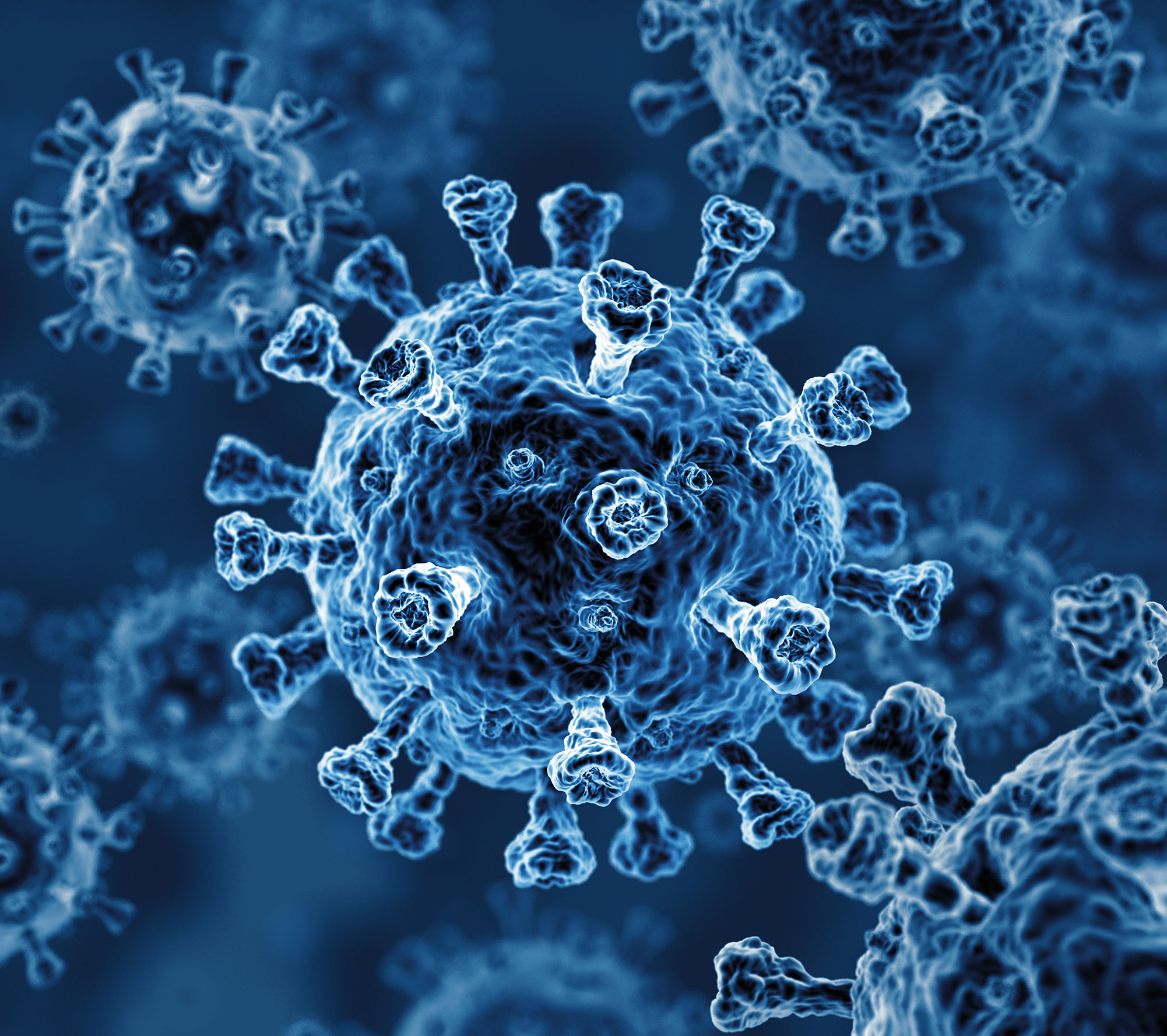 Updated COVID-19 resources
Check out our COVID-19 resources for cities and towns. We maintain a listing of educational, local, state, and federal resources that's updated daily with new and informative materials. Cities are also encouraged to stay connected to their local health authority for resources and guidelines.
Injunction on I-976 remains in place for now
The injunction on Initiative 976 (I-976) is still in place for all parties until at least April 28 following two recent court decisions. On March 30, the Supreme Court set April 28 for a decision on a motion to stay pending appeal. This means that the injunction preventing I-976 from taking effect will stay in place until April 28 or later, depending on the Supreme Court's decision on the motion to stay. More
NLC summary of CARES Act, third COVID-19 response package 
On March 27 the federal government enacted the CARES Act providing a $2 trillion emergency package intended to mitigate some of the impacts of the COVID-19 outbreak. While the package includes tens of billions of dollars for state and local governments, Seattle is the only Washington city to meet the required population criteria to directly receive federal funds. The National League of Cities prepared a full summary of the bill including a breakdown of how the federal government will distribute funds.
COVID-19 fiscal impact survey from NLC – April 3 deadline!
AWC encourages cities to respond to a special National League of Cities (NLC) and United States Conference of Mayors (USCM) survey on fiscal impacts of the pandemic on city governments. The information will be used to make the case to Congress for direct funding to all municipalities, regardless of population size. It will also be useful to AWC and all cities here at home as we make our case at the state level. The survey is short and easy to complete. Responses are due by April 3.
NLC research into COVID-19 response
A survey of 2,200 American residents shows strong support for local government and their response to the coronavirus pandemic. See the infographic and one-pager.

Watch MRSC's webinar on the fiscal implications of COVID-19
This free webinar addressed some of the financial and operational issues local governments should consider as the coronavirus outbreak worsens in Washington state, including continuity of operations, impacts to agency revenue, impacts on local economic development, and opportunities for fiscal "first aid." Download presentation materials and watch the webinar presentation.
State seeks input on Five-Year HUD Consolidated Plan and CDBG Annual Action Plan
The state Department of Commerce is seeking input on Washington state's Five-Year Consolidated Plan, relating to a variety of U.S. Department of Housing and Urban Development (HUD) funds administered by the state departments of Commerce and Health. Commerce is also seeking input on a 2019 CDBG Action Plan amendment allowing CDBG funding of targeted COVID-19 response services in rural counties. The draft documents are available online and are open for public comment through April 29. 
Resources for securing Zoom meetings 
As the world shifts to virtual meetings, Zoom video conferencing has become a popular choice for holding public meetings and webinars. However, as Zoom's popularity has grown, trolls and other troublemakers are finding new opportunities to spread graphic and disturbing content. This act known as "Zoombombing" has already impacted live streams from large corporations as well as smaller gatherings between friends. The FBI has even issued warnings and suggestions to avoid Zoombombing. To help organizations protect their public meetings, Zoom published a comprehensive guide with tips for securing meetings and locking out trolls. 

Washington cities need financing options to boost economic growth and opportunity for residents.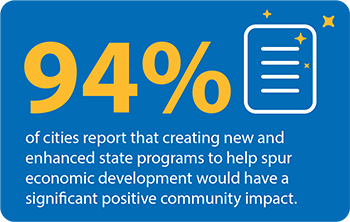 Read this chapter of 2020 State of the Cities to learn why the state's investment in infrastructure is one of the most important ways to encourage commerce and industrial development.
Welcome, newly elected officials
Congratulations to all the new mayors and councilmembers. Welcome to the city family! Through trainings, resources, and publications, AWC is here to help you develop as a municipal leader. For your first 100 days, we'll highlight some of your AWC Elected Officials Essentials here in CityVoice.
AWC Data Story Portal


Explore research and data for informed decision-making. Our featured data stories use federal, state, and local data sources to describe the issues facing Washington's cities with maps, dashboards, and applications.


Looking to fill a key position? JobNet is your hiring solution. Post your job openings on AWC JobNet!
Featured jobs:
City of Bothell | Lateral Police Captain
City of Yakima | Design Engineer
City of Ocean Shores | Lateral Firefighter/Paramedic

Census Day is here – make it count!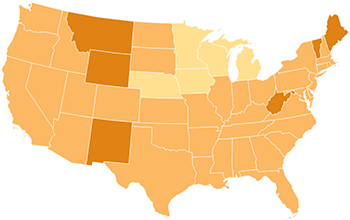 36.2% of households across the nation have responded to the 2020 Census since invitations began arriving in mailboxes March 12-20. Response rates are updated in this real-time map daily seven days a week so the public can see how well their community is doing compared to the nation and other areas.


Legislative wrap-up webinar recording


If you missed it, check out our informative recap webinar of city-related issues from the 2020 legislative session. You'll gain insight into the outcomes of our seven legislative priorities along with other key outcomes of the 2020 session.
2020 session begins on an optimistic note and ends on a downbeat
City officials and staff: Thank you for your dedication to your communities during this unprecedented COVID-19 emergency. We know you're working hard to support your residents and we are here to support you. Find COVID-19 information and resources on our website. With an expected economic downturn, the Legislature will struggle to balance the budget in 2021. Read more about how the Legislature is handling the pandemic, what to expect in the coming year, and what you can say to your legislators to avoid the type of cuts that occurred for cities during the last recession. More
In case you missed it…
Read Monday's Legislative Bulletin: 2020 Session Recap, which summarizes the legislative session. The Legislative Bulletin will now be produced monthly during the interim.
Transportation policy and budget update


April 10 | Webinar
Learn about major transportation-related issues from the 2020 session and get updates on the I-976 litigation. This webinar gives you an insider look into how the Legislature tackled the transportation budget deficit, major policies that were considered, and what the future of transportation policy looks like for our state.
Drug & Alcohol Supervisor Training
April 16 | Webinar
U.S. Department of Transportation regulations mandate that all supervisors of CDL employees, transit or gas utility workers, or any employee who might consult on a reasonable suspicion determination receive one hour of training in drug awareness and one hour of training in alcohol abuse. Normally offered only as an in-person training, take this opportunity to train your supervisors online.
AWC trainings & events

Anytime

Webinar (recorded)

April 10

Webinar

April 16

Webinar

FEMA Public Assistance Program: COVID-19 Eligible Emergency Protective Measures
Consistent with the President's national emergency declaration for the COVID- 19 pandemic, FEMA urges officials to take appropriate actions that are necessary to protect public health and safety pursuant to public health guidance and conditions and capabilities in their jurisdictions. Here is guidance from FEMA on the types of emergency protective measures that may be eligible under FEMA's Public Assistance Program.
BJA solicits Coronavirus grant applications 
The Bureau of Justice Assistance (BJA) released the Coronavirus Emergency Supplemental Funding (CESF) Program which will provide funding to help eligible states, local governments, and tribes prevent, prepare for, and respond to the coronavirus. Allowable projects and purchases include overtime, equipment, hiring, supplies (such as gloves, masks, sanitizer), training, travel expenses, and addressing the medical needs of inmates in state, local, and tribal prisons, jails, and detention centers. More information can be found on the BJA's website. 
Rail Crossing Safety Program call for projects
The Rail-Highway Crossings (Section 130) Program provides funds to eliminate hazards at railway-highway crossings. Funds can be used for any hazard elimination project, including protective devices. The program extends eligibility to include projects at grade crossings to eliminate hazards posed by blocked crossings due to idle trains. The goal of the program is to decrease fatal and serious injury crashes at railway-highway grade crossings. Applications are due May 29, 2020.