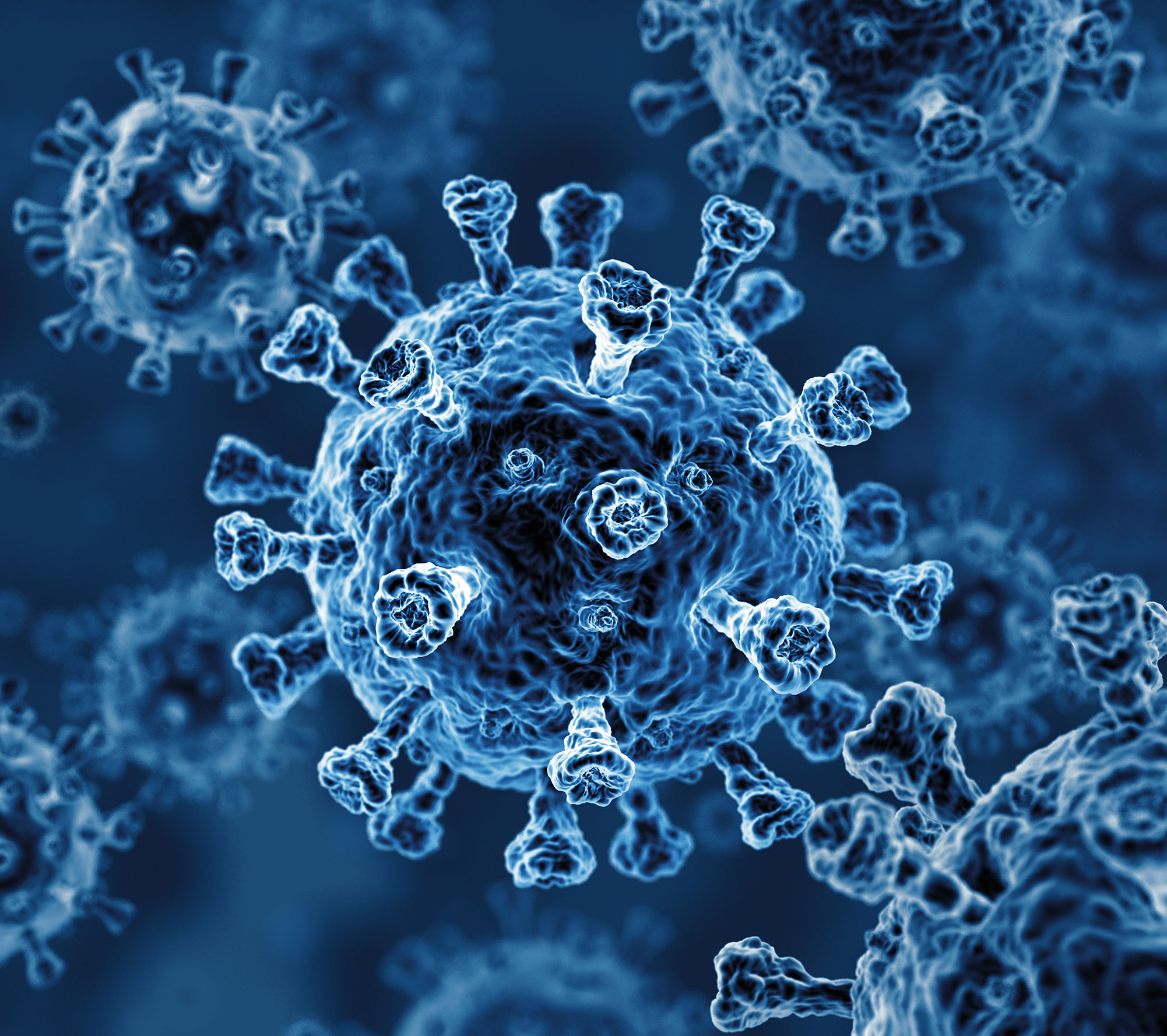 COVID-19 resources for cities and towns
To keep city officials informed of the ever-changing situation related to COVID-19, AWC continues to maintain a webpage of educational, local, state, and federal resources. AWC staff provide regular updates to the site with new and informative materials. Cities are also encouraged to stay connected to their local health authority for resources and guidelines.
Congress enacts Families First Coronavirus Response Act
Last week, Congress adopted the Families First Coronavirus Response Act (FFCRA). Part of the act provides federally mandated emergency paid sick leave and expands the existing Family and Medical Leave Act (FMLA) to provide relief to workers impacted by the COVID-19 pandemic. The FFCRA takes effect on April 2. Read more about the benefits and requirements outlined in the act.
Governor issues proclamation adjusting PRA and OPMA rules, AGO provides new guidance
On March 24, Governor Jay Inslee issued Governor's Proclamation 20-28 temporarily easing Public Records Act (PRA) and Open Public Meetings Act (OPMA) requirements. The Attorney General's Office provided a summary of the proclamation for local governments. The proclamation will remain in effect until midnight on April 23, unless extended beyond that date.

U.S. DOT mandated random drug & alcohol testing in effect
Even during the COVID-19 pandemic, the U.S. Department of Transportation (DOT) requires random drug and alcohol testing for employees with Commercial Driver's Licenses (CDL). See the AWC Drug & Alcohol Consortium's communication to members regarding U.S. DOT required random drug and alcohol testing of CDL employees.
Deadline extended for AWC's Large City Advisory Committee
AWC is recruiting city elected officials from cities of 50,000+ population to serve on the Large City Advisory Committee to provide input on the legislative priorities-setting process and help guide the Board of Directors as it sets the course for future activities and services. Deadline to apply is now March 31.
Statewide Salmon Strategy Update Survey – Deadline extended to March 30 
The deadline to complete the Statewide Salmon Strategy Update Survey has been extended to March 30. Insights and recommendations shared through the survey will directly inform the Governor's Statewide Salmon Strategy Update. Responses are welcome from all who are interested in salmon recovery in Washington state, including those with knowledge, experience, or other expertise related to salmon recovery. The survey should take about 5-10 minutes to complete. 


New 2020 Census resources available
The U.S. Census Bureau is publishing current response rates using a real-time map. The tool allows users to view response rates for the country, state, county, city, and more. As of this writing, the Town of Lamont has the highest response rate at 39%. Check out the map to see how well your jurisdiction is responding to the 2020 Census.
The state Department of Commerce has also published a messaging toolkit to help local jurisdictions communicate with residents about the 2020 Census and COVID-19. The toolkit provides cities with sample messaging, including social media posts, phone scripts, blog posts, and more. Each piece is available in several languages.
A variety of related resources are also available on AWC's 2020 Census page.

The challenge of affordable housing is too great for local budgets alone.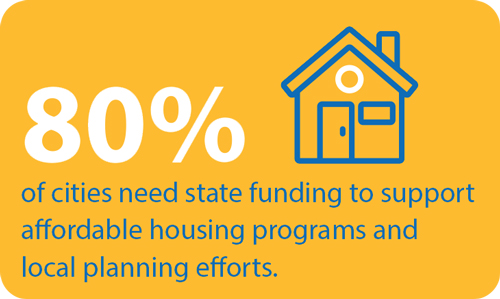 Read this chapter from 2020 State of the Cities to learn why cities need increased state resources to address the scale of the housing crisis to cause meaningful change at the local, regional, and state levels.
Welcome, newly elected officials
Congratulations to all the new mayors and councilmembers. Welcome to the city family! Through trainings, resources, and publications, AWC is here to help you develop as a municipal leader. For your first 100 days, we'll highlight some of your AWC Elected Officials Essentials here in CityVoice.
Working with the media
During the COVID-19 pandemic, city leaders may want to reach out to local reporters to draw attention to the particular challenges of their community. Here are some short, helpful videos on working with the media.


AWC Members get discounted pricing for postings on AWC JobNet! Prices vary based on membership type. Find out more on AWC JobNet today.
Featured jobs:
City of Lake Stevens | Senior Planner
City of Walla Walla | Entry-level Police Officer
City of Bellingham | Senior Building Inspector

Outcomes on 2020 City Legislative Priorities
The 2020 Legislature addressed AWC's priorities, resulting in both pros and cons for cities. Cities achieved many positive outcomes, but work remains to prepare for next session. Read the pros and cons of the 2020 legislative session.
Transportation policy and budget update


April 10 | Webinar
Learn about major transportation-related issues from the 2020 session and get updates on the I-976 litigation. This webinar gives you an insider look into how the Legislature tackled the transportation budget deficit, major policies that were considered, and what the future of transportation policy looks like for our state.
AWC trainings & events

April 10

Webinar
Supporting Main Street and local businesses through the COVID-19 pandemic
Two upcoming webinars offer information, resources, and discussions to help city leaders support and sustain local business districts through the COVID-19 crisis.
COVID-19 & Main Street: Organizational health check-up (Hosted by Main Street America)
March 31 | Webinar

Live Q&A: What now?
(Hosted by Save Your Town)
April 10 | Webinar
MRSC: Annual financial reporting (cash basis): 4-part webinar series
April 6-9 | Webinar
Learn what the new reporting requirements are for the 2019 fiscal period, how to analyze and classify your funds (including special revenues and fiduciary funds), how to determine fund balance classifications, and more. The webinar pays particular attention to new reporting requirements associated with Schedule 06 (cities/towns) and reporting other post-employment benefit (OPEB) liabilities. Registration closes April 3.
MRSC: Best practices to prevent cyber fraud


April 21 | Webinar
Learn about the latest trends in cybercrime with an emphasis on payment fraud. You'll hear from an FBI cybersecurity investigator, a national expert on vendor fraud, and the Finance Director from the City of Ellensburg on how to prevent and respond to a growing cyber threat to local governments. Registration closes April 20.

Immediate impact grants to serve people experiencing homelessness in COVID-19 pandemic
To share with your NGO partners: Together with Kaiser Permanente, the National Health Care for the Homeless Council is accepting grant applications for unrestricted funding to 501(c)(3) organizations that are meeting the health needs of people experiencing homelessness in the face of the COVID-19 pandemic. Grants will generally range from $25,000-$50,000 and will be distributed by mid-April. Applications are due by March 30.
DOJ Justice and Mental Health Collaboration Program grants
The federal Justice and Mental Health Collaboration Program (JMHCP) supports cross-system collaboration to improve public safety responses and outcomes for individuals with mental illness or co-occurring mental illness and substance abuse who come into contact with the justice system. JMHCP offers grants to help entities prepare comprehensive plans to implement collaboration programs that target qualified offenders and promote public safety and public health. Apply by May 18.
Behavioral Health Facilities Program: Round two application period is open
The 2019-2021 Legislature's capital budget appropriated $47 million for the Behavioral Health Facilities Program competitive process. The Department of Commerce is requesting applications from eligible organizations to implement behavioral health capital projects around the state. Full notice of funding availability and guidelines are available on the Department of Commerce webpage. Apply by June 16.