Lakewood receives Retro refund



Peter King, AWC CEO, presented a refund check of $51,655 last night at Lakewood's City Council meeting. Lakewood is a member of the AWC Workers' Comp Retro Program, which this year distributed $1.5 million in refunds to 115 municipalities across Washington — the largest refund in its 15-year history. Refunds are disbursed based on workers' compensation claims within each jurisdiction.
Apply now for the AWC Board of Directors
The 2020 AWC Nominating Committee is calling for applications for the even-numbered and At-Large #1 (Western) AWC Board of Director positions. Gain an overview of director responsibilities and learn who is eligible, how to apply, and all about the nomination process. Applications are due March 22.

See who made the Certificate of Municipal Leadership honor roll
Congratulations to the newest additions to AWC's Certificate of Municipal Leadership (CML) honor roll! The honor roll recognizes mayors and councilmembers who have recently achieved their core or advanced CML by completing training in four core areas. CML trainings provide city elected officials with the knowledge they need to effectively operate within the law, plan for the future, secure and manage funds, and foster community and staff relationships.
Learn why a comprehensive culvert approach makes sense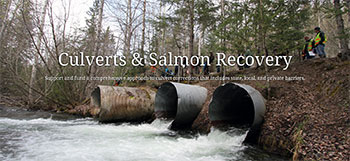 The state is under a federal injunction to fix state-owned fish-blocking culverts. But fixing only state culverts will make the state's investment incomplete at best and ineffective at worst. Why? Because there are many other culverts downstream and upstream. By only fixing a state culvert that is sandwiched between other barriers, the state's investment does not achieve the goal of fish recovery. Check out AWC's new data story to see why a comprehensive approach to culvert corrections is essential to achieving salmon recovery.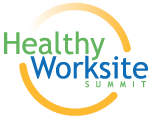 Healthy Worksite Summit
Healthy employees are happier and better able to serve their communities. Ignite the possibilities of your worksite health promotion program at AWC's Healthy Worksite Summit.
This year boasts a packed agenda including the keynote, The science of care - How to deliver a more human employee experience. Early bird deadline is February 25. Register now.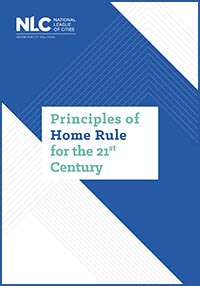 NLC releases new Principles of Home Rule report
Home rule is a longstanding legal principle that gives cities the power to decide which services we provide, the policies we implement, and the ways we solve problems locally. Much has changed about the state-local relationship since the last comprehensive proposed reform of home rule in 1953. NLC has partnered with the Local Solutions Support Center to release the first update in almost 70 years.


Cityvision: Up for the count


Faced with cultural gaps and deep-seated concerns, Washington cities encourage immigrant and marginalized residents to become first-time Census participants. Read how Bellevue and Connell are up for the count.
Welcome, newly elected officials
Congratulations to all the new mayors and councilmembers. Welcome to the city family! Through trainings, resources, and publications, AWC is here to help you develop as a municipal leader. For your first 100 days, we'll highlight some of your AWC Elected Officials Essentials here in CityVoice.
Cities 101 videos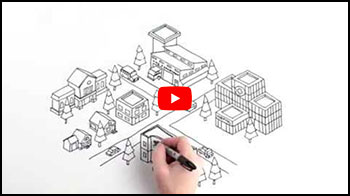 You do the important work of cities all day, but some of your community members may still ask, "What does a city do, exactly?" We created the Cities 101 video series to help answer that question! Click through to see five short videos that simply explain sewers, population growth, revenues & expenses, city streets, and property taxes. Feel free to share these videos with your community members and stakeholders to help educate them on the importance of Washington cities!

Kicking off the second half of the legislative session
The second half of session is here, but the real second act begins with the conclusion of "house of origin" floor action on February 19. A new round of committee hearings will begin on February 20 as bills are heard in the opposite house. Expect this second half to move a lot faster than the first — the next round of cutoff deadlines begins at the end of next week. Check out this week's Hot Sheet and learn more about the layout of the sheet and what our color-coded system means. More
Read these popular highlights from Monday's Legislative Bulletin:
Trial court upholds constitutionality of I-976 on all but two legal challenges. More
A bill advances to amend HB 1406 on shared revenue for affordable housing. More
Check out AWC's data story on the importance of a comprehensive approach to culvert corrections. Then forward to your legislators to voice your support. More

City budgets & finances
At the start of the year we released our 2020 State of the Cities report, which found that cities are the economic drivers of our state and play an important role in the health of Washington. But cities are struggling to meet the basic needs of their communities and are facing new challenges. Read this chapter on city budgets and finances, which explores how cities contribute to a vibrant economy but face an uncertain future, budget strains, and changing community needs. The chapter concludes that the state can help cities by changing the 1% property tax cap, protecting shared revenues, and increasing local revenue options.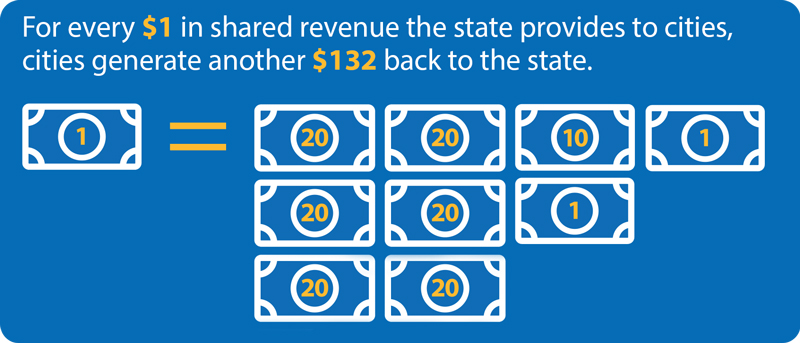 Fundamentals of municipal budget cycles


March 6 | Webinar
Learn the fundamentals of the municipal budgeting cycle and master the budgeting process! Newly elected officials often face frustrations when coming into office as the budget has already been set by predecessors. This webinar explores how to master the basics of budgeting for a newly elected official and for staff who support newly elected officials.
Legislative wrap-up


March 19 | Webinar
Join the AWC Advocacy Team for an informative recap of city-related issues from the 2020 legislative session. Get a firsthand look at the outcomes of our seven legislative priorities along with other key outcomes of the 2020 session, which is set to conclude on March 12.
Impacts of HB 1071: Protecting personal info


March 26 | Webinar
Local governments should be aware of the expansion of the state's data breach notification law. New updates take effect on March 1, expanding requirements on what type of data triggers a data breach notification and shortening the amount of time that government has to respond. This webinar explains these changes, including the expanded definition of personal information, how to identify a breach, notification requirements, and a discussion of potential issues with implementation.
AWC trainings & events

February 28

Webinar

March 6

Webinar

March 16

Buckley

March 18

Long Beach

March 18-19

Lynnwood

March 19

Webinar

March 20

Webinar

March 26

Webinar
MRSC Annual financial reporting workshops
Multiple dates in March | Multiple locations
MRSC's full-day Annual financial reporting workshop is designed for "cash basis" cities/towns, counties, and special purpose districts. The training has been developed to meet the needs of those responsible for preparing and filing the 2019 annual financial report. Workshops will be held in multiple locations throughout the month of March.
WAPELRA Spring Training
March 25 | Lacey
The WAPELRA Spring Training offers human resources and labor relations professionals an opportunity to learn and network together. This year's event provides three separate presentations by legal experts from three firms which specialize in public sector HR and labor relations.

Building Urban Residential Capacity grants
The Department of Commerce is offering grant funding to encourage production of more housing variety. The grants support actions such as development of housing action plans, municipal code changes, subarea planning, and environmental reviews. The application deadline has been extended to February 28.
Rural Communities Opioid Response Program grants
The Health Resources & Services Administration (HRSA) recently announced an $89 million grant program for rural communities responding to the opioid and substance use crisis. HRSA will provide selected organizations with $1 million to enhance substance use disorder, including opioid use disorder, service delivery through implementation of prevention, treatment, and recovery activities. Learn more about the grant program, eligibility, and upcoming information sessions. Applications are due April 24.


What are our members saying about AWC JobNet?
"I love AWC JobNet! I like that it's straightforward and easy to access. You can check it any time with no strings attached. I found my job here in Cle Elum on JobNet."
—Robin Newcomb, Treasurer, City of Cle Elum
Post your jobs today on AWC JobNet!
Featured jobs:
City of Burlington | City Administrator
City of Kennewick | Assistant Planner
City of Federal Way | Construction Inspector – Sound Transit