Welcome new AWC directors!
In January, three new members joined the AWC Board of Directors: Tacoma Deputy Mayor Keith Blocker (District 10), Seattle Councilmember Dan Strauss (District 11), and Tukwila Councilmember Kathy Hougardy (District 13). Thank you for your service! View all AWC officers and directors and learn how to run for the board.
Apply to serve on AWC's Large City Advisory Committee
AWC is recruiting city elected officials from cities 50,000+ population to serve on the Large City Advisory Committee to provide input on the legislative priorities-setting process and help guide the Board of Directors as it sets the course for future activities and services. Deadline to apply is March 22.
NLC "fly-in" and a voice for cities in D.C.


AWC President Ed Stern and CEO Peter King joined 40 colleagues and other city leaders from 18 states in Washington, D.C. last week. They were in our nation's capital for a series of meetings to promote city priorities in Congress and with the Administration. More
View 2020 State of the Cities on the web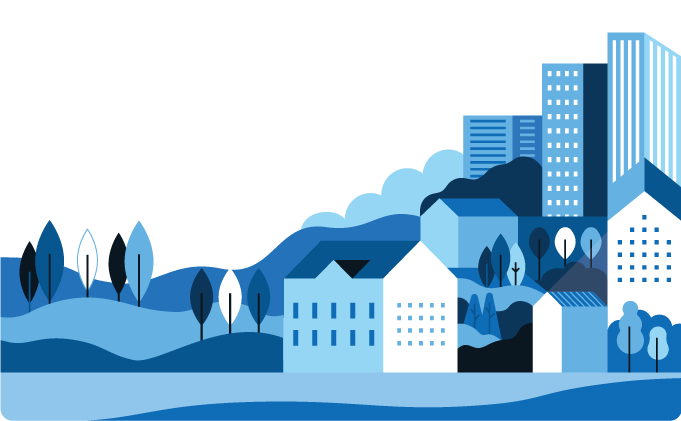 In January we released our 2020 State of the Cities report with positive reception from cities and others. As part of that continued rollout, we are excited to release the web-based version of the publication. Visit our website to view the report in a user-friendly format for phones, tablets, and browsers. You can also download and print the PDF version. Watch your city hall mailboxes soon for the hard copy report!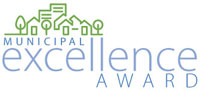 Apply to win an AWC Municipal Excellence Award!
AWC's Municipal Excellence Awards recognize innovative city projects and programs across the state. Your city could win an award and recognition from other cities throughout Washington. Simply tell us in 400 words: What makes your project or program award-winning? Find examples of past winners and entries on our website. Apply now! Deadline is March 13.
New contract for job candidate background screening announced
OMNIA Partners announced a new, competitively solicited contract with Sterling, provider of pre-employment screening and workforce monitoring. Learn more here.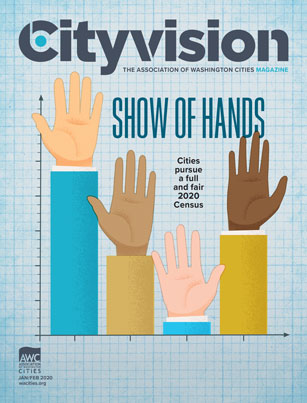 Show of hands: Cities pursue a full and fair 2020 Census
The 2020 Census impacts cities in big ways. It affects funding, determines representation, and gives municipalities the data necessary for making informed decisions. Check out the latest issue of Cityvision to learn what Washington cities are doing to ensure everyone is counted.
Welcome, newly elected officials
Congratulations to all the new mayors and councilmembers. Welcome to the city family! Through trainings, resources, and publications, AWC is here to help you develop as a municipal leader. For your first 100 days, we'll highlight some of your AWC Elected Officials Essentials here in CityVoice.

Working together – Understanding the roles & responsibilities of elected officials


Gain a better understanding of "who does what" in various forms of local government, along with an introduction to topics such as budgeting, public meetings, and government ethics. This 2018 webinar was presented by former MRSC Legal Manager Jim Doherty and AWC General Counsel Sheila Gall.


Want to know how many people have viewed your job postings on AWC JobNet? It's easy! Click here for details.
Featured jobs:
City of North Bend | City Administrator
City of Walla Walla | Building Inspector In-Training
City of Auburn | City Attorney

Grant writing workshop
March 9-10 | Spokane/Newman Lake
Spokane County Sheriff's Office and Grant Writing USA present this two-day grant writing workshop for beginning and experienced grant writers alike. AWC members are eligible for a special tuition rate. Use discount code "ASSN" to receive a $30 registration discount. 
Electrification of Transportation Systems grants 
More than $10 million in grant funding is available to expand electric vehicle charging infrastructure in Washington state through the state Department of Commerce's Electrification of Transportation Systems program. All modes of transportation qualify, with priority given for innovative solutions to known barriers to deploying and using charging infrastructure. Local governments and electric utilities are eligible to apply.
Broadband feasibility and outreach grants
The Public Works Board is offering $50,000 in grant funding to support public outreach and engagement activities for community-based efforts to bring critical broadband infrastructure to unserved areas around the state. Applications will be accepted between February 14 and March 20.

Legislative session reaches midpoint—action now moves to floor votes
We have reached the midpoint of the 60-day session and also the first two cutoff deadlines for bills to move out of committee, or die. There are always exceptions to that rule—and some bills just seem to keep coming back to life, like zombies. Learn more about the remaining legislative action, including our weekly hot sheet, why you should pay attention to AWC Action Alerts, and some other issues the Legislature is tracking closely right now, like records requests and plastic bans. More
Legislative wrap-up webinar: Register now!


March 19 | Webinar
Join the AWC Advocacy Team for an informative recap of city-related issues from the 2020 legislative session. Get a firsthand look at the outcomes of our seven legislative priorities along with other key outcomes of the 2020 session, which is set to conclude on March 12.
Learn how city priorities have fared during the 2020 session
Discover how you can make the most impact during the legislative interim
Prepare for 2021 and gain insights into our legislative priority adoption process
Read these popular highlights from Monday's Legislative Bulletin:
Housing density: Three bills this session intend to remove your ability to craft missing middle housing land use ordinances that are tailored to your community's needs. Your legislators need to hear from you to oppose state mandates of local land use decisions. Find out what the bills do, learn about two we support instead, and contact your legislators to voice your concerns. More
Multifamily Tax Exemption program expansion: AWC priority companion bills diverge in committee, but both are still alive and on the move. Unfortunately, a proposal we oppose is also still active. More
Fundamentals of municipal budget cycles


March 6 | Webinar
Learn the fundamentals of the municipal budgeting cycle and master the budgeting process! Newly elected officials often face frustrations when coming into office as the budget has already been set by predecessors. This webinar explores how to master the basics of budgeting for a newly elected official and for staff who support newly elected officials.
Register for two upcoming Small City Connectors


March 16 | Buckley
March 18 | Long Beach
Small cities are unique. The personal and close-knit nature of small communities makes them great places to live. But governing a small town isn't easy, and AWC wants to help you be your best. These connectors are your chance to get together with other small cities and learn from each other. You'll hear from AWC's CEO Peter King about the 2020 legislative session and an overview of AWC programs and services. Special guests will share tools and programs to help with cybersecurity and financial management. Small City Connector events are free for members and include a catered dinner and door prizes.
Washington State Public Employer Overtime Guide updates
March 20 | Webinar
Overtime considerations can prove most troublesome for public employers. This webinar will provide an overview of the major provisions of overtime laws and the implications for public employers in Washington. It will also present options for regulatory compliance and best practices for audits and employee communications. Registration is limited to those who solely represent the interests of management.
AWC trainings & events

February 13

Olympia

February 28

Webinar

March 6

Webinar

March 16

Buckley

March 18

Long Beach

March 18-19

Lynnwood

March 19

Webinar

March 20

Webinar
Other trainings

February 13

Webinar

Multiple dates (Feb-Mar)

Webinar

February 25

Webinar

March 3-5

Lacey

March 9-10

Spokane/Newman Lake

Multiple dates (March)

Multiple locations

Multiple dates (March/April)

Multiple locations
NLC: Legal obligations to the homeless after City of Boise v. Martin
February 25 | Webinar
City of Boise v. Martin holds that if a homeless person has no option of sleeping indoors, a local government cannot cite them for violating an ordinance disallowing sleeping outside in a public space. The ruling is now the law of the land in the Ninth Circuit. Discuss what this case means for local governments big and small, inside and outside of the Ninth Circuit, in this webinar from the State and Local Legal Center and NLC. 
MRSC: Public Records Act basics & more


Multiple dates | Multiple locations
This popular full-day workshop provides an in-depth review of the Public Records Act (PRA), starting with the PRA basics and then delving into more advanced PRA issues. MRSC attorneys join a representative from the Attorney General's Office, and guest speakers share their own real-life experiences.