$1.5 million refunded to members!
The AWC Workers' Comp Retro Program recently distributed the largest member refunds in its 15-year history. All members received a refund, with larger refunds going to members with a positive performance. Performance refunds ranged in size from $4,800 to $106,000. Many refunds were in excess of 20% of the employer L&I premiums. Thank you to AWC Retro members for making employee safety a priority and fulfilling AWC Retro's mission of Every Employee, Home Safe, Every Night.
City Action Days 2020 is a wrap!
Nearly 400 attendees representing over 115 cities converged on Olympia last week to advocate for Washington cities and network with other city officials. Whether you want to reminisce, or you've never been and wonder what it's all about, check out the photos and highlights video to see some of the best moments. Be sure to mark your calendars for CAD 2021: February 10-11 in Olympia.
Register now for Small City Connectors!
Small cities are unique. The personal and close-knit nature of small communities makes them great places to live. But governing a small town isn't easy, and AWC wants to help you be your best. These connectors are your chance to get together with other small cities and learn from each other. AWC's CEO Peter King will give an update on the 2020 legislative session and an overview of AWC programs and services. Special guests will share tools and programs to help with cybersecurity and financial management. Small City Connector events are free for members and include a catered dinner and door prizes.
Apply now for the AWC Board of Directors
The 2020 AWC Nominating Committee is calling for applications for the even-numbered and At-Large #1 (Western) AWC Board of Director positions. Gain an overview of director responsibilities and learn who can apply, how to apply, and all about the nomination process. Applications are due March 22.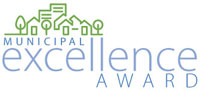 Join the Municipal Excellence judges panel
Applications are already coming in for AWC's popular Municipal Excellence Awards—now we're looking for volunteer judges to help us choose the winners! Check out our website for more details on becoming a judge. Apply by February 21.
Main Street America: Fighting back against apathy
What happens when a community is facing widespread doubt about the future of downtown, and conversations become dominated by "downtown is dying" and "this town will never be the same"? That was the situation facing a small town in Nebraska just five years ago. Read about the steps they took to change their town's outlook.


AWC's JobNet is the place for cities and towns to post job openings. Prices for AWC JobNet ad postings vary based on AWC membership. Cities get job postings for as low as $35 and Associate Members for as low as $70 when purchased as a 10-pack. Great jobs. Strong candidates. Low cost.
Featured jobs:
City of Maple Valley | City Engineer
City of East Wenatchee | Police Chief
AWC | Senior Accountant

Does your community of under 10,000 have a declared drinking water emergency?
The Department of Ecology's Water Quality Program has announced the opening of a new funding opportunity, the Clean Water State Revolving Fund Emergency Funding Program. The program will be available year-round to provide limited funding for projects meeting the definition of "environmental emergencies."
Streamflow restoration project grants
Up to $22 million in grants is now available for projects that will protect rivers and streams while providing water for rural homes in Washington. The Washington Department of Ecology is accepting applications through March 31 as part of its streamflow restoration competitive grant program.
Community policing development grants
Up to $5.6 million in federal funding is available through the Community Policing Development grant program to support projects that advance the practice of community policing in law enforcement. The program is offered through the Department of Justice's Community Oriented Policing Services (COPS) program. Applications accepted through March 31.
Law enforcement mental health and wellness grants
Up to $4.3 million in federal funding is available through the Law Enforcement Mental Health and Wellness Act grant program for projects that improve the delivery of and access to mental health and wellness services for law enforcement. The program is offered through the Department of Justice's Community Oriented Policing Services (COPS) program. Applications accepted through March 31.

Week 4 of session with cutoff deadlines looming
Now that we are in Week 4 of the session, it is time to start paying attention to those critical cutoff deadlines. A variety of bills that AWC is watching closely are subject to the February 7 policy committee cutoff. Check out the Hot Sheet for a quick reference guide to bills we are tracking. With supplemental budget proposals expected later this month, read AWC's letter to legislative budget leaders on city funding priorities. More
Read these popular highlights from Monday's Legislative Bulletin:
AWC priority bill to expand the Multifamily Tax Exemption (MFTE) program had a hearing Tuesday and has an upcoming committee vote on Friday. It needs your support. More
AWC supports a House bill and a House joint resolution permitting cities and towns to use tax increment financing (TIF) to improve designated areas within their communities. More
The chairman of the Senate Transportation Committee, Sen. Steve Hobbs (D–Lake Stevens), is holding a hearing this week on his proposal for a new transportation revenue package. More
Welcome, newly elected officials
Congratulations to all the new mayors and councilmembers. Welcome to the city family! Through trainings, resources, and publications, AWC is here to help you develop as a municipal leader. For your first 100 days, we'll highlight some of your AWC Elected Officials Essentials here in CityVoice.

2020 Census resources
Census Day is fast approaching! Counting began in remote parts of Alaska last month, and Census Day will be observed nationwide on April 1. Check out AWC's 2020 Census page for valuable information and resources to help ensure that everyone in your community is counted.
Register for Mayors Exchange


February 13 | Olympia
Taking place at AWC in Olympia during the busy legislative session, this Mayors Exchange offers the unique opportunity to connect with other city leaders and share local budget or policy issues, news, strategies, and legislative priorities. Conversation highlights include the supplemental budget proposals, the state revenue forecast, transportation, housing, and other hot topics for cities. Register now!
Introduction to the Clean Energy Transformation Act
February 28 | Webinar
The Clean Energy Transformation Act (CETA) commits Washington to an electricity supply free of greenhouse gas emissions by 2045. Many cities own and operate their own electric utilities. CETA will affect the way city-owned electric utilities produce electricity. This webinar will discuss the ways CETA impacts utilities' rate setting and financial obligations for low-income users, as well as the several deadlines municipal electric utilities must comply with to avoid large penalties.
AWC trainings & events

February 13

Olympia

February 28

Webinar

March 16

Buckley

March 18

Long Beach

March 18-19

Lynnwood
Other trainings

<

February 12

Webinar

February 13

Webinar

Multiple dates (Feb-Mar)

Webinar

February 25

Webinar

March 3-5

Lacey
MRSC: Building a foundation for fiscal oversight


February 25 | Webinar
The evolution of financial reporting requirements and auditing standards for all forms of local government requires oversight by those charged with governance. What should an elected official be looking for in the financial reports that are presented at each council or commission meeting? How can staff be sure to present the right information in the best way to help elected officials (and other staff) understand the financial picture of an agency? Find out in this webinar.