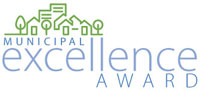 Join the Municipal Excellence judges panel
A couple of weeks ago, we opened applications for AWC's popular Municipal Excellence Awards. Now we're looking for volunteer judges to help us choose the winners. Check out our website for more details on becoming a judge.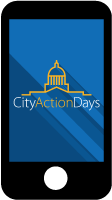 Download the AWC Advocacy 2020 app!
City Action Days information is now available through the app—find the final agenda, speaker information, shuttle schedule, and more! If you've attended one of our events in the last year, it's likely you still have the app on your phone. If not, go to your phone's app store and search for "AWC Events." Open the app and download the "AWC Advocacy 2020" event to get started. Be sure to enable notifications to get the latest news and information all session long. Visit our website to find step-by-step instructions or view the app on a desktop.
2020 federal advocacy outlook
Congress is back in session and America's cities and towns are looking at 2020 as a year of action, partnership, and progress. For local leaders and their residents, this year is about addressing critical community priorities before the legislative process slows down during the election cycle. Here are a few key things NLC anticipates for 2020.
UW's Livable City Year working with City of Sultan in first small city partnership
Students and faculty at the University of Washington (UW) are partnering with the City of Sultan on projects to improve livability and sustainability through the Livable City Year program. This marks the program's first small city partnership. The Livable City Year program is a UW initiative that links the resources and human capacity of UW students and faculty to address priority projects identified by cities and their community partners. Learn more to see if your community could benefit!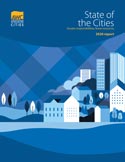 2020 State of the Cities: Greater responsibilities, fewer resources
Check out our newly released 2020 State of the Cities report that dives into data, research, and trends to examine conditions in Washington's 281 cities. One key finding: cities are taking on more responsibilities with fewer resources than ever before. Read the report and stay tuned to our media channels in the coming months, where we'll further explore the implications of the report.


Have you activated your free job postings? Connect with qualified candidates on AWC JobNet using your member discount code for free job postings. Get started today!
Featured jobs:
City of Bellingham| Parks & Recreation Director
City of Mukilteo| City Administrator
AWC| Employee Benefits Coordinator

Broadband ReConnect Program workshop
January 29-30 | SeaTac
The U.S. Department of Agriculture is hosting a two-day ReConnect Program workshop. The workshop is for those interested in applying for ReConnect Program grant funding to facilitate broadband deployment in areas of rural Washington.
Recreation and conservation grants
February 13 | Webinar
The Washington Recreation and Conservation Office (RCO) is kicking off its upcoming grant application cycle with a webinar. Get information about grant programs, deadlines, requirements, and changes for 2020. The webinar will focus on RCO grant programs with a May 1 due date: aquatic lands enhancement, boating infrastructure, land and water conservation, wildlife and recreation, and youth athletic facilities.
Federal INFRA grants for highway and freight projects
Applications are being accepted through February 25 for the Infrastructure for Rebuilding America (INFRA) grant program. The INFRA program provides federal financial assistance to highway and freight projects of national or regional significance. An estimated $906 million will be available for award. Selections are expected to be made in June 2020.
Congratulations to all the new mayors and councilmembers. Welcome to the city family! Through trainings, resources, and publications, AWC is here to help you develop as a municipal leader. For your first 100 days, we'll highlight some of your AWC Elected Officials Essentials here in CityVoice.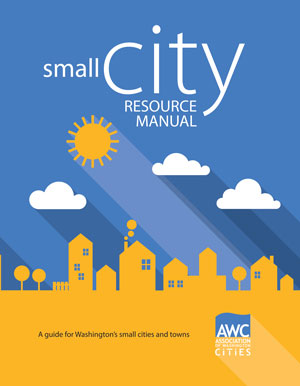 Small City Resource Manual
This popular publication was developed to make life a little easier around city hall, especially for cities of fewer than 5,000 people. Each chapter tackles a different topic and includes relevant resources you may find helpful. Explore the Small City Resource Manual for a brief overview of key topics, outlining the most important considerations.

First week of session kicks off with lots of action
The first week of the 2020 legislative session came and went with lots of action to report. Find out about the new Speaker of the House, what was included in the Governor's State of the State address, the Legislature's new efforts to comply with the Public Records Act, key legislative cutoff dates, the Legislature's remote testimony options, AWC's Advocacy 2020 app, and staying connected during session. Don't forget to register for AWC's City Action Days—we only have about 20 spots left! More
Watch this video where AWC's Carl Schroeder offers inside tips to city officials on working with legislators during session to achieve the greatest impact for cities.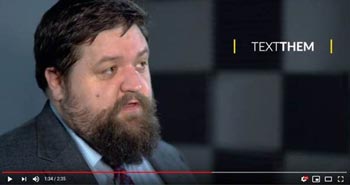 Read these popular highlights from Monday's Legislative Bulletin:
Bills propose to address climate change through the Growth Management Act. More
New bill aims to modify city election dates. More
HB 2069 threatens to preempt cities' utility lien authority. More
LOCAL Program webinar


January 24 | Webinar
The Washington State Treasurer's LOCAL Program provides Washington municipalities a cost-effective way to finance equipment and real estate projects, including property acquisition and new facility construction. Learn more about these resources through our LOCAL Program webinar.
Running great meetings with parliamentary procedure


January 28 | Olympia
As city elected officials, your active participation at council meetings is critical. Join us as we learn parliamentary procedure, with tips and insights to create great meetings. Get a solid foundation for success in your principal job: discussing and deciding the key issues for your community.
Register for Mayors Exchange


February 13 | Olympia
Taking place at AWC in Olympia during the busy legislative session, this Mayors Exchange offers the unique opportunity to connect with other city leaders and share local budget or policy issues, news, strategies, and legislative priorities. Conversation highlights include the supplemental budget proposals, the state revenue forecast, transportation, housing, and other hot topics for cities. Register now!
AWC trainings & events

January 24

Webinar

January 28

Olympia

January 28-29

Olympia

February 13

Olympia

March 18-19

Lynnwood
Other trainings

January 23

Webinar

Multiple dates

Webinar

February 4

Webinar

February 12

Webinar

February 13

Webinar

February 25

Webinar

February 27

Seattle

March 3-5

Lacey
Art of participatory leadership
March 3-5 | Lacey
Are you looking for ways to work together as a community to address complex problems such as homelessness, health, and climate change while building resilience? Check out how the City of Olympia has been using the Art of Participatory Leadership training tools to develop its response to homelessness.