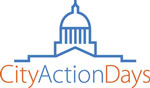 Register for City Action Days!
There's no better way to engage with legislators and state agency experts than at this AWC event on February 13-14 in Olympia. Registration is now open!
New year, new leave law: PFML premium collection begins in 2019!
January 1 marks the beginning of new requirements for employers in Washington. Find out what it means for cities.
Governor releases 2019 budget proposals
Governor Inslee's proposed budget was released last week. This proposed budget will serve as a starting point for the Legislature, which will draft their own versions during the upcoming session. Find out how the proposed budget impacts cities.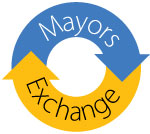 Register for Mayors Exchange
January 23 | Olympia
Join other mayors, city managers, and administrators from throughout the state for this popular event. You'll have the opportunity to connect with other city leaders in Olympia during the legislative session. Registration is now open!
Take the Ruckelshaus Road Map survey!
The purpose of this project is to articulate a vision of Washington's desired future and identify additions, revisions, or clarifications to the state's growth management framework of laws, institutions, and policies needed to reach that future. Did you miss a workshop to provide your input? Visit the Ruckelshaus web page and take the survey! Survey is open through January 31.
Listen to the CityVoice podcast: Episode 1
We're always looking for exciting new ways to deliver our content to you, so we're happy to announce our first installment of the new CityVoice podcast! Listen to this engaging 20-minute podcast featuring a conversation with AWC's Government Relations Director, Candice Bock. She dives into what you can expect for the 2019 legislative session, our city legislative priorities, and some interesting insight into how the AWC legislative team goes to bat for you. The podcast is a great way to boost your city IQ during your commute, while you get ready in the morning, or on your walk around the block. Find the CityVoice podcast on our website or wherever you listen to podcasts.
AWC on TVW's The Impact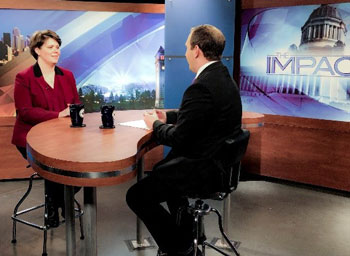 Government Relations Director Candice Bock spoke with The Impact about AWC's legislative priorities. Watch the interview.
WSAC receives City Champion Award
Congratulations to Washington State Association of Counties on receiving the City Champion Award! AWC appreciates the partnership between cities and counties in Washington, and we look forward to working together in 2019 and beyond.

A mixed review of the Governor's proposed budget
Governor Inslee's proposed budget impacts cities in the areas of law enforcement, public infrastructure, and more. Find out more in this edition of View from the Hill.

Budget & finance
WFOA announces 2019 class schedule. More
State Auditor's updates. More
Cannabis
A prefiled bill proposes further restrictions on siting locations for cannabis businesses. More
Economic development
Sixteen rural cities receive 2018 CDBG awards. More
Energy
As part of his budget roll-out, Governor Jay Inslee announced a five-part proposal on clean energy and reducing greenhouse gases. More
Environment & natural resources
Recommendations from the Orca Task Force are highlighted in the governor's proposed budget. Recommendations that impact cities include topics on culverts, wastewater, and stormwater. More
Homelessness & human services
Governor Inslee announced a plan to significantly increase the community-based behavioral health treatment system. The Governor's budget includes more than $600 million in investments in the next biennium. More
Round two of Behavioral Health Facilities grant program opens. See who the recipients were from round one! More
HR & labor relations
Labor & Industries proposing updated rules that could double overtime exemption threshold. More
Land use & planning
The Department of Commerce has released an update to the buildable lands guidelines, the first comprehensive update to the guidance since 2000. More
Public works
Prevailing wage system updates. More
Transportation
Joint Transportation Commission receives update to ongoing study on city needs. More