New minimum wage & overtime rules for 2020
Beginning January 1, the state minimum wage will go up from $12 per hour to $13.50 per hour. This increase was part of the voter-approved I-1433 that passed in 2016. Additionally, the Department of Labor & Industries (L&I) has finalized and announced updated rules and requirements around overtime pay. Read about the updates.
State revenue quarterly forecast updated
The Economic and Revenue Forecast Council (ERFC) recently updated its forecast of Washington State revenues. We expect Governor Inslee to release his proposed supplemental budget this week. The Legislature will take up the supplemental budget when the 2020 Session begins on January 13. Stay tuned to our website and email communications where we'll parse the Governor's proposed budget and send highlighted city budget impacts.
Housing Affordability Breakthrough Challenge grant program
Enterprise and Wells Fargo have teamed up to create a grant program called the Housing Affordability Breakthrough Challenge. The initiative is designed to spark innovations that transform creative housing affordability ideas into real solutions. Find out about RFP deadlines and upcoming webinars. More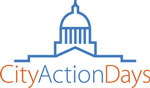 Register for City Action Days!


January 28-29 | Olympia
At just 60 days, the short 2020 legislative session won't last long. Don't miss this critical opportunity to engage legislators at City Action Days! You'll interact with 350 of your colleagues and educate statewide decision-makers about city legislative priorities. Enjoy informative sessions, networking opportunities, and a day of focused Capitol Campus meetings. Start planning now to meet with your legislators while you are in Olympia. Register now! The event begins on the afternoon of January 28 with optional early start sessions.
Learn to run great meetings using parliamentary procedure
January 28 | Olympia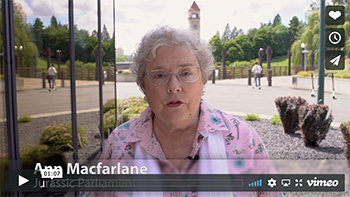 Watch this video of Ann Macfarlane discussing the ultimate purpose of a city council meeting. Then, register for her workshop taking place in tandem with City Action Days. During this fun and informative event, Macfarlane covers motions, amendments, and voting and gives her best tips on effective responses to rudeness or obstruction.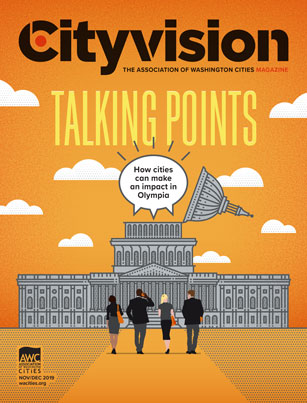 Talking points: How can cities make an impact in Olympia?
Read the recent issue of Cityvision magazine to hear stories and learn practical steps for legislative success. You'll find out how to stop treating legislative advocacy like a New Year's resolution and start building effective partnerships.
Thank you for a successful Elected Officials Essentials!
More than 300 elected officials gathered in 11 locations throughout the state on Dec. 7 to learn the most critical legal and functional responsibilities of elected office. Thanks to all the attendees, attorneys, and hosts who participated! See photos from the event and find key resources on AWC's website.

2019 is a wrap – Looking ahead to 2020
2020 is right around the corner and we've been preparing for the short legislative session running from January 13-March 12. To coincide, we are excited to release the 2020 edition of AWC's State of the Cities report, which dives into the data, issues, and trends impacting cities today. Read this month's View from the Hill to hear about our 2020 plans including AWC Statement of Policy updates, legislative elections, Governor's budget, City Action Days, and adopting your city's legislative agenda.

Budget & finance
Office of Financial Management (OFM) offers limited Census 2020 funds for cities, counties, & libraries, with tight deadlines starting today. More
State Auditor's Office (SAO) releases new guidance on and for accounting leases. More
Economic development
NLC releases new report on opportunity zones. More
CERB awards $5 million in funding for local governments. More
Energy
Clean Energy Transformation Act Phase 1 proposed rules move forward. More
Environment & natural resources
Recycling Development Center launches and a new recycling and organics collection report is released. More
Federal
National League of Cities announces 2020 advocacy agenda. More
Homelessness & human services
Commerce awards $1.7 million to help homeless students and families. Programs in Bellingham, Seattle, Tacoma, Vancouver, and Yakima received funding. More
HR & labor relations
DRS receives large records request for employee information. More
Paid Family & Medical Leave benefits available January 1. More
Land use & planning
Washington Supreme Court overturns years of takings law precedent. More
Public works
Grant program to address local culverts accepting proposals. More
Public Works Board awards feasibility grants for broadband. More
Transportation
State's Road Usage Charge recommendations move forward. More
New safe passing distance law for bicycles and other vulnerable road users starts January 1. More