AWC is collecting information on city adoption of the model license threshold
As the January 2019 deadline approaches for all business license cities to adopt model threshold business license changes, AWC is collecting information for our report to the Legislature. Find out what you need to know and read our white paper.
Senate Republicans propose behavioral health package
We would appreciate any feedback cities have on the merits of these proposals.
Comment on stormwater permits and manual
There are just a few weeks left to comment on proposed changes to stormwater general permits and manual. Comments are due Nov. 14. We encourage you to attend one of the remaining workshops or webinars to understand what these proposed changes will mean in your jurisdiction.

Keep sending us your legislative agendas
In CityVoice, we've been encouraging you to develop and adopt your city's legislative agenda, and send it to us. Keep them coming, and we'll continue to feature them on our website. Already adopted and shared your legislative agenda? Consider working with your local media to cover highlights and get it out to the public.
Cities 101 videos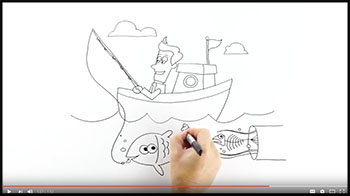 You do the important work of cities all day, but some of your community members may still ask, "what does a city do, exactly?" We created the Cities 101 video series to help answer that question! Click through to see five short videos that simply explain sewers, population growth, revenues & expenses, city streets, and property taxes. Feel free to share these videos with your community members and stakeholders to help educate them on the importance of Washington cities!

AWC fights for local decision-making in new amicus brief
AWC recently filed a joint amicus brief in the suit challenging Seattle's imposition of an income tax. Our decision to participate in the amicus brief is about protecting cities' local decision-making ability, including the broad taxing authority granted to city councils. Find out what's in it, and read our core beliefs that illustrate how AWC fights on behalf of cities to preserve local decision-making for the government closest to the people. More

Budget & finance
B&O tax apportionment workgroup report completed. More
Spots available at SAO BARS Roundtable events. More
Economic development
Bothell and AWC advocate for new economic development tools to legislators. More
Environment & natural resources
Streamflow restoration grant application closes October 31. Up to $20 million in grant funding is available statewide. More
If your city has ash trees in your parks or streetscapes, actions by the USDA could affect their survival. More
HR & labor relations
The Department of Labor and Industries (L&I) is seeking feedback on proposed pre-draft rules related to executive, administrative, and professional (EAP) worker overtime exemptions. More
Land use & planning
Commerce has announced two of seven civilian-military compatibility program workshops. More
Open government
The Joint Legislative Task Force on Public Records convened its second work session on October 9 where experts presented on the value of open government. More
Pensions
Select Committee on Pension Policy discusses potential Plan 1 COLA in 2019. More
Public safety & criminal justice
Statewide inventory of untested sexual assault kits is complete. The next phase of the AGO's grant-funded initiative is to get the backlog tested and use the results to solve cold cases. More
Feeling overwhelmed by cybersecurity? Check these resources. More
Transportation
WSDOT sponsoring fourth annual Innovations and Partnerships conference. More