State provides additional CARES Act CRF allocations
Gov. Inslee announced an additional $126 million in Coronavirus Relief Fund (CRF) allocations for cities and counties that did not receive direct funding from the federal government under the CARES Act. The deadline to use funds is also extended to November 30. More
Feds impose eviction moratorium
The CDC has ordered a temporary moratorium on residential evictions through the end of the year. The moratorium prohibits landlords from evicting qualifying residential tenants for nonpayment of rent or other related payments. More
AWC offers central contact list for Eastern WA city leaders
AWC is mindful of the devastating impact wildfires are having across the state. To help facilitate communication among city leaders responding to fires in Eastern Washington, AWC has created a central contact list of city officials. More

Use a mapping tool to prioritize emergency rental assistance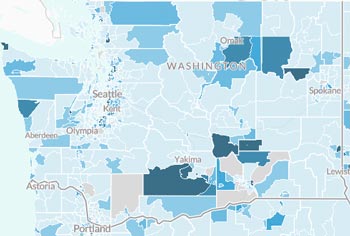 Local decision-makers who want to prioritize an equitable COVID-19 response can use this new tool from the Urban Institute to target areas where resources for residents and nonprofit organizations will have the greatest impact on reducing housing instability and homelessness.
Search by county and zoom in on your city's census tracts to see which neighborhoods should be prioritized for emergency rental assistance; or
Download the data and technical appendix for more information about each census tract's housing instability risk and the indicators used to build the index.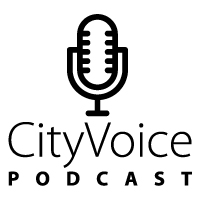 Six mayors share how CARES CRF funds have helped their communities
The CARES Act Coronavirus Relief Fund (CRF) brought much-needed relief to states, counties, and cities nationwide. However, with the funds restricted to covering only unbudgeted, COVID-related expenses, Washington cities are challenged with determining where best to use CRF funds. AWC recently held webinars with mayors from six cities to share how their cities are using the funds including relief for residents, support for local districts, and help for small businesses. Listen to our most recent podcast or check out the full webinars on the AWC eLearning page.

Fall brings focus on cities' 2021 legislative priorities
AWC's focus has shifted to city legislative priorities for the 2021 session, yet questions remain about how the Legislature will conduct the session starting on January 11. Our own Legislative Priorities Committee met online over the summer and recently wrapped up its work to recommend a set of 2021 legislative priorities for the AWC Board's consideration on October 2. Finally, learn about new federal CARES Act funds for cities and adopting your city's 2021 legislative agenda. More

Budget & finance
Quarterly State Economic Review now available. More
Treasury issues conflicting guidance for CARES Act CRF funds. More
Environment & natural resources
Public comment period for oil transport rulemaking now open. More
General government
Secretary of State issues emergency rule increasing 2020 general election costs. More
HR & labor relations
ESD rejects AWC's call to repeal new PFML rule. More
IRS issues guidance on Social Security tax deferral. More
PERC launches the Negotiation Project. More
Open government
JLARC extends public records reporting deadline. More
OPMA & PRA emergency proclamation extended to October 1. More
Public safety & criminal justice
Proposed court rules change presence of a defendant requirements. More
Public works
Access to broadband has become increasingly important during the COVID-19 pandemic. More
Transportation
Joint Transportation Committee hosts Statewide Transportation Needs Assessment Advisory Panel. More