B&O tax apportionment workgroup needs feedback from B&O cities
We are seeking B&O tax city input on proposed task force recommendations as the deadline to report to the Legislature nears. More
Cities successfully report public record data under new mandate
Thanks to your tremendous work, 94 percent of Washington's cities and towns submitted their public records data or indicated that their city did not meet the reporting threshold to JLARC. Overall public agency compliance for the new mandate was 34 percent. Find out how other local governments did. More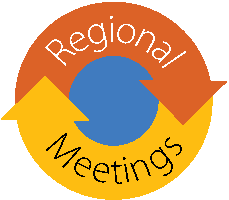 Meet you at an AWC Regional Meeting


Meet with AWC leadership at your local Regional Meeting. You will get a first look at our Board-adopted legislative priorities, and hear the latest in other legislative and programmatic information. You'll have the chance to share dinner with other city officials in your region as you discuss local issues and prepare for the 2019 legislative session. Your input helps guide our legislative activity in 2019.
Register for the Autonomous Vehicle Policy Conference
September 19 | Mercer Island
Autonomous Vehicle (AV) technology brings the potential to positively affect transportation systems while simultaneously making great progress providing greater access to opportunity. This conference will bring together local and regional governments and stakeholders to address policy issues around the advent of AV technology. Register here
Measuring diversity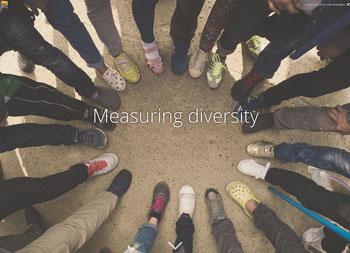 How diverse is your city? How about your neighborhood? Use this map and dashboard to find out.

Welcome to View from the Hill!
We are excited to announce that we're changing things up just a bit with this new column titled View from the Hill, where you'll get the latest info, insights, and insider scoop on Capitol Hill. In this issue, read the five city legislative priority recommendations that committee members voted for on Friday. More

Budget & finance
The deadlines for cities with business licenses to adopt a mandatory model threshold for general business licenses are fast approaching. Check out the recording of AWC's webinar – Preparing to streamline your business license. More
I-1634 taxation of groceries has qualified for the November 2018 ballot. More
Energy
Net metering updates. More
Grid modernization bidders' conference. More
Environment & natural resources
New rulemaking and guidance under the Streamflow Restoration Act (ESSB 6091). More
Federal
The City of Bellevue passed a resolution urging Congress to honor Chinese-American World War II veterans. More
HR & labor relations
Paid family and medical leave is coming to Washington – is your city ready? More
Pensions
Additional city corrections employees now eligible for PSERS. More
Employee retirement contribution rates to increase. More
Public safety & criminal justice
Settlement reached in Trueblood case. More
Reports submitted to the Legislature on domestic violence reforms. More
Public works
Public Works Board approves $5.4 million in loans. More
Public Works Board is accepting applications for pre-construction loans. More
USDA public works funding for rural communities. More
Transportation
Autonomous Vehicle Work Group convenes. AWC sits on two subcommittees. More