Governor extends eviction moratorium
Governor Inslee announced the extension of the eviction moratorium through October 15 as COVID-19 continues to impact the finances of Washingtonians. The extension makes modifications to the moratorium proclamation, including the creation of a workgroup to evaluate future extensions and rent increases. More
Commerce issues additional guidance for CARES CRF reimbursements
To ensure timely reimbursements to cities using CARES Coronavirus Relief Funds (CRF), the Department of Commerce issued new detailed guidance on how to properly submit invoices. More
Access to broadband has become increasingly important during the COVID-19 pandemic
Access to affordable, high-speed internet is an increasingly important issue facing local government. Read this article to learn a few ways you can be more involved with broadband policy. More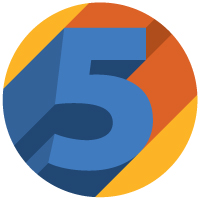 Read five takeaways from the Governor's briefing with city and county leaders
In case you missed it, read these five quick takeaways from a recent briefing call that AWC hosted with Governor Inslee, Secretary of Health Wiesman, State Health Officer Dr. Lofy, and city and county leaders from around the state. Secretary Wiesman and representatives from the Institute for Disease Modeling (IDM) provided an overview of our state's data on COVID-19 cases, testing, hospitalizations, and infection rates.

Familiarize yourself with PDC guidelines for election season
Now that the August 4 primary is over, the general election season has kicked off with a number of state and local elections on the ballot. Elected officials and city staff should understand Public Disclosure Commission (PDC) restrictions on the use of public facilities and guidelines for elections before participating in any election activities. AWC's summary of PDC guidelines is a good place to start.
Update from your AWC government relations director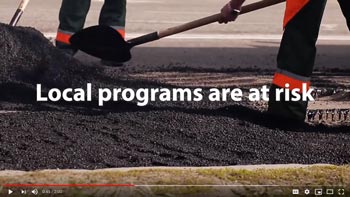 Catch this video from Candice Bock with an update on where the state's budget stands along with some key messages to share with your legislators during this difficult year. Striking up a conversation with your legislators and sharing candidly about your city's challenges will be vital to protecting city needs when the state makes its own tough budget decisions.
Six takeaways from the CARES Act update from Commerce and the Auditor's Office
AWC recently hosted a webinar with representatives from the Department of Commerce, the State Auditor's Office (SAO), and three local mayors. Mayors shared how their cities are using CARES Act funds to support their communities, while Commerce and the SAO provided guidance and tips on how to properly use and track the use of CARES Act funds. Check out these six quick takeaways from the presentation, then watch the full recording if you missed it!

Primaries, federal action, & 2021 prep – Things aren't slowing down in August!
Learn how the recent primary shed light on what's in store for the 2021 legislative session. Plus, read what you need to know about remaining federal CARES Act funding for cities and Commerce's guidance for submitting reimbursements. You'll also learn about our engagement in a national campaign to access direct, flexible funding in the next potential federal stimulus package. Finally, find out what our Legislative Priorities Committee has been up to. Check out this edition of View from the Hill.

Affordable housing
Housing Trust Fund announces new grant opportunities. More
Budget & finance
Curious how to determine payroll factor percentage for Q2 2020 city B&O taxes? Read this guidance under Stay-at-Home orders. More
Remember to report 2019 lodging tax information to JLARC before September 1. More
General government
2020 Census to end one month early. More
Land use & planning
New low impact development guide. More
Open government
OPMA & PRA emergency proclamation update. More
New public records exemptions for visitor and employee logs. More
Public records reporting deadline September 1. More
Pensions
Pension Funding Council recommends lower pension rates. More
Public works
L&I's Prevailing Wage Program recently published updated wage rates. More
Transportation
Joint Transportation Committee releases Statewide Transportation Needs Assessment. More