Special message from the AWC CEO
It is with mixed emotions that we say goodbye to one Government Relations Director, and welcome another. Read the CEO's message announcing the new director starting on June 27. More
U.S. Supreme Court deadlock on culverts case: Ninth Circuit decision remains the law
The long-running culverts court case recently took a challenging turn for cities. The culverts case addresses the state's obligations under a tribal treaty to address fish-blocking culverts. Read our rundown about how the Supreme Court's decision impacts cities, what we've been working on, and what to expect going forward. More
All cities must report on public records to JLARC by July 1
Each local government with at least $100,000 in staff and legal costs associated with fulfilling public records requests in the preceding fiscal year is required to report various public records metrics. Whether they meet the threshold or not, local governments must report to the Joint Legislative Audit and Review Committee (JLARC). If your city has not yet reported data for 2017, please ensure that a report is submitted by July. More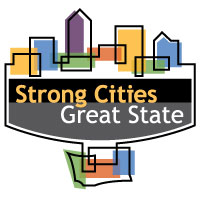 Attend the Annual Conference advocacy general session!
Strong Cities, Great State: We can't rest on our laurels
June 28 | Yakima
The last few legislative sessions were busy and impactful for cities, with the state emerging from the great recession while dealing with the McCleary education funding crisis. Over that same time period, cities saw proposals around a transportation package, public records, shared revenues, the Public Works Trust Fund, marijuana revenue sharing, homelessness response, and much more. Join this conference general session that explores the new opportunities and challenges that lie ahead. Register for conference to attend!
Practical tips for employers post-Janus v. AFSCME
July 18 | Webinar
The U.S. Supreme Court decision in Janus v. AFSCME could mean significant changes to how public sector unions operate. Expected this summer, the court will decide whether agency fees (a significant source of revenue for unions) are unconstitutional. This webinar is an overview of the decision and explores how it will impact unions and employers. More

AWC's legislative priorities process underway
These are dynamic times in our Washington, as well as the other one. Learn how AWC is working on several fronts to identify what leaders can and should do to help our 281 cities thrive. Plus, see who's on our Legislative Priorities Committee, discover which candidates have filled out our questionnaire on city issues, and read my heartfelt thanks as I bid farewell in my final Legislative Bulletin as director. More

Cannabis
U.S. attorneys speaking out on lack of enforcement for illegal cannabis markets in Oregon and Washington. More
Economic development
AWC participated in the annual Pacific Northwest Regional Economics Conference (PNREC) in Tacoma. More
Environment & natural resources
Update on Ecology's Nutrient Forum. Your treatment facility could be impacted by this project if it discharges to the Salish Sea or Puget Sound. More
New draft guidance for riparian ecosystems may present some concerns. We could use your feedback before we submit comments to the agency! More
Homelessness & human services
Join state officials to discuss Trueblood proposed agreement. More
HR & labor relations
Washington's Equal Pay Opportunity Act took effect on June 7. The law requires employers to provide equal pay and career advancement opportunities to employees. More
Public safety & criminal justice
State Supreme Court will hear I-940 case. An expedited decision is expected. More
Public works
Learn about the Drinking Water State Revolving Fund intended use plan. More
Transportation
Workgroup convenes to review expanding the Don't Drip & Drive Program statewide. AWC is a member and we would love to hear from you on your experience with the program. More