Newly passed affordable housing bills require city action on tight timelines
Two major housing-related bills that passed the 2019 Legislature promise significant benefits, but only if your city acts within strict timelines. Cities must pass a resolution of intent by January 31, 2020 and adopt a tax ordinance by July 27, 2020 to take advantage of new tax credits. In addition, new funding is available for cities that take eligible housing actions by April 1, 2021. More
Paid Family and Medical Leave premium remittance and reporting begins July 1
Beginning January 1 of this year, employers in Washington began collecting premiums and tracking data on employees in accordance with the new Paid Family and Medical Leave (PFML) law. Between July 1 and July 31, 2019, employers are required to report and remit premiums for quarters one and two to the Employment Security Department. More
JLARC public records reporting now open
The Joint Legislative Audit and Review Committee (JLARC) reporting system is now open for 2018 public records reporting. In 2017, the Legislature passed ESHB 1594 which directed certain state agencies and local governments to report annually on performance metrics related to public records retention, management, and disclosure. The deadline for agencies to report 2018 metrics is August 1, 2019. More

Save the Date! Innovations and Partnerships in Transportation Conference in November
The Washington State Department of Transportation (WSDOT) will host its annual Innovations and Partnerships in Transportation Conference on November 21, 2019 at the Greater Tacoma Convention Center. This conference will be of interest to project managers, planners, policymakers, advocates, researchers, and other transportation stakeholders. Registration opens later this summer. More
Attend the 2019 Housing Forum, July 8 in Bellevue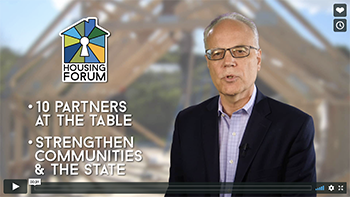 AWC is partnering with the Association of Washington Business, the Building Industry Association of Washington, Washington State Association of Counties, and other housing industry stakeholders to coordinate this important discussion on the emerging issue of housing availability and affordability across Washington. More
Watch our 2019 session recap webinar
If you are looking for more about the session that just ended, check out AWC's webinar recorded on May 29, and learn what happened during the 2019 session. We also begin the look ahead to 2020. May 29 session recap webinar.
Free June 19 webinar on new public records bills
Join a free MRSC webinar on public records bills passed during the 2019 legislative session. The webinar is presented in partnership with the Washington Association of Public Records Officers (WAPRO) and meets WAPRO certification requirements. Date and time: June 19, 2019, 10:30 am – 12 pm.

Celebrating our 2019 City Champions and kicking off 2020
For the past six years, AWC has recognized individuals who go above and beyond for cities during the legislative session. This year we are celebrating four legislators as City Champions and 5 city officials as Advocacy All-Stars. Without the commitment and dedication shown by these city supporters, some of our most important accomplishments would not have materialized. More

Budget & finance
Updates to B&O tax model ordinance required by end of year. More
DOR guidance on changes to nonresident sales tax exemption. More
New resource to identify project grant and loan funding. More
State B&O tax surcharge implementation. More
Environment & natural resources
Rulemaking announced for railroad oil spill planning. More
Ecology launches statewide recycling education campaign – Recycle Right. More
General government
AG consent and consultation policy with tribal governments – work session June 25. More
Statewide initiatives and referenda update. More
HR & labor relations
L&I proposes new overtime rule. More
I-1000 to take effect July 28 – no mandates for local government. More
HB 1087 establishes new, long-term care insurance program funded by employee premiums. More
Land use & planning
Governor's Smart Communities Award Winners announced. More
Pensions
DRS announces new employer pension contribution rates. More
Public safety & criminal justice
New law enforcement training rule adopted. More
"Keep Washington Working" bill signed into law; amends policy for when law enforcement can provide information to federal immigration authorities. More
Transportation
National League of Cities releases Micromobility Guide. More