Supreme Court upholds I-976 injunction through appeal
On April 29, the Washington State Supreme Court granted a motion to stay the injunction on I-976 pending appeal. This means that the injunction preventing I-976 from taking effect will stay in place until the Supreme Court decides the constitutionality of I-976. More
State CARES funds to be shared with Washington cities
Governor Inslee announced the state would award $300 million of its CARES funding to local governments that did not receive direct distributions under the CARES Act. More
Comments due May 6 for Paid Family & Medical Leave proposed rule changes
New proposed rules for the state's Paid Family & Medical Leave (PFML) program could increase medical benefit costs for cities. More
Advocating for your city from home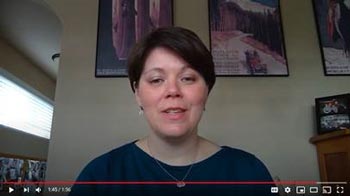 It's important to advocate for your city, even when you're staying at home. In this video, Candice Bock offers tips and resources.
OPMA & PRA during COVID-19 webinar recording
Be sure to check out this informative webinar from AWC with speakers from MRSC and the Attorney General's Office discussing important aspects of following OPMA and PRA guidelines during the COVID-19 pandemic. You will learn about temporary rules, explore modern methods of communicating with the public, and hear questions from other cities.

Learn how to perform a housing needs assessment
In March, MRSC and the Department of Commerce hosted a webinar on how to perform a housing needs assessment for your community. The recorded webinar covers how to scope your housing needs assessment by looking at common sources of unaffordability, common sources of housing data, ideas for presenting housing data, and performing a gap analysis to see what you can learn from the data. The webinar slides are also available for viewing.
Complete required JLARC impact fee survey
In 2015, the Legislature directed the Joint Legislative and Audit Review Committee (JLARC) to perform a review of impact fee deferral programs in all counties, cities, and towns. This review is conducted via a mandatory survey. All cities who plan under the Growth Management Act are required to fill out the survey found on the JLARC website. The survey questions can be reviewed in advance of completing the survey online.

COVID-19 may result in special session – Talk to your legislators now
Throughout this emergency we all must continue to advocate for cities' needs. The impacts of COVID-19 on state and local budgets may result in a special legislative session. In preparation, AWC has adopted Special Session Legislative Priorities. Now is the time to reach out to legislators with key messages about what cities are doing and how we are all in this together. More

Budget & finance
Budget and finance bills going into effect soon. More
Lodging tax expenditure reporting deadline extended. More
State Auditor's Office financial reporting deadline could be extended. More
Environment & natural resources
U.S. Supreme Court rules that Clean Water Act covers discharges to groundwater. More
Recently released recycling reports highlight producer's role. More
General government
2020 Census moves forward despite COVID-19. More
Homelessness & human services
Reminder: New standards for faith organization hosting of homeless take effect June 11. More
Open government
JLARC extends 2019 public records reporting deadline to September. More
Pensions
PERS 1 one-time benefit increase takes effect July 1. More
Public safety & criminal justice
Current status of Basic Law Enforcement Academy training. More