Budget highlights sheet
Check our budget highlight sheet for a comparison of key differences between the House and Senate budgets. More
Public works bid limit bill amendments impact small works roster
A bill impacting city public works project bid limits was recently amended by the House Local Government Committee. AWC is interested in hearing from cities and towns that use the small works roster about the anticipated impacts of this bill's amendments. Learn what they are. More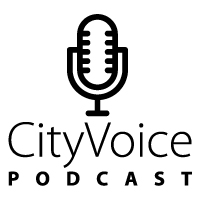 Listen to our budget podcast
This week, AWC's Candice Bock and Sheila Gall discuss and compare the proposed House and Senate budgets. Find out more about the budget process, how it affects Washington cities, and what you can still do.
Watch AWC testimony on economic development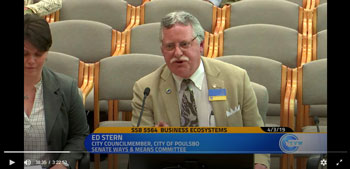 Last week AWC Vice President and Poulsbo Councilmember Ed Stern testified alongside AWC Government Relations Director Candice Bock in favor of SB 5564. This AWC priority bill allows local governments to compete for state sales tax credits to finance infrastructure improvements that spur private investments. Watch the video.
Check out this video urging congress to stop FCC from defunding public access channels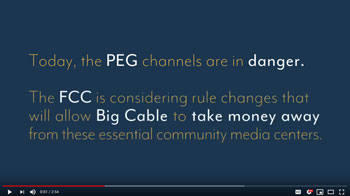 Public access provides local content in communities that aren't served by the broadcast industry and ensures diversity of opinion. Watch this video to learn more.

The home stretch – three weeks left to make an impact
There are just three short weeks left in the 2019 session. This week, most committee action will wrap up with the final fiscal committee cutoff deadline on April 9. After that the focus moves to final floor action. Find out the status of the budgets, learn about two concerns for cities, and get links to a host of helpful materials including our budget comparison matrix, budget highlights sheet, this week's bill tracking hot sheet, and more.

Affordable housing
Lone condo liability reform bill retains key elements after passing House. More
Tiny house communities bill amended to allow student builders. More
Budget & finance
Hearing on new tax bills for Senate operating budget. More
B&O apportionment bill in Senate Rules Committee. More
Transparency of local utility taxes bill in House Rules Committee. More
Annual B&O tax filing deadline bill awaiting further action in Senate Rules Committee. More
Cannabis
Marijuana convictions vacations bill amended in the House. More
Environment & natural resources
Ecology requests timely changes to drought response. More
Status of recycling and plastics reduction bills. More
General government
Wrongful death bill advances. More
HR & labor relations
First-responder occupational disease bill passes committee. More
Open government
Save the date: Public Records Act University. More
Pensions
House PERS 1 COLA bill moves out of fiscal committee. More
Public safety & criminal justice
Bill to increase local option tax to fund 911 services. More
Public works
State Treasurer introduces new online directory of state grant and loan programs. More
Telecommunications
Broadband bills divert PWTF dollars. More
Transportation
Transportation budgets pass both chambers, head to negotiations. More