Cities' economic development bill needs your help
AWC is calling on all city leaders to contact your Senators now and ask them to hold a public hearing on SB 5564. This AWC priority bill allows local governments to compete for state sales tax credits to finance infrastructure improvements that spur private investments. The bill is currently held in the Senate Ways & Means Committee. More
Proposed state budgets for 2019-21 released
It's the moment we've been waiting for. Three important biennial budgets (operating, transportation, and capital) were released in the House today. Stay tuned to your email inbox Tuesday for correspondence from us in the form of an AWC Budget Alert. Check today's View from the Hill below for more information on what we expect.

House releases proposed budgets this week
Read about the proposed budgets, along with information on the Economic and Revenue Forecast Council's positive revenue forecast that set the final stage for the budget proposals. We also break down the state's budget problem, our timeline for communicating what's in the budget, what's included in our budget priorities, and this week's bill tracking hot sheet. More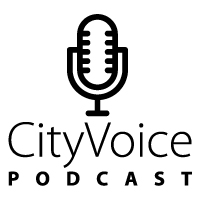 CityVoice Podcast 7: Affordable housing update
This week we interview AWC's Carl Schroeder about what's going on with affordable housing in the latter half of the legislative session. You'll hear about a group of bills that AWC has been tracking, along with Carl's open take on what tools cities are looking for to increase their affordable housing stock.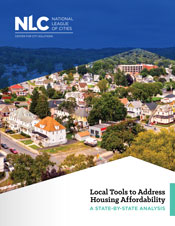 Check out NLC's state-by-state analysis of housing affordability tools
Build your knowledge of affordable housing challenges and solutions across the nation with a recently released report by the National League of Cities (NLC). Local Tools to Address Housing Affordability examines how cities and states can work together and develop tools to impact housing affordability. More

Affordable housing
Grandfathering ADU bill will be heard in the House. More
Budget & finance
Property tax cap bill introduced but not yet heard. More
Annual B&O tax filing deadline bill advances. More
B&O apportionment bill scheduled to move out of committee. More
Environment & natural resources
Plastic bag ban and stewardship bills on the move in the House. More
General government
Bill to count inmates and custodial patients for redistricting purposes. More
HR & labor relations
First-responder occupational disease bill scheduled for Ways & Means hearing. More
Bill prohibiting employers from seeking salary history scheduled for Senate hearing. More
Industrial insurance claim confidentiality bill moves to Senate for public hearing. More
Land use & planning
Mobile home park home siting bill improves out of the House. More
Open government
Public disclosure exemption bill heard in Senate last week. More
Facial recognition and data privacy bill heard in House. More
Public safety & criminal justice
Bill addressing cyber crimes will be heard in Senate. More
Bill to address law enforcement coordinated response to missing Native American women. More
Bill allows tribal documents to be automatically admissible in court. More
Public works
Public contracting "piggybacking" bill moves to house for hearing. More
Public works bid limit bill moves to House for public hearing. More
Design-build bidding bill scheduled for Senate committee hearing. More
Transportation
Emergency work zone bill scheduled in Senate Transportation Committee. More