Update on our BLEA priority
AWC continues to advocate for fully funding 19 Basic Law Enforcement Academy (BLEA) classes. Read the letter from legislators to the Chair of the House Appropriations Committee asking him to support funding for Criminal Justice Training Commission basic training programs. More
Progress made on AWC's public records reporting bill
AWC and our allies worked with legislators and stakeholders to develop a proposal to remove the problematic changes to our public records reporting bill, HB 1667. AWC is happy to report that the bill was amended on the House floor and unanimously passed the House of Representatives. More
Wayfair implementation increases city sales tax collections
SSB 5581 aligns state tax code with the U.S. Supreme Court's South Dakota v. Wayfair 5-4 opinion. The court's opinion allows states to collect sales tax on goods sold from out-of-state sellers. Find out how much cities are estimated to collect in additional sales tax from goods sold from remote sellers. More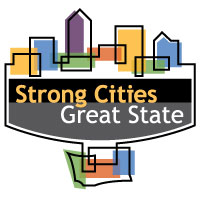 Register for AWC Lobby Day!
March 25 | Olympia
Come to Olympia for this one-day Capitol Campus event to add your voice and let legislators know that strong cities are the key to a great state. AWC Lobby Day is the week before an important legislative cutoff deadline, where legislators are slated to finalize policy bills that impact cities. Register now!
Nominate a community for the Governor's 2019 Smart Communities Awards
Governor Jay Inslee has invited nominations for outstanding work by local governments and their partners on community planning and development. This year's award categories focus on the vision, implementation, and partnership of comprehensive planning. New this year is also an award for affordable housing innovation. Nominations are open through May 1.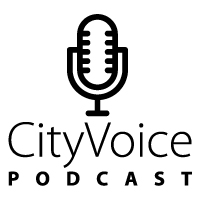 CityVoice Podcast 6: Transportation
Listen in this week as we sit down with AWC's Logan Bahr to discuss a bevy of bills related to transportation. Logan gives us an update of how the session is shaping up so far, what's contained within a proposed 10-year transportation package, and we run through a list of transportation bills AWC has been working on this session.
AWC in DC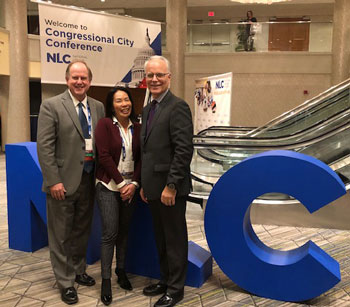 AWC President Don Britain, Secretary Soo Ing-Moody, & CEO Peter King join more than 80 other city officials and staff this week at the NLC Congressional City Conference. Attendees from Washington will be meeting with WA's Congressional delegation in the coming days. Follow us on Twitter to catch updates.

2019 Session passes the halfway mark
We have passed the halfway point in the 105-day 2019 session. As we take stock of our progress at the halfway point, the results for cities are mixed. We've had some success with advancing some key policy bills, but it feels like cities are playing defense on a lot of issues with the Legislature entertaining proposals that limit authorities, preempt local decision-making, create new unfunded mandates, or all of the above. Read this week's hot sheet and share it with your legislators. More

Affordable housing
Two condo liability reform bills switch to other chamber. More
Proposal to allow tiny house communities passes Senate. More
Economic development
House passes rural development and opportunity zone bill. More
Environment & natural resources
Plastic product stewardship bill passes Senate in very different form. The bill will now do an assessment of the types and impacts of plastics being sold in our state. More
Plastic bag and straw bills pass Senate. More
Ecology's recycling market response bill passes the House. More
Community forest bill passes out of Senate as a pilot program. More
General government
Wrongful death bill passes Senate. A recently released report details the estimated costs to local government should the bill pass. More
Senate passes privacy bill limiting use of facial recognition technology. More
House heard proposed changes to Voting Rights Act. More
Homelessness & human services
Trueblood settlement bill advances. More
Bill to provide for a continuum of care for behavioral health patients advances. More
Bill to expand alternatives to arrest, creates grant program, advances to Senate. More
HR & labor relations
Paid Family & Medical Leave (PFML) technical fix moves to Senate. More
Land use & planning
Narrowed version of SEPA exemption bill for homeless housing passes Senate. More
Open government
Open public meeting expansion bill waiting for vote. More
Public records exemption bill passes House. More
Pensions
House passes expansion of volunteer firefighter pension benefits. More
Public safety & criminal justice
Animal fighting bill advances. More
Found property bill passes House. More
Bill clarifies role of municipal courts to enter temporary protection orders. More
Public works
Public works bills passed House and heading to Senate. More
Public works contracting modernization bill passes out of Senate. More
On-site sewage systems bill passes Senate. More
Transportation
New transportation package, Forward Washington, moves out of committee. More