AWC petitions L&I for emergency prevailing wage rulemaking
AWC petitioned the Department of Labor and Industries (L&I) to initiate emergency rulemaking regarding prevailing wage for landscape maintenance. More
Density bill gets worse for cities coming out of the Appropriations Committee
AWC and member cities have been working hard to find a way to support HB 1923, which asks cities to make land use and regulatory changes to increase housing supply. But we think cities are already doing a lot to address these issues locally. Learn more and contact your delegation with your concerns. More
Local government records reporting bill advances
AWC's public records bill was amended and voted out of the House Appropriations Committee last week. We are concerned that the amendments could result in unnecessary and redundant data reporting requirements. More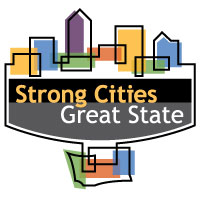 Register for AWC Lobby Day!
March 25 | Olympia
Come to Olympia for this one-day Capitol Campus event to add your voice and let legislators know how they can help support and enhance strong cities. AWC Lobby Day is the week before an important legislative cutoff deadline, where legislators are slated to finalize policy bills that impact cities. Register now!
AWC priority bill updates after cutoff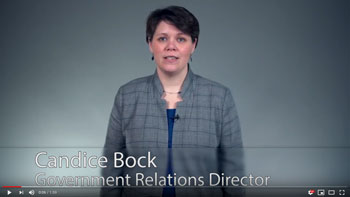 Watch this video where Candice Bock delivers a brief update on our priority bills after cutoff.
City officials travelling to NLC's Congressional City Conferene
AWC's leadership and approximately 85 Washington city officials are headed off to Washington, D.C. next week to advocate for federal policies that support our cities. Follow us March 11-13 on AWC's twitter to get updates. Check out our federal priorities.

Focus is on floor action, while budget challenges continue to loom
This week the focus shifts from committee meetings to sustained floor action as both chambers work to vote on a long list of bills. Read our bill tracking hot sheet for this week, learn about looming budget challenges, and find out about a recent development with AWC's budget priority, the Public Works Trust Fund (PWTF). More

Affordable housing
Status of affordable housing bills at cutoff. More
Budget & finance
Bill reauthorizes tax structure work group and adds city voice. More
Wayfair implementation increases city sales tax collections. More
Cannabis
A handful of cannabis bills have advanced. More
All of the cannabis bills that we reported on have died. More
Economic development
Governor's broadband bills on the move. More
Environment & natural resources
Summary of environmental bills after first cutoff deadlines. More
General government
Wrongful death bills advance. More
Proposed changes to Voting Rights Act pass Senate. More
Homelessness & human services
Status of bills addressing homelessness at cutoff. More
HR & labor relations
Union dues bills progress in Legislature. More
Land use & planning
Round up of land use bills after cutoff. More
SEPA exemption bill for temporary shelters and encampments continues to move. More
Public safety & criminal justice
Status of public safety and criminal justice bills. More
Transportation
Delivery robot bills move out of House and Senate transportation committees. More
Motorized foot scooter regulation bills move forward. More