Supplemental budget updates with some twists and turns
The House and Senate have adopted several amendments to the budgets they introduced last week. The supplemental budget process this year has been rather unique. Find out three reasons why the process was different this year and what that means as legislators look to adopt the final budgets. You'll also find a side-by-side comparison of the budgets and a link to our matrix. More
Ask your senators to pass HB 1590 and give cities tools to address the housing crisis
HB 1590 would make the current voter-approved, sales-tax-based affordable housing levy a councilmanic option. Find out about the committee amendments included in the bill and contact your senators to ask that they pass this important tool. More
Changes to facial recognition legislation require suspension of existing programs
A controversial facial recognition bill continues to advance through the Legislature. SB 6280 advanced out of committee with significant changes. AWC has concerns about the duplicative reporting requirements and the suspension of existing programs. More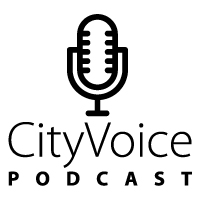 Listen to the CityVoice podcast: Medication assisted treatment in city jails
This episode of the podcast focuses on one of this year's legislative priorities: medication assisted treatment (MAT) for incarcerated individuals with opioid use disorder. We sit down with Jessica Blose and Tony Walton, two representatives from the Washington State Health Care Authority, to get a clearer picture of the opioid crisis in Washington. We also talk with AWC's own Sharon Swanson to learn how city-owned jails are affected. More
Did you know…


Read this State of the Cities chapter to discover how cities are doing their part to address public safety needs.

Register for our legislative wrap-up


March 19 | Webinar
Join the AWC Advocacy Team for an informative recap of city-related issues from the 2020 legislative session. Get a firsthand look at the outcomes of our seven legislative priorities along with other key outcomes of the 2020 session, which is set to conclude on March 12.
Get ready for NLC's Congressional City Conference!
AWC leadership and about 75 Washington city officials are headed off to Washington, D.C. next week to advocate for federal priorities that support our cities. Follow us on Twitter March 8-11 to see updates. If you're attending, check for an email soon from AWC CEO Peter King for final trip tools and information.

We are in the homestretch for the 2020 session
With just ten days left in the legislative session, the action is happening very quickly. It's the final race to the finish line for policy bills. See AWC's updated Hot Sheet for bills still in play that affect cities. With focus on budget negotiations, now is also a very good time to let your legislators know what cities need in the final budgets. Read the letter we sent to budget leaders highlighting our priorities and then contact your local legislators to ask for their support! More

Affordable housing
The bill to amend HB 1406 continues to move. Contact your legislators to help move this bill across the finish line! More
Economic development
Local Revitalization Financing remains alive in the House. More
General government
State to help pay for elections, potential new costs for cities. More
HR & labor relations
House and Senate include PERS Plan 1 COLA in budgets. More
Senate amends PFML bill. More
Amended workers' comp bills target employers with additional penalties and requirements. More
Land use & planning
ADU preemption bill changes in committee. More
Urban density options bill adds more options! More
Changes to SEPA exemption bill for homeless sheltering. More
Unrelated home occupants bill is amended and moving. More
Open government
Bills creating employee personal information exemptions still moving. More
Public safety & criminal justice
Bill modifies storage requirements allowing police to prioritize sexual assault kits. More
Amended bill adjusts rollout of program to vacate criminal convictions. More
Bill allocating state resources for sexually exploited children advances. More
Public works
A Senate proposal looks to address a very persistent chemical that is everywhere in the environment — perfluoroalkyl and polyfluoroalkyl (PFAS). More
Proposal requires greater transparency for subcontractors on public works projects. More
Transportation
Short-term solutions used in both Senate and House transportation budget proposals. More