Register for AWC Lobby Day!
March 25 | Olympia
Come to Olympia for this one-day Capitol Campus event to add your voice and let legislators know how they can help retain and enhance strong cities. AWC Lobby Day is the week before an important legislative cutoff deadline, where legislators are slated to finalize policy bills that impact cities. Register now!
Call to action on AWC's economic development bill
Contact your Senators and ask them to request a public hearing on SB 5564 in the Senate Ways & Means Committee and support an amendment to reinstate some of the provisions removed by the policy committee. More
Fiscal committees begin hearing housing priority bills
On February 21, the Senate Ways & Means Committee heard three bills that are AWC priorities on housing. Two mayors offered their testimony on what these new resources would mean for their communities. More
Legislature to hold hearings on I-976, limiting state and local taxes, fees, and TBDs
A proposal to sharply reduce state and local transportation revenue will be heard this week. If passed, the initiative would have a significant impact on our state's transportation system. AWC will oppose the proposal during the legislative session. More

Cities across the state want a tool like
HB 1406/SB 5646 to address affordable housing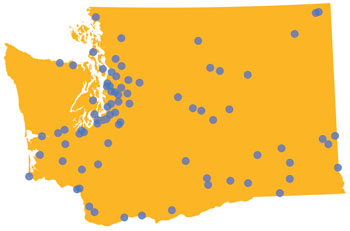 Is your city on the list? Let us know if you want to be added!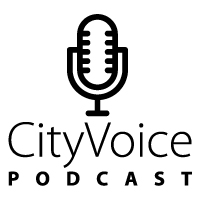 S01E05: The Criminal Justice Training Commission
Cities in Washington are facing a bottleneck. Police officers are retiring faster than their replacements can be trained. In this episode, Government Relations Advocate Sharon Swanson talks about Washington's Criminal Justice Training Commission (CJTC), what AWC is doing to address this situation, and what cities can do to help.
WA Paid Family & Medical Leave Act webinar postponed
Due to a lack of substantive new information available, we have made the decision to postpone our Paid Family & Medical Leave webinar originally scheduled for March 6, 2019. We have yet to determine a new date for this training. Registrants for the March 6 webinar will be automatically registered for the new webinar once a date has been determined. As information on the law becomes available, we will continue to update our PFML resource page.

First cutoff passes – Now it's time to start talking about the budget
The first cutoff deadline passed and soon the action will move to the floor. Read our hot sheet of bills we are tracking this week. Also learn about a projected budget shortfall and the Governor's suggested new revenue sources. We drafted a letter for legislators and budget leaders outlining and highlighting our budget priorities. Use it to reach out to your legislators and let them know what to include—before it's too late. More

Affordable housing
ADU bills diverge in the House and the Senate. We still oppose the Senate version, but support the House version that got voted out of committee. More
Budget & finance
Clarifying piggybacking requirements. More
State bank proposal introduced but fails to advance. More
Homelessness & human services
Bill aims to codify Boise case on rights of persons experiencing homelessness to survive. More
Land use & planning
House substitute version of density bill passes first hurdle, but is still a work in progress. More
Open government
Legislative records bill dies in committee, but several other public records bills move forward. More
Pensions
AWC testifies in opposition to pension bill. More
Public safety & criminal justice
Bill that proposes to modernize business crimes passes out of the House. More
Bill to help survivors of trafficking and prostitution passes out of the House. More
Bill addressing impaired driving continues to move. More
U.S. Supreme Court decides excessive fines forfeiture case against state. More
Public works
Modernization of government procurement update. More
Transportation
New 10-year transportation funding package proposed in the Senate. More
Pavement condition data reporting bill set for public hearing. More
Senate transportation network company bill set for hearing has preemptive provisions. More