Utility lien bill gets new title and bill number
A bill that repeals statutes that provide cities and towns with the authority to attach liens to properties for a tenant's unpaid utility bills has been reintroduced. Reach out to your legislators to express your concerns with the bill. More
AWC priority housing investment bills continue to move and need your support!
HB 1406, and its companion SB 5646, would create a revenue sharing partnership between the state and cities and counties for affordable housing construction. In addition, for cities under 100,000 in population, this bill allows the monies to provide for rental assistance. Both bills must get voted out of their fiscal committees no later than March 1 to stay alive this session. More

Legislature approaches first cutoff deadline as Olympia thaws out
Olympia is thawing out after a snowstorm shut down the Legislature and our City Action Days event last week. The legislative pace is full speed this week as we approach the first policy committee cutoff date on Friday. That means now is a particularly critical time to tell legislators which bills cities support and oppose. Read what's on our bill hot sheet this week and learn more about cutoff dates and what you can do to impact legislation. More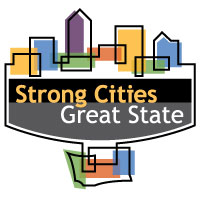 Register for AWC Lobby Day!
March 25 | Olympia
Come to Olympia for this one-day Capitol Campus event to add your voice and let legislators know how they can help retain and enhance strong cities. AWC Lobby Day is the week before an important legislative cutoff deadline, where legislators are slated to finalize policy bills that impact cities. Register now!
How cutoff dates work in the life of a bill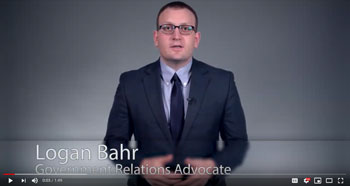 The legislative process includes important deadlines known as "cutoff" dates. These deadlines dictate whether a bill can continue moving through the legislative process to become a law. Our Government Relations team constantly operates with these deadlines in mind so that our priority bills continue moving through the process. The first cutoff is this Friday, February 22. Watch this video where Logan Bahr explains more about cutoff dates, and an important exception for some bills.

Affordable housing
A pair of particularly restrictive ADU bills are up for hearings. AWC opposes this heavy-handed, one-size fits all approach to encouraging more ADUs. More
New "livability" density bill introduced and will be heard this week. The proposal creates incentives for building affordable housing. More
Another graduated REET for housing bill. More
Bill incentivizes cities to establish housing affordability zones. More
After a snow delay, Multifamily Tax Exemption bills will be heard. More
Cannabis
Bill to allow municipal cannabis retail gets a hearing. More
Environment & natural resources
State considers opportunities to reinvest in critical infrastructure challenge, including local culverts. More
Substitute version of HPA and bulkheads bill moves forward. We would like feedback from cities on this version. More
Senate version of plastic packaging stewardship bill on the move. More
Hauler recycling bill up for a hearing in the Senate. More
Bill would create community forest grant program. More
General government
House committee to hear bill on local government ranked choice voting. More
Homelessness & human services
Opioid treatment bills advance, adds requirements for jails. More
Open government
Public hearing held on legislative records bill. More
Updates on public disclosure exemption bills. More
Pensions
PERS 1 COLA bill gets public hearing rescheduled. More
Public safety & criminal justice
Legislation to protect minors from sexual exploitation. More
Bills to address hate crimes and add criteria for protection orders. More
Several bills that aim to address the abuse or mistreatment of animals are scheduled for hearings. More
Bill makes changes to driving with a suspended license laws. More
Bill to address placement of sexually violent predators scheduled for hearing. More
Transportation
Motorized foot scooter companion bill. More