Action Alert! Contact your legislators now to pass Multifamily Tax Exemption
Your legislators are working today and need to hear from you! Contact them today and ask them to pass a strong Multifamily Tax Exemption (MFTE) proposal so your city will have the tools to address the housing needs of your community. The MFTE is one of the few tools cities have that directly reduce the cost of development—with minimal cost to both state and local government. More
Trial court upholds constitutionality of I-976 on all but two legal challenges
The King County Superior Court ruled on the constitutionality of Initiative 976 and upheld the initiative. The Superior Court's order retains the preliminary injunction imposed last fall while two factual issues are decided. In the meantime, vehicle license fees will continue to be imposed under current law and distributed to the appropriate entities. More
A bill advances to amend HB 1406 on shared revenue for affordable housing
HB 1406 was passed in 2019 but has faced challenges to implement due to some confusing language and unintended consequences. AWC and partners have been working to address some "fixes" that would better achieve the goal of the legislation—shared revenue for affordable housing. More
See why a comprehensive culvert approach makes sense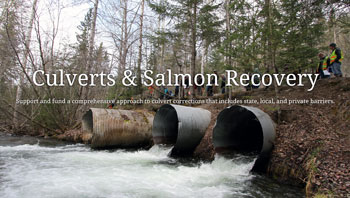 The state is under a federal injunction to fix state-owned fish-blocking culverts. But fixing only state culverts will make the state's investment incomplete at best and ineffective at worst. Why? Because there are many other culverts downstream and upstream. By only fixing a state culvert that is sandwiched between other barriers, the state's investment does not achieve the goal of fish recovery. Check out AWC's new data story to see why a comprehensive approach to culvert corrections is essential to achieving salmon recovery.
How cutoff dates work in the life of a bill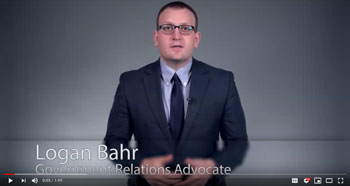 The legislative process includes important deadlines known as cutoff dates. These deadlines dictate whether a bill can continue moving through the legislative process to become a law. Watch this video where Logan Bahr explains more about cutoff dates, with an important distinction for some bills.

Kicking off the second half of the legislative session
The second half of session is here, but the real second act begins with the conclusion of "house of origin" floor action on February 19. A new round of committee hearings will begin on February 20 as bills are heard in the opposite house. This second half will move a lot faster than the first – learn about the remaining cutoff deadlines this session. Check out this week's Hot Sheet and learn more about the layout of the sheet and what our color-coded system means. More

Budget & finance
Bill proposes to revise the 1% property tax cap. More
Key takeaways from Economic and Revenue Forecast presentation at Mayors Exchange. More
Bill authorizing King County payroll taxes for housing and homelessness in negotiations. More
Environment & natural resources
Plastic bag ban is back. More
Ecology's drought response bill returns. More
Homelessness & human services
Bill returns to regulate how cities allow homeless encampments hosted by religious organizations. More
SEPA exemption bill for homeless sheltering. More
HR & labor relations
New rules proposed for Paid Family Medical Leave program. More
Several human resources-related bills advance. More
Land use & planning
Annexation alternative bill passes House. More
Open government
DRS and some cities receive large records requests for employee information. More
Public safety & criminal justice
Wide range of bills impacting public safety and criminal justice advance. More
Public works
Public Works Board announces new workshop and grant opportunities. More
Transportation
AWC priority bill on local transportation revenue options heard this week. More
Bike signal bill passes House. More
Electrification of Transportation Systems grants now open for application. More
Cities encouraged to complete survey on vehicle fleets. More

Reminder of approaching deadline for a housing planning grant
The Department of Commerce is offering grant funding to cities to encourage production of more housing variety. The grants support actions such as development of housing action plans, municipal code changes, subarea planning, and environmental reviews. The application deadline has been extended to February 28. More