Please note: Some committee hearings set for this week are being cancelled. Check the Legislature's website for the most updated information.

City Action Days is cancelled
We have made the difficult decision to cancel AWC's City Action Days on February 13-14 due to inclement weather this week in Olympia and travel warnings issued throughout the state. Find out what you need to know about cancellation logistics. This decision was made with an abundance of caution. We apologize for any inconvenience.
AWC's economic development bill amended and voted out of committee
This priority bill allows local governments to compete for state sales tax credits to finance public infrastructure improvements that spur private investments. A less favorable substitute version of the bill was adopted and voted out of committee. We appreciate the committee's work to keep the bill moving, but will be requesting an amendment to fix two pieces. Take our short survey to share your input. More
House's version of a housing and density bill is introduced
We expect that this bill will serve as one of the major vehicles to address the interest of legislators around land use and housing. We've summarized the key elements and welcome your feedback on impacts. More
Watch testimony on one of AWC's priorities – culvert funding
For the last several years, AWC and partners have focused on developing a comprehensive and strategic approach to culverts. Watch Carl testify for a coordinated approach to fish-blocking culverts.

Snow closes the Capitol
Snow hit the Capitol and much of the state this weekend resulting in the Legislature cancelling all committee meetings for Monday, February 11. This is the first time that most people can recall the Legislature taking that step in the last 25 years or so. Several important legislative cutoff deadlines are approaching. Learn more ways that you can get involved in the coming weeks. More

Watch AWC testimony on minimum density requirements
AWC's Carl Schroeder testifies against SB 5769, a proposal that would mandate density, along with our partner, Washington State Association of Counties (WSAC). Watch Carl's testimony on TVW.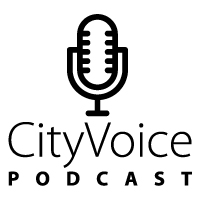 CityVoice podcast: The Public Works Trust Fund and fixing fish-blocking culverts
Washington state's infrastructure is in serious need of repair. Listen in as members of AWC's legislative team discuss the prospects for the Public Works Trust Fund and a comprehensive approach to fixing the state's culverts.

Affordable housing
Small city Multifamily Tax Exemption bill to be heard in Ways & Means. If you are a city under 15,000 that wants to use this tool, contact the committee and your legislators. More
Bills to restore Public Works Trust Fund for infrastructure receive hearings. These proposals would support our housing and culverts legislative priorities. More
Budget & finance
Companion park district bill gets a hearing. More
Local tax flexibility. More
B&O tax deadline to align with federal tax day. More
Bill would create a new legal framework for short-term rentals, including taxing authority. More
Preemption of cities ability to impose employee-based taxes. More
General government
House to hear bill on restricting weapons in libraries and parks. More
Homelessness & human services
Bill to regulate religious homeless encampments returns. We've compared this proposal to the one we engaged on in 2015. Our concerns remain. More
HR & labor relations
First-responder occupational disease bills get hearings. More
Paid Family & Medical Leave technical fix bill gets second hearing. More
Land use & planning
Bill makes changes to Growth Management Hearings Board, including giving the Senate more of a role. More
Bill restricts annexation covenants for utility services. We are requesting feedback from cities that have needed to use this method. More
Companion bill that would change the number of lots eligible for the short plat process will be heard. More
Open government
Hearing set for legislative public records bill. More
Public records inspection availability bill set for hearing. More
Pensions
Committee to hear bill on PERS 1 COLA. More
Public safety & criminal justice
Basic Law Enforcement Academy wait times reduction bill moves out of committee. More
AGO request bill would consolidate traffic LFOs. More
Bill would help fire departments recover hazardous waste cleanup costs. More
Bills that would require firearm seizure and restricted access related to domestic violence and protection orders. More
Bill proposing community service for litterers advances. More
Public works
Public works contracting bill updates. More
Proposed changes to public works bidding process. More
Proposal to rename PWTF the Washington State Infrastructure Bank. More
Transportation
Bill expanding use for city traffic safety cameras set for hearing. More
Motorized foot scooter bill to be heard this week. More
Bill to require public fleets to become electric by 2020s. More