Housing density Action Alert
Three bills this session intend to remove your ability to craft missing middle housing land use ordinances that are tailored to your community's needs. Your legislators need to hear from you to oppose state mandates of local land use decisions. Find out what the three bills do, learn about two we support instead, and contact your legislators to voice your concerns. More
Update on priority legislation to expand the Multifamily Tax Exemption program
AWC priority companion bills diverge in committee; but both are still alive and on the move. Unfortunately, a proposal we oppose is also still active. More
AWC priority bill on local transportation revenue options heard this week
A bill to increase local revenue options to support and fund city and county transportation systems has a hearing this week. The bill provides additional locally imposed revenue options to fund city and county transportation systems. More

Last chance to register for Mayors Exchange!


February 13 | Olympia
Calling all mayors! Join us in Olympia on Thursday for a crucial week of the legislative session. This Mayors Exchange offers the unique opportunity to connect with other city leaders and share local budget or policy issues, news, strategies, and legislative priorities. View the agenda. There are only a few spots left, so it's your last chance to register.
View 2020 State of the Cities on the web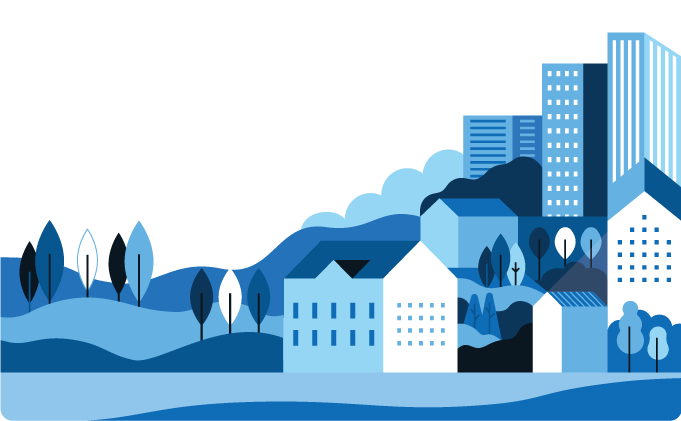 In January we released our 2020 State of the Cities report with positive reception from cities and others. As part of that continued rollout, we are excited to release the web-based version of the publication. Visit our website to view the report in a user-friendly format for phones, tablets, and browsers. You can also download and print the PDF version. Watch your city hall mailboxes soon for the hard copy report!
NLC "fly-in" and a voice for cities in D.C.


AWC President Ed Stern and CEO Peter King joined 40 colleagues and other city leaders from 18 states in Washington, D.C. last week. They were in our nation's capital for a series of meetings to promote city Federal Priorities in Congress and with the Administration. Read more about the fly-in and what cities focused on when meeting with federal decision-makers. More

Legislative session reaches midpoint—action now moves to floor votes
We have reached the midpoint of the 60-day session and also the first cutoff deadline for bills to move out of committee, or die. There are always exceptions to that rule—and some bills just seem to keep coming back to life, like zombies. Learn more about the remaining legislative action, including our weekly hot sheet, why you should pay attention to AWC Action Alerts, and some other issues the Legislature is tracking closely right now, like records requests and plastic bans. More

Affordable housing
Sales tax reinvestment program for workforce housing bill is back! More
Cannabis
Legislators amend program promoting social equity among cannabis retailers. More
Economic development
LRF bill moves forward with amendments. More
Thank you for your support on TIF. More
Environment & natural resources
"Net ecological gain" bill improves significantly in committee. More
General government
Privacy bills move forward with changes. More
Census Bill of Rights progresses in the House. More
Homelessness & human services
Governor's sheltering bill gets a complete rewrite in committee. More
HR & labor relations
Several bills impacting human resources move out of committee. More
Three problematic workers' comp bills advance out committee. More
Land use & planning
GMA climate goal bill passes out of committee in amended form. More
Bill to align GMA and SMA planning gets amended in committee. More
Proposed new SEPA exemptions for infill development. More
Open government
Public records bill amended with adjusted employee information protections. More
Public safety & criminal justice
Changes to facial recognition bill fails to bring relief for local government. More
Amended bill reinstitutes polygraph requirement for police. More
New process proposed for handling sexual assault kits. More
New amendments to seizure and forfeiture bill. More
Amended legislation creates real-time verification system for courts. More
Legislation advances that allows for immediate fireworks bans. More
Transportation
Proposal prohibits rail crews from blocking emergency vehicles. More
NLC released electric scooter and micromobility report with additional recommendations. More
Freight Mobility Strategic Investment Board releases annual report. More