AWC priority bill encouraging investments in affordable & supportive housing
One of AWC's priority bills to encourage investments in affordable and supportive housing is scheduled for hearings. Companion bills would create a revenue sharing partnership between the state and cities and counties for affordable housing construction. The proposals also provide for rental assistance for smaller cities. More
AWC economic development priority bill set for public hearing
SB 5564 is an AWC priority bill that allows local governments to compete for state sales tax credits to finance infrastructure improvements that spur private investments. This is a needed tool to help cities and towns encourage local economic development. We encourage cities to contact your Senators and ask them to support this proposal. More
Three bills address barriers to building condos
Three separate proposals have been introduced that support one of AWC's priority issues for removing barriers to affordable housing – condominium liability laws. More

More than 1,400 bills have been introduced so far in 2019
As we've been saying, the 2019 session has taken off with a fast and busy start. With more than 1,400 bills introduced this session, find out how your AWC Government Relations Team decides what to focus on. In this week's View from the Hill, you'll also learn about a couple of AWC's priority bills introduced, and what the state's economist had to say to cities about the likelihood of another recession. More


Make appointments with legislators for City Action Days
February 14 | Olympia
We're excited to host a nearly sold-out City Action Days in Olympia on February 13-14! If you haven't already done so, make appointments now with your legislators to take place after 11:15 am on February 14. We'll have shuttle service available to and from the hotel through 5 pm. See the most recent schedule.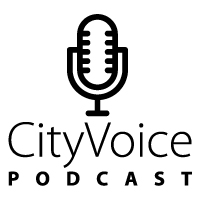 Listen to the CityVoice podcast on economic development
This week our staff experts delve into what our cities named as their top priority in our 2018 city conditions survey: Economic development. Our cities turn the wheels of commerce in Washington State, driving a staggering 96% of gross domestic product here. Hear the conversation as Candice Bock and Brandon Anderson explore the connections between cities, our economy, and local infrastructure.
Cities address Senate Housing Stability & Affordability Committee work session
Don't miss these panels of cities on TVW sharing their unique successes and challenges in addressing housing affordability and homelessness in their communities.
Special thanks to the following people for coming to Olympia to testify: White Salmon Mayor David Poucher, Walla Walla Councilmember Riley Clubb, Wenatchee Valley Chamber of Commerce Executive Director Shiloh Burgess, and Chelan Mayor Mike Cooney.
Also, thanks to Monday's cohort for testifying in the same committee: Tacoma Economic Development Director Jeff Robinson, Olympia Councilmember Jessica Bateman, Everett Economic Development Director Dan Eernissee, and Kirkland Deputy Mayor Jay Arnold.

Affordable housing
Bills addressing affordable housing development by religious organizations. More
Bill proposes changes to mobile home park home siting. More
The House adds more bills expanding property tax exemption for affordable housing. None of these are companion bills. More
REET bill introduced in the House. AWC and individual cities supported its companion in the Senate. More
Self-help housing bill has House companion. AWC would appreciate feedback on these proposals. More
Budget & finance
Bill would allow cities currently excluded to impose lodging tax. More
Creation of Parks Benefit Districts provides new revenue options. More
Treasurer's proposal to provide enhanced investment services. More
Cannabis
Cannabis home grow and delivery bills to be heard. More
Economic development
Committee will hold hearing on broadband expansion bill. More
Rural development and opportunity zone act scheduled for hearing. More
Environment & natural resources
Orca Task Force recommendation bill on HPA and bulkheads. More
Bills address voluntary cleanup of contaminated properties. Please let us know if you see any concerns with this proposal. More
General government
Senate version of wrongful death bill advances. More
A bill to standardize fire safety codes and permits for food trucks is scheduled for a hearing. More
Homelessness & human services
Legislators introduce Governor's behavioral health bills. More
Land use & planning
Bill streamlines annexations of unincorporated islands. More
"Best available science" use for critical areas bill is heard. More
Governor's request energy efficiency bill up for a hearing. For cities in particular, the bill proposes a number of changes to the building codes. More
Open government
AWC seeking city feedback on facial recognition privacy bill. More
Bill authorizes regulation of the open carrying of firearms in public meetings. More
Pensions
Two pension bills scheduled for public hearing. More
Public safety & criminal justice
I-940 "fix" bill passes the House. The Senate version follows closely behind. More
Smoke alarm bill may create unfunded mandate to inspect resold homes before occupancy. More
Public works
Work under way to address "unintended consequences" of prevailing wage changes. More
Transportation
Personal vehicle delivery system bills. More
Military surplus vehicle bill to be heard. More
Prohibition on local governments' toll authority. More